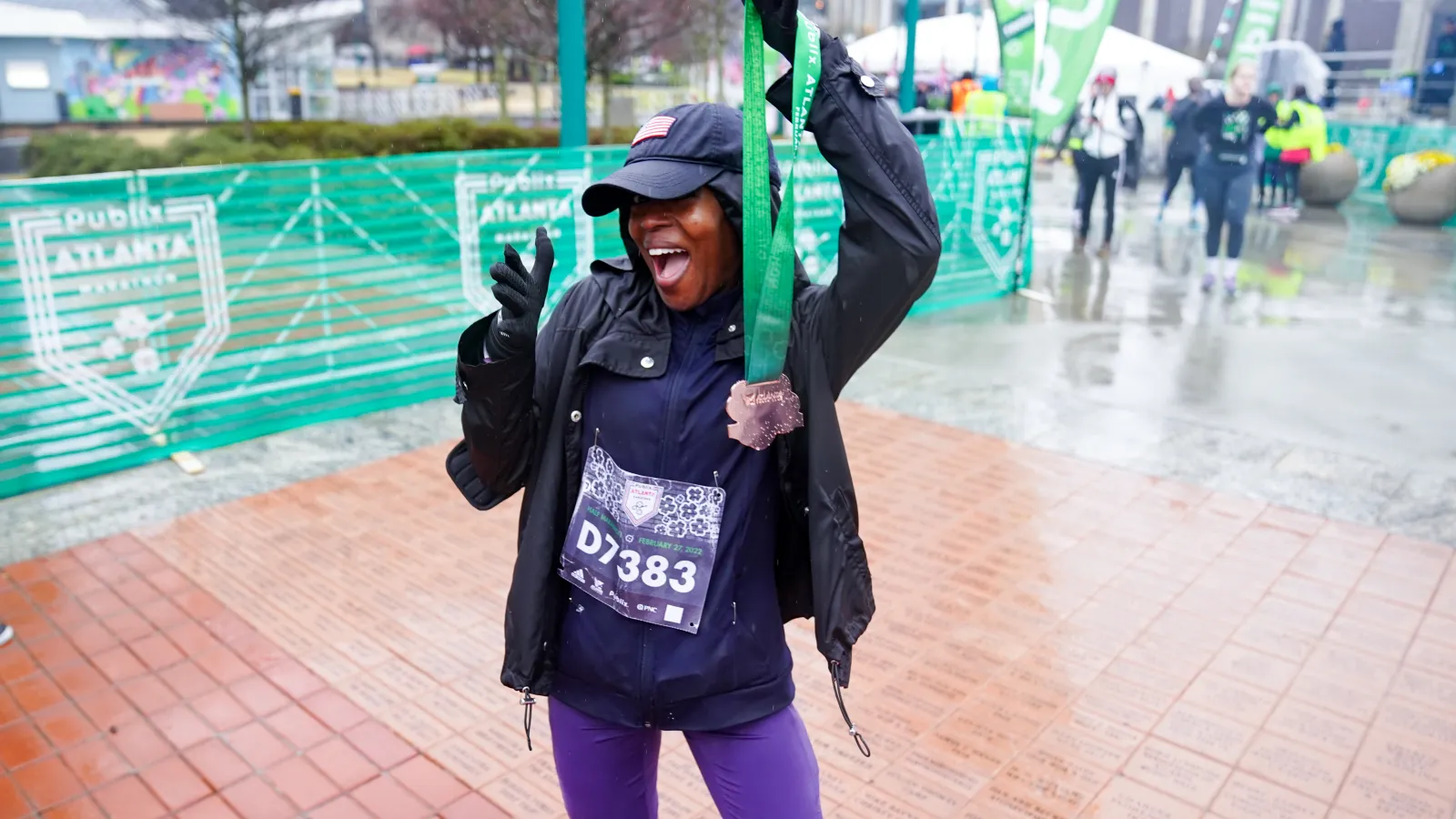 Your Guide to Publix Atlanta Marathon Weekend
Records, national titles, prize bonuses and a chance to make history are all on the menu as Publix Atlanta Marathon Weekend offers a feast of fitness for all ages this Saturday and Sunday at Centennial Olympic Park and through the historic streets of Atlanta.
Clear skies are expected both days, with temperatures at the start of the race expected to be in the mid- 50s.
It all kicks off indoors, however - at the Publix Atlanta Marathon Expo at the Georgia Aquarium, where participants in the marathon, half marathon and 5K can pick up their race numbers in the Oceans Ballroom from 9 a.m.-6 p.m. on Friday and Saturday. There, they can get revved up for their race with a stop at the live stage, which will feature hints on course strategy from Atlanta Track Club coaches, a trio of live podcasts, a Meet the Elites panel hosted by Olympian Carrie Tollefson, and a Run Culture Conversation headlined by Alison Mariella Desir, author of "Running While Black."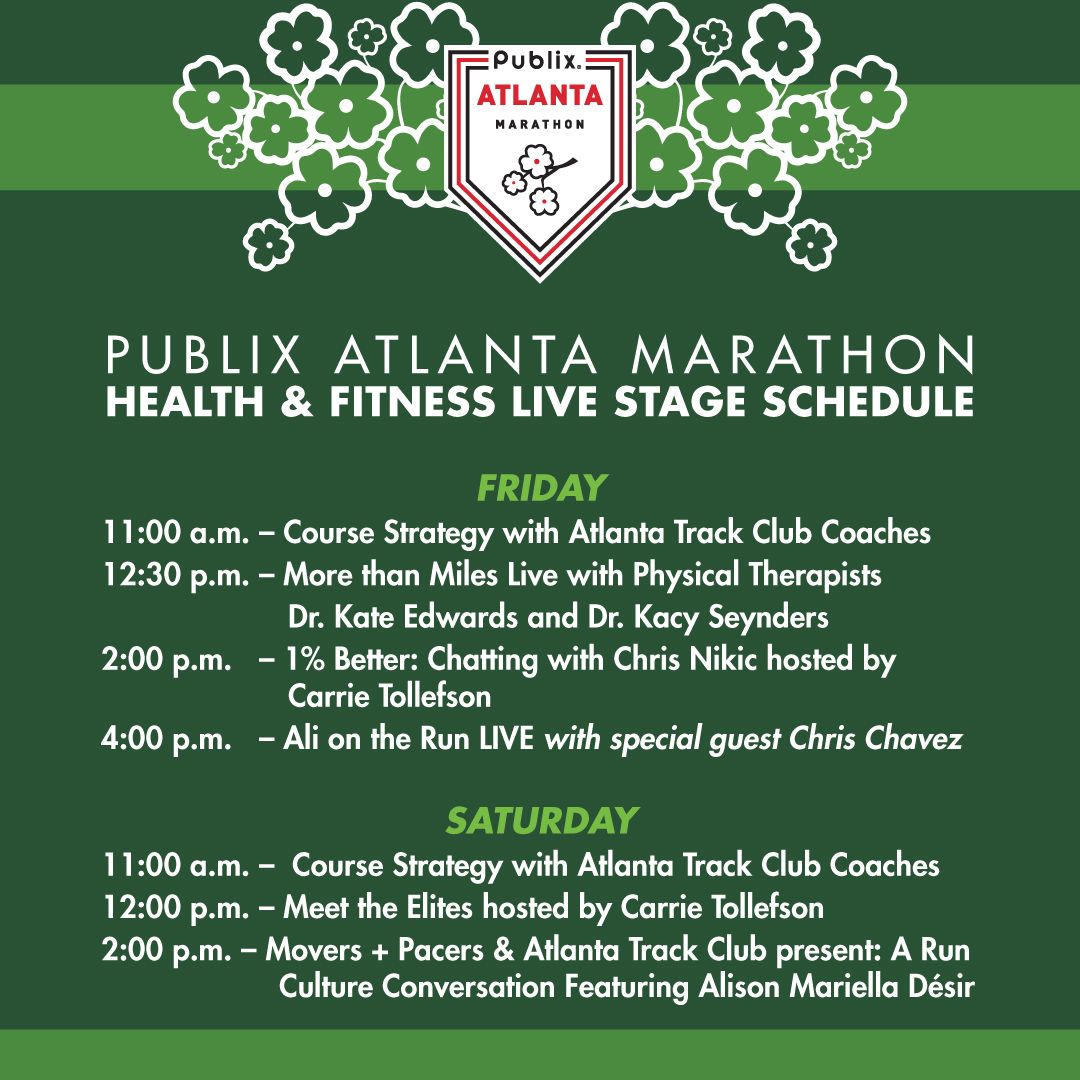 Participants will also get a chance to meet Pete the Peach (10 a.m.-2:45 p.m. on Friday, 1-5 p.m. on Saturday), sample free BodyArmor from Coca-Cola and beer from Monday Night Brewing and get an exclusive opportunity to purchase the adidas UltraBoost Light, a just-unveiled shoe that won't be available in stores until March 3.
Visitors who need a quick break from the Expo action can recharge in front of the giant Beluga whale tank on view alongside the exhibitors' booths. (Tickets to Georgia Aquarium are not required to attend the Expo, but discounted tickets will be available for purchase.)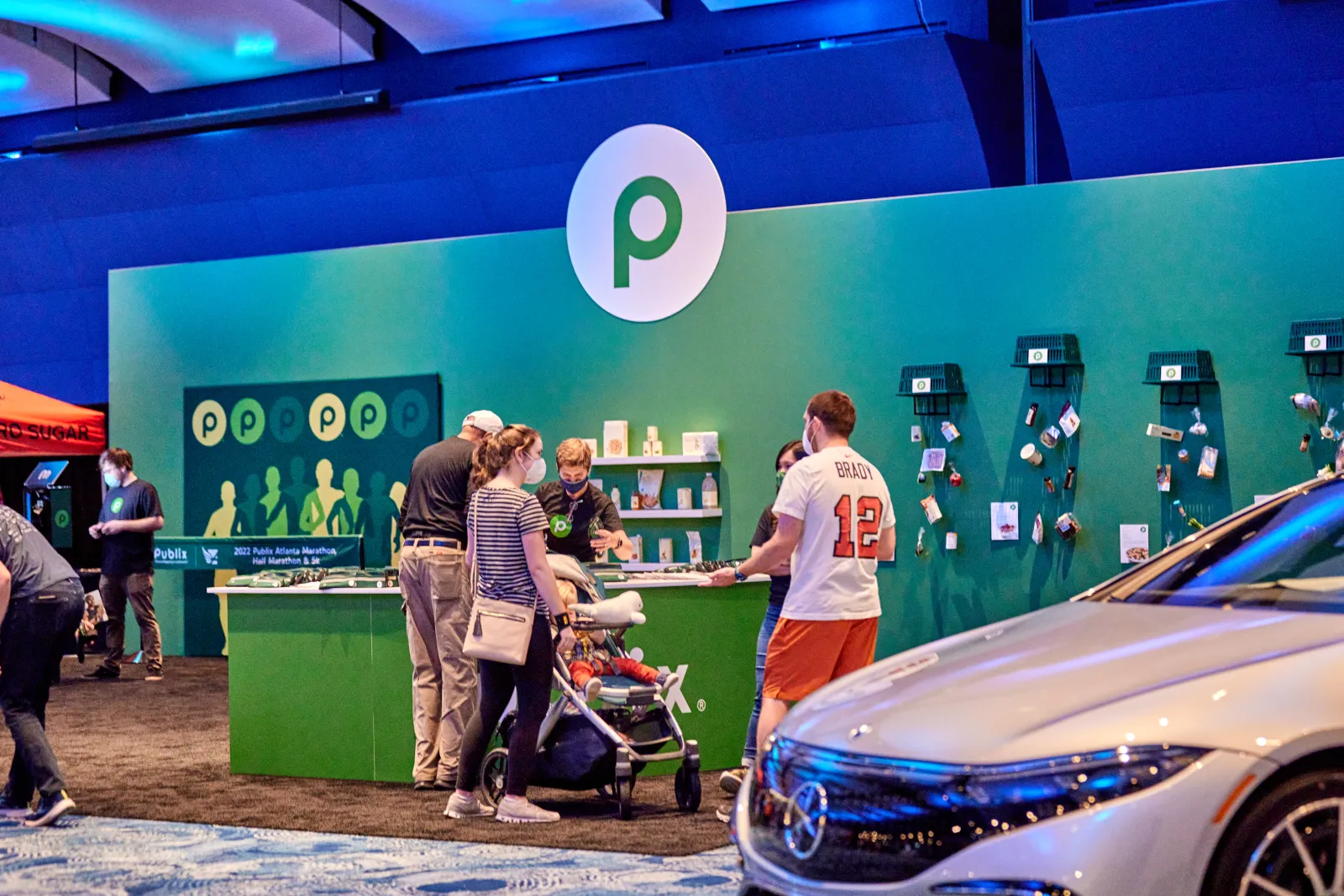 On Saturday, the first race of the weekend will begin at 7:30 when the horn sounds for the Publix Atlanta 5K, which will offer participants one of their last chances to clock a fast qualifying time for the Atlanta Journal-Constitution Peachtree Road Race before the qualifying window closes on March 11.
With neither 2022 champion returning to defend their titles, both the men's and women's divisions will see new winners crowned. The race will feature several notable runners, including Desir, "Ali on the Run" podcaster Ali Feller, and CitiusMag founder and podcaster Chris Chavez.
For the second consecutive year, the Publix Atlanta 5K will also serve as the USATF Masters 5 km Championships. The masters (ages 40 and up) will comprise the first wave, with an overall and 12 age-group titles on the line for both men and women, in addition to team competitions.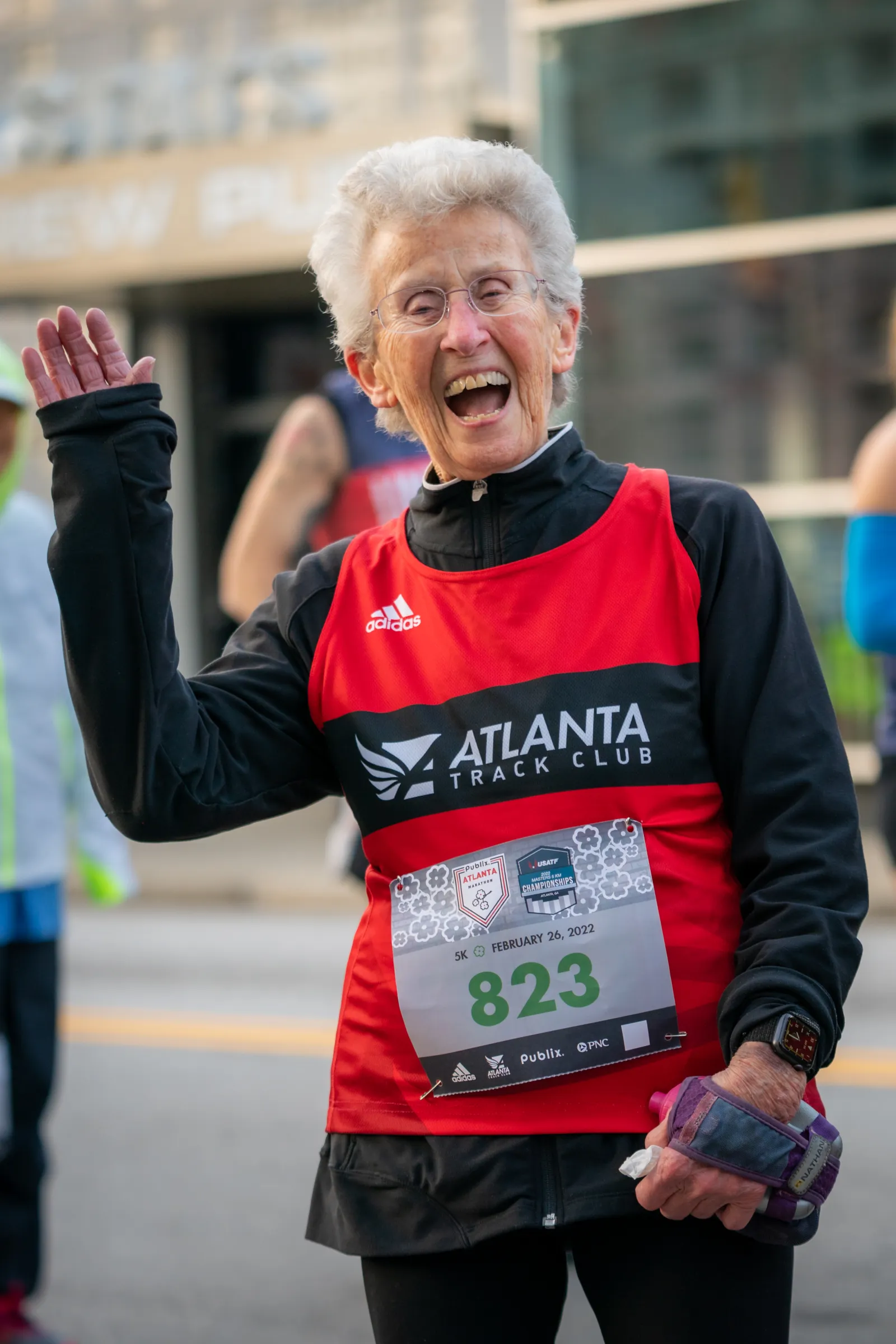 In the women's race, the top three finishers from last year are all returning. Jessica Hruska, 42, of Dubuque, Iowa, is back to defend her title after crossing the 2022 finish line in 18:15, while runner-up Jill Braley, 44, competing for Atlanta Track Club, will be seeking to celebrate a big win on her home turf. Last year, Braley followed up her second place in the Saturday 5K by winning the masters division of the half marathon on Sunday; this year, she is registered for the marathon.
Third last year was Michelle Rohl of Mansfield, Pennsylvania, who at 57 recently broke the women's 55-59 indoor mile record (5:17.70) and also holds age-group records outdoors at 800 and 1500 meters.
Also returning is 98-year-old Betty Lindberg, who last year set a world record in the 95-99 age group when she ran 55:48.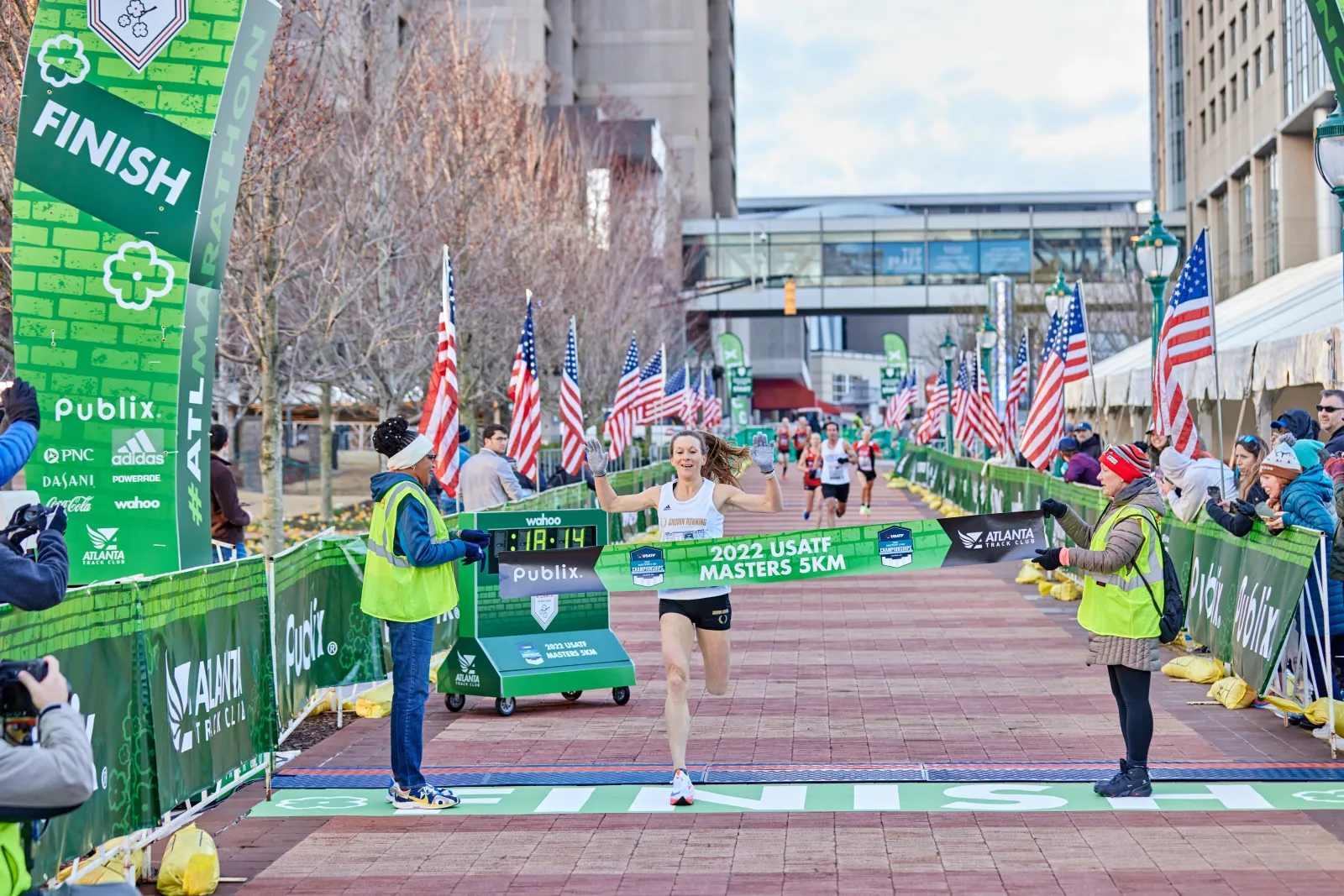 The men's race, on the other hand, is wide open: With none of last year's top finishers coming back, a new Top 3 is guaranteed. Among the contenders are John Poray of Fishers, Indiana, who placed 9th here last year and was runner-up in the 2022 USATF Masters 10 km Championships in April; Bradley Merner of Auburn, Alabama, 5th in the masters division of the 2022 Philadelphia Marathon (2:36:10); and Benjamin Kassell of Davidson, N.C., 5th in the masters division at last year's Atlanta Journal-Constitution Peachtree Road Race.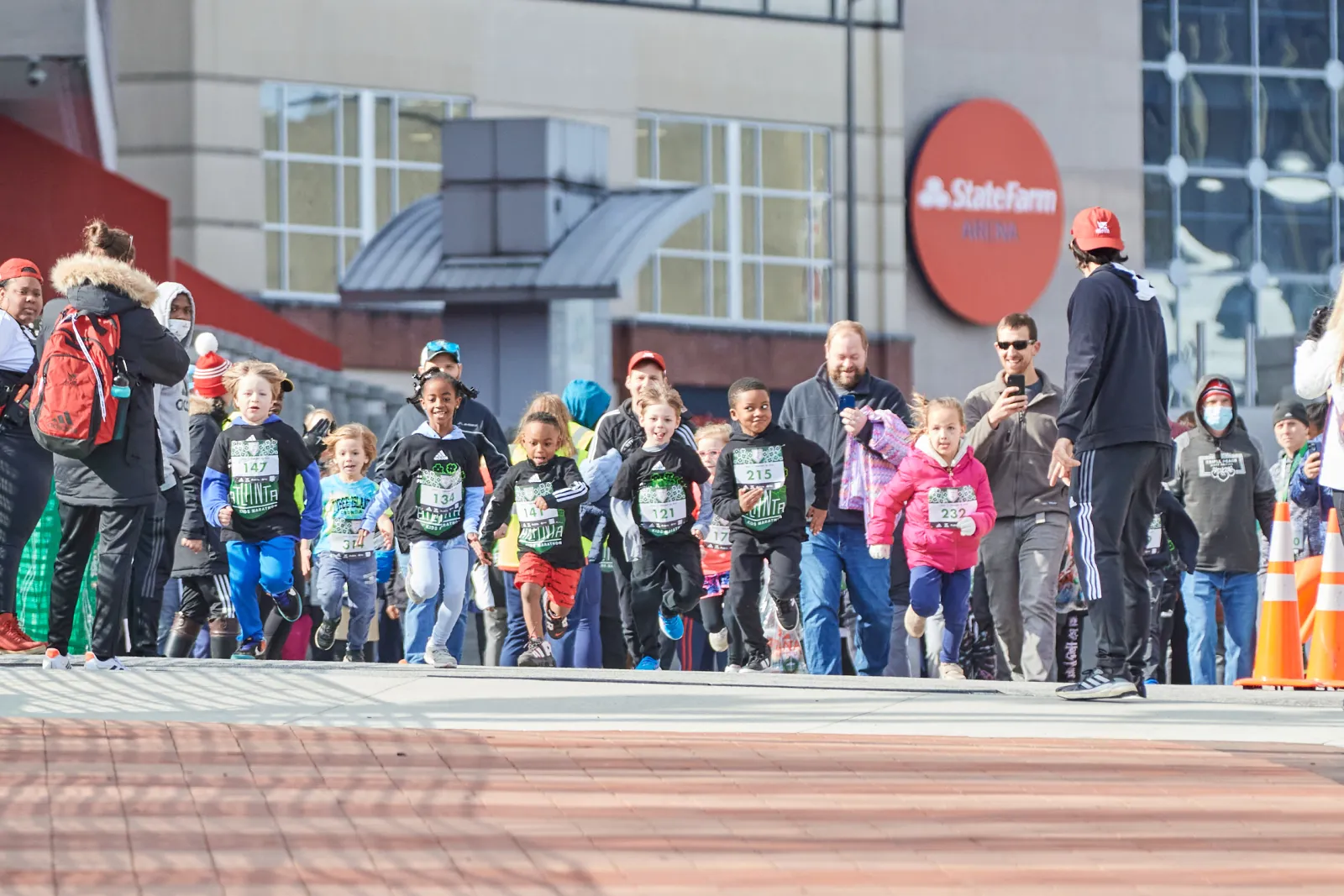 But the over-40 runners will have to share the limelight with youngsters, with the Publix Atlanta Kids Marathon - a 5K, 3K and 50-meter dash - starting at 8:45 a.m., with a Track & Field Zone featuring "Run Jump Throw" stations open for fun at 7:30 a.m. Among the morning's races will be one between Atlanta Track Club mascot Pete the Peach and the Chick Fil-a Cows.
On Sunday, the Publix Atlanta Half Marathon will be a run for the records, with some of the world's best runners attempting to complete the fastest half marathon ever run in Georgia. This year's elite field features five men who have run faster than the current men's record of 1:00:36 and three women who have run faster than the women's record of 1:08:22, so the chances are good that someone will go into the history books. Both times were set at this event in 2022, in a driving rain.
The 2022 men's champion, Nicholas Kosimbei, returns to defend his title, hoping to lower the Georgia record he set last year. A 26-year-old from Kenya, Kosimbei dominated the field, winning by more than two minutes. "I love the course in Atlanta," he said recently. "I am looking forward to returning and my goal is to break my own course record."
Athletes in the half marathon will be vying for a prize purse of $22,000, including a first-place prize for both men and women of $4,000. Winners setting a course and all-time Georgia record will receive a $2,500 bonus.
Their quest will be streamed live on Atlanta Track Club's YouTube page, with commentary by Chavez, Tollefson and Feller.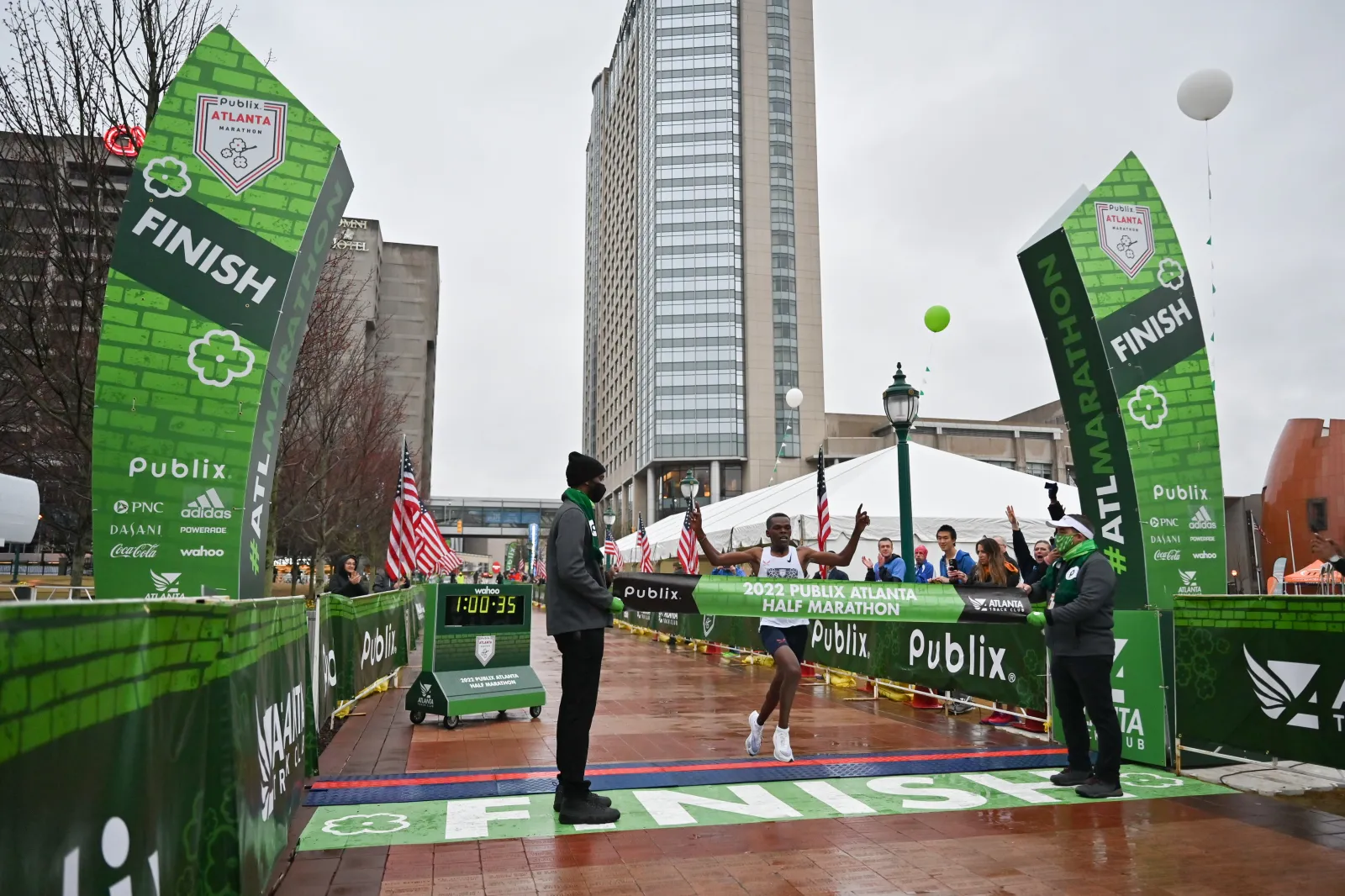 Kosimbei has his work cut out for him: With a personal best of 1:00:21, he will face five men who have run faster: Kenya's Josphat Tanui (59:22), Shadrack Kimining (59:27), Geoffrey Koech (59:36); Ethiopia's Tsegay Kidanu (59:52); and Kenya's Raymond Magut (1:00:00), who will be looking to go sub-1 hour for the first time in his career. Challenging all of them may be Bethwel Yegon of Kenya (1:00:57), who finished second in the 2021 BMW Berlin Marathon.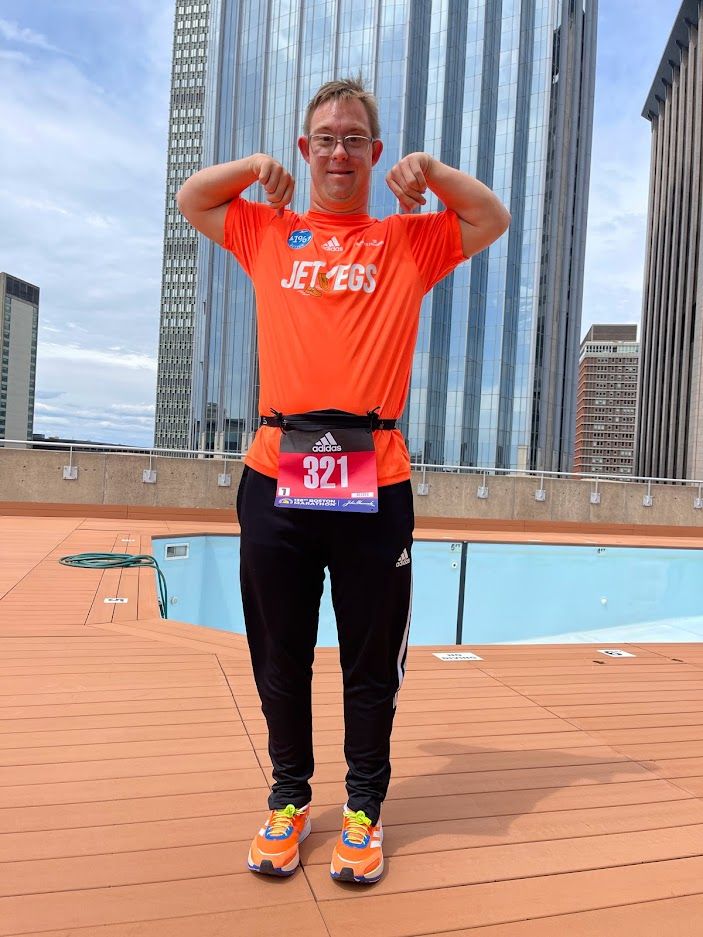 The women's race will see a new champion, with last year's winner, Dorcas Tuitoek, not returning. Likely contenders to take her place on the top step of the podium are led by Helah Kiprop of Kenya, whose personal best of 1:07:39 is the fastest in the field. A 2016 Olympian, she won last year's Copenhagen Marathon in 2:24:10. A trio of fast countrywomen - Veronica Wanjiru (1:07:58), Vibian Chepkirui (1:08:02) and Gladys Yator (1:08:39) - are right on her heels.
For participants looking to meet time goals of their own, pace teams will be offered. For more information or to sign up, visit the pace-team booth at the Expo.
Chris Nikic, the first individual with Down syndrome to complete an IRONMAN Triathlon, will also be participating in the half marathon. Nikic will line up as Runner 321, a new initiative powered by adidas and Nikic's team to improve inclusion in fitness for athletes with physical and intellectual abilities.
In addition to the showcasing a top elite field, the half marathon serves as the largest event for the Kyle Pease Foundation, with almost 200 athletes and teammates competing.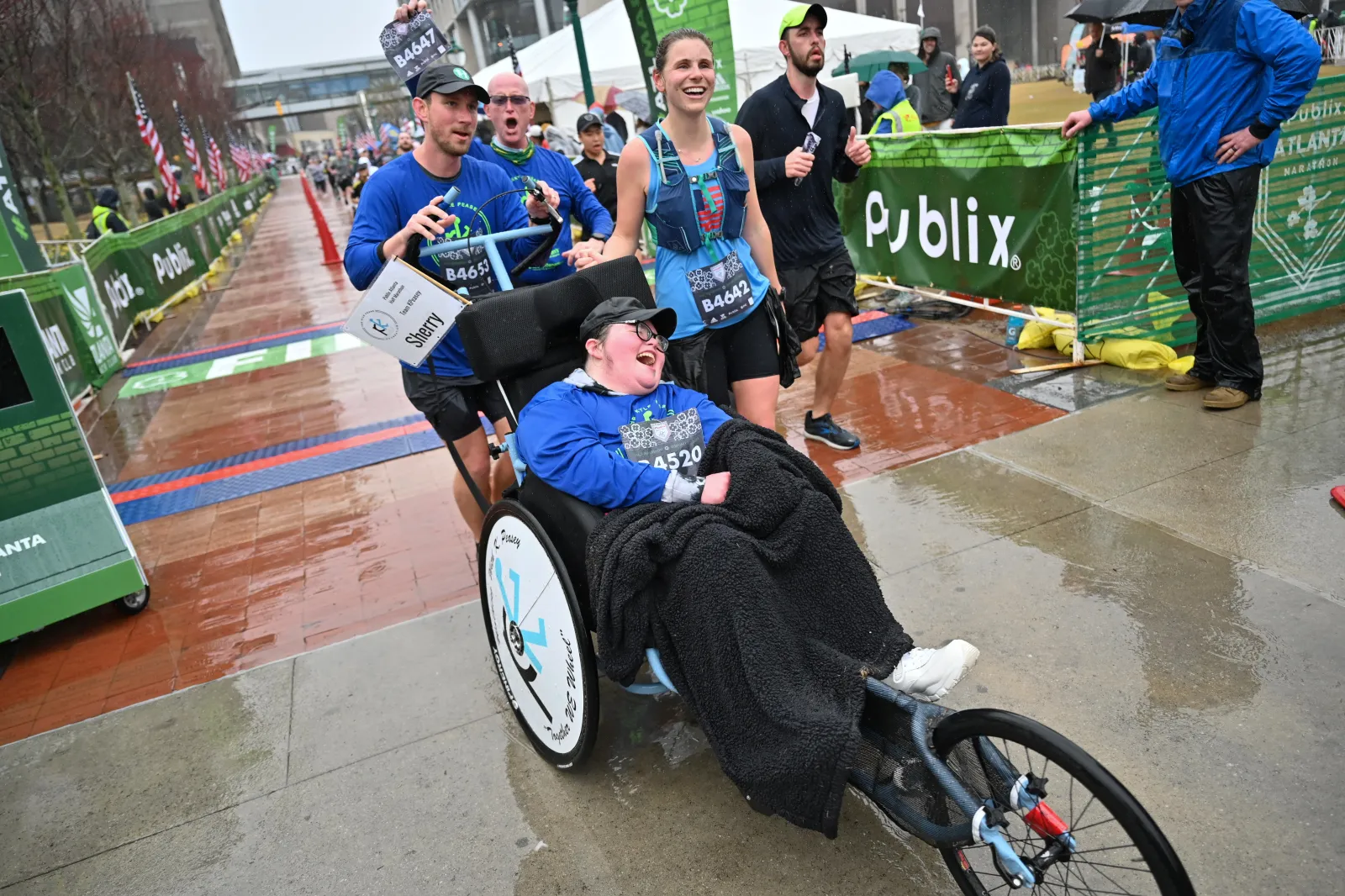 In the Publix Atlanta Marathon, which kicks off along with the half marathon at 7:15, a new winner will be crowned, as neither champion from 2022 will be returning. The race, which is sold out at 1,700 runners - 400 more than last year - will feature more than 200 participants in the Ultimate Peach, in which participants seek to complete the marathon, Atlanta Journal-Constitution Peachtree Road Race, PNC Atlanta 10 Miler and Invesco QQQ Thanksgiving Day Half Marathon in the same calendar year.