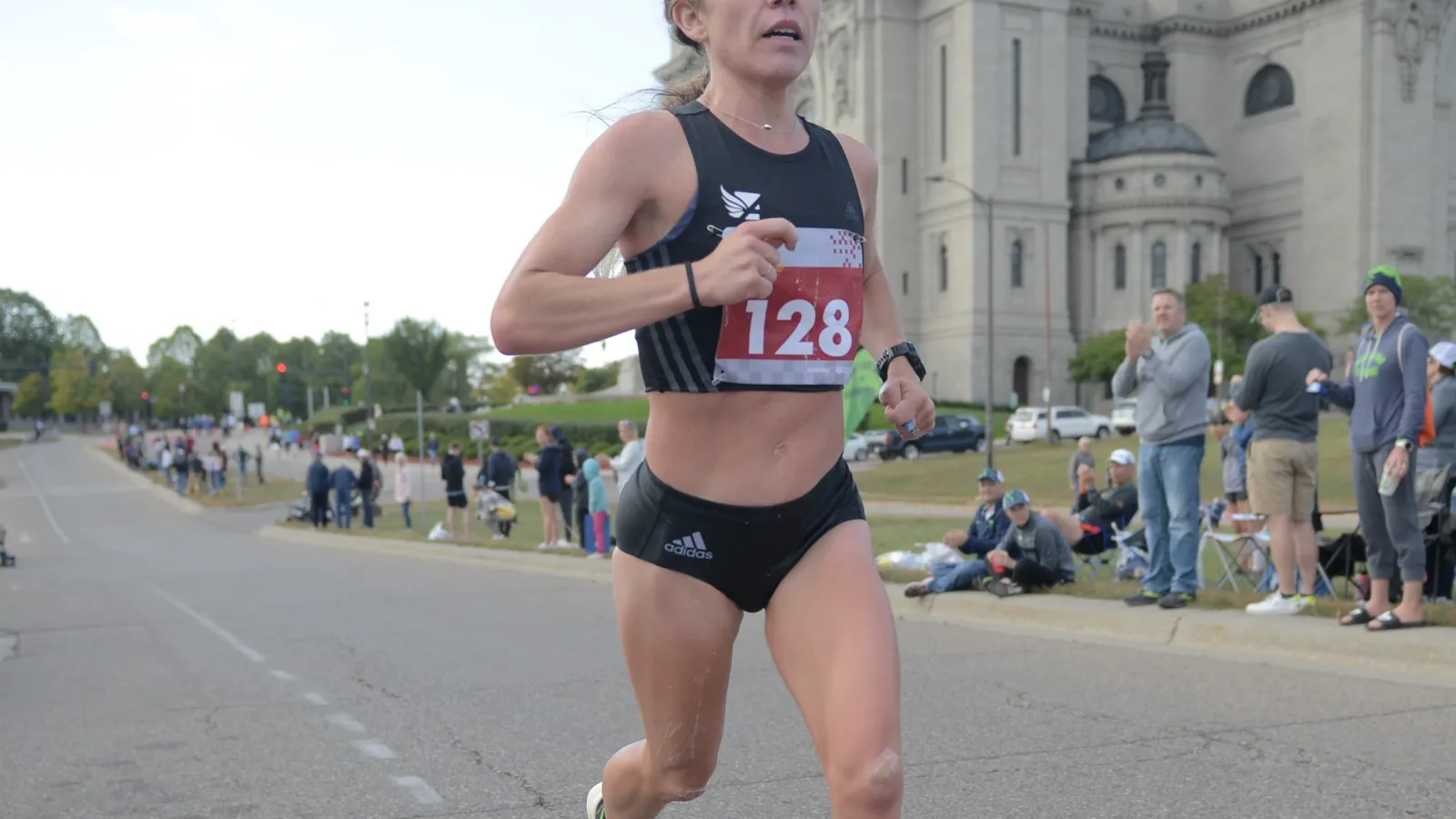 Second Chance Marathon a Success for Belyeu
Bridget Belyeu was in the airport waiting for a flight to Berlin, where she was ready to run her first marathon in 3.5 years, when a family emergency abruptly changed her plans. It was immediately clear that she couldn't get on the plane. On the Uber ride back home, Belyeu wondered if she'd lost her chance to test the months of training she had put in over the hot and humid Atlanta summer.
"I called Coach Amy [Begley]," she said. "And she immediately said, 'Don't worry, we'll get you into another race.'"
That's how Belyeu, a part-time dentist and professional runner for Atlanta Track Club Elite, ended up on the start line of the Medtronic Twin Cities Marathon on October 2, a week after - and some 4,400 miles - from Berlin.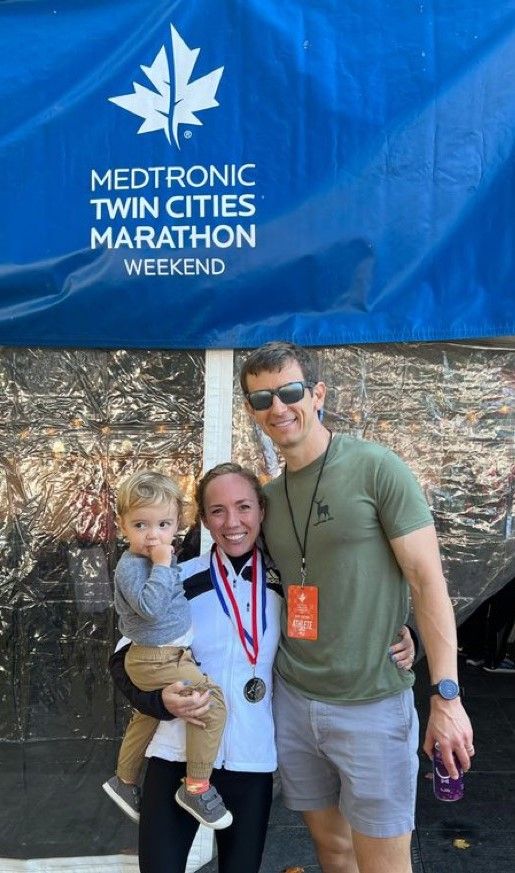 "I just wanted to run a marathon again, for the first time in a long time," she said.
Even without the detour, the road to Minnesota was a long one. After running 2:30:00 at the 2019 California International Marathon, Belyeu was a fan favorite for the 2020 U.S. Olympic Team Trials - Marathon in Atlanta three months later, but a sacral stress fracture kept her out of the race. She got pregnant shortly afterward and gave birth to her son, Maverick, in December 2020. Belyeu started training almost immediately, with her sights set on last year's Bank of America Chicago Marathon. But even as the training progressed, Belyeu decided to slow the process while she regained her speed and her fitness.
"It takes time to come back from that," she said. "I spent months on the small stuff making sure I could string together back-to-back weeks before trying to run a marathon."
Still, going into this fall marathon season, Belyeu wasn't sure what kind of shape she was in - with the bulk of her training coming in the summer heat of Atlanta, times and efforts are hard to gauge. She hoped to run close to a personal best, but the priority was achieving the qualifying standard of 2:37 so she could compete in her first U.S. Olympic Team Trials - Marathon since 2016.
It didn't take long for Belyeu to know she was going to have a good day as she spent the first 15 miles swapping the lead with two-time Olympian Kim Conley. Belyeu hit the halfway point in 1:15:41. Just after 30K, Conley pulled away and at 35K, Belyeu was passed by eventual winner Jessica Watychowicz. Despite slowing down and running her second half in 1:19:37, Belyeu was able to reel Conley back in to secure a runner-up finish in 2:35:18, winning $3,000 and qualifying for the Trials next year. (The date and location of the next U.S. Olympic Team Trials - Marathon has not yet been announced.)
While the result is some five minutes off Belyeu's personal best, Belyeu believes she could have run faster on the flatter course in Berlin. She also sees this as a step in the right direction as she makes a return to the distance. It's safe to say she plans to wait much less than 3.5 years before her next marathon.
"I'm excited to run more marathons now," she said. "It feels good to have run one, having not run one in a while. Now, let's see what I can do."
This article originally appeared in the October 2022 issue of Wingfoot Magazine.
Photos: MarathonFoto, Courtesy of Bridget Belyeu