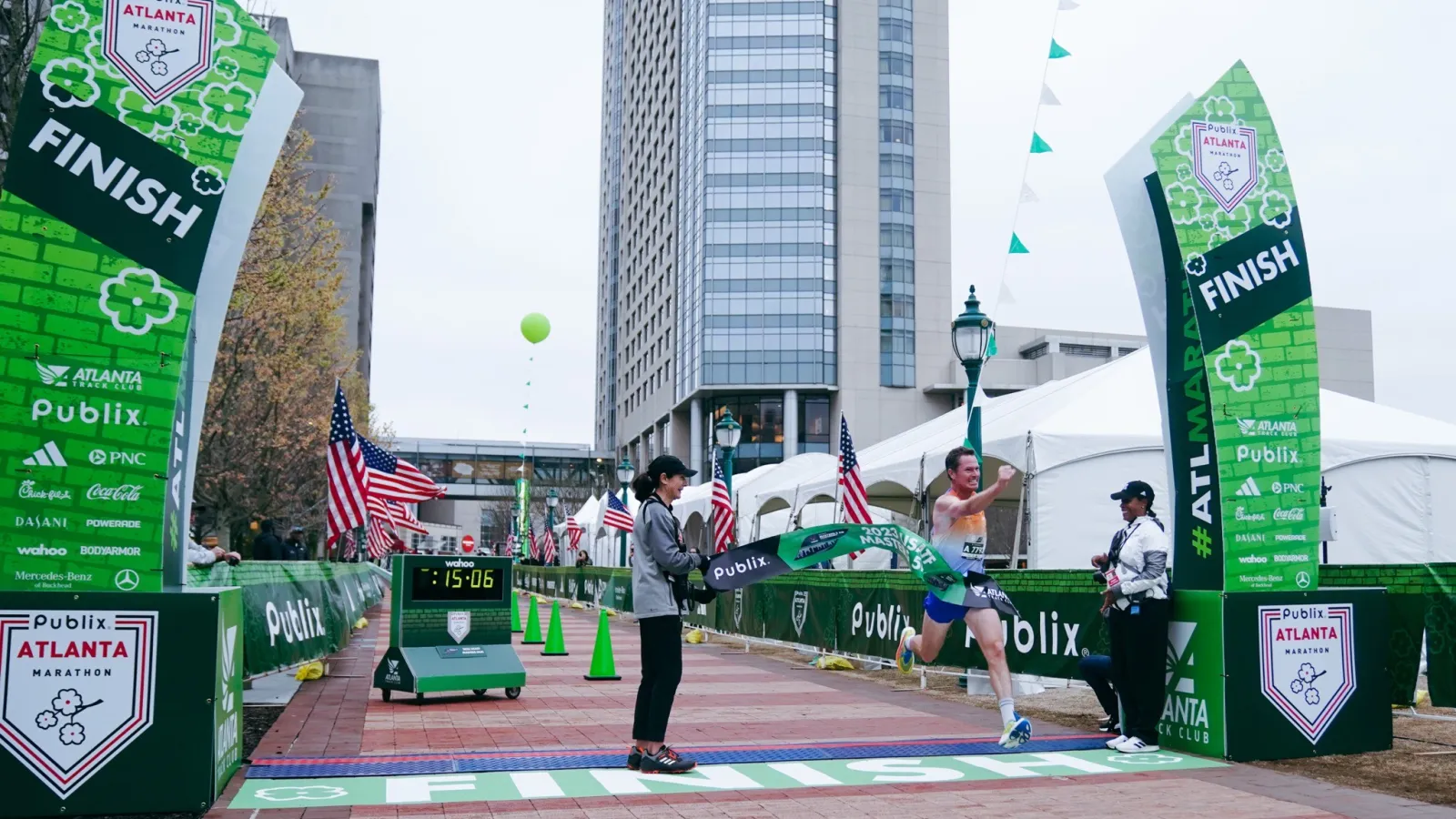 Crossing Country and Globe, Ben Bruce Takes USATF 5 km Masters Title
ATLANTA -- February 25, 2023 -- Just a week ago, Ben Bruce won a pair of silver medals at the World Masters Athletics Cross Country Championships - in the mixed relay and the men's 6 km.
On Saturday, the last-minute entry showed some of that cross-country strength when he ran away from the field at the USATF Master's 5 km Championships in Atlanta, punching the finish tape as he broke the course record with a 15:07 victory - almost a minute ahead of his closest competitor.
It's his second USATF masters title, after winning the cross-country championships earlier this year.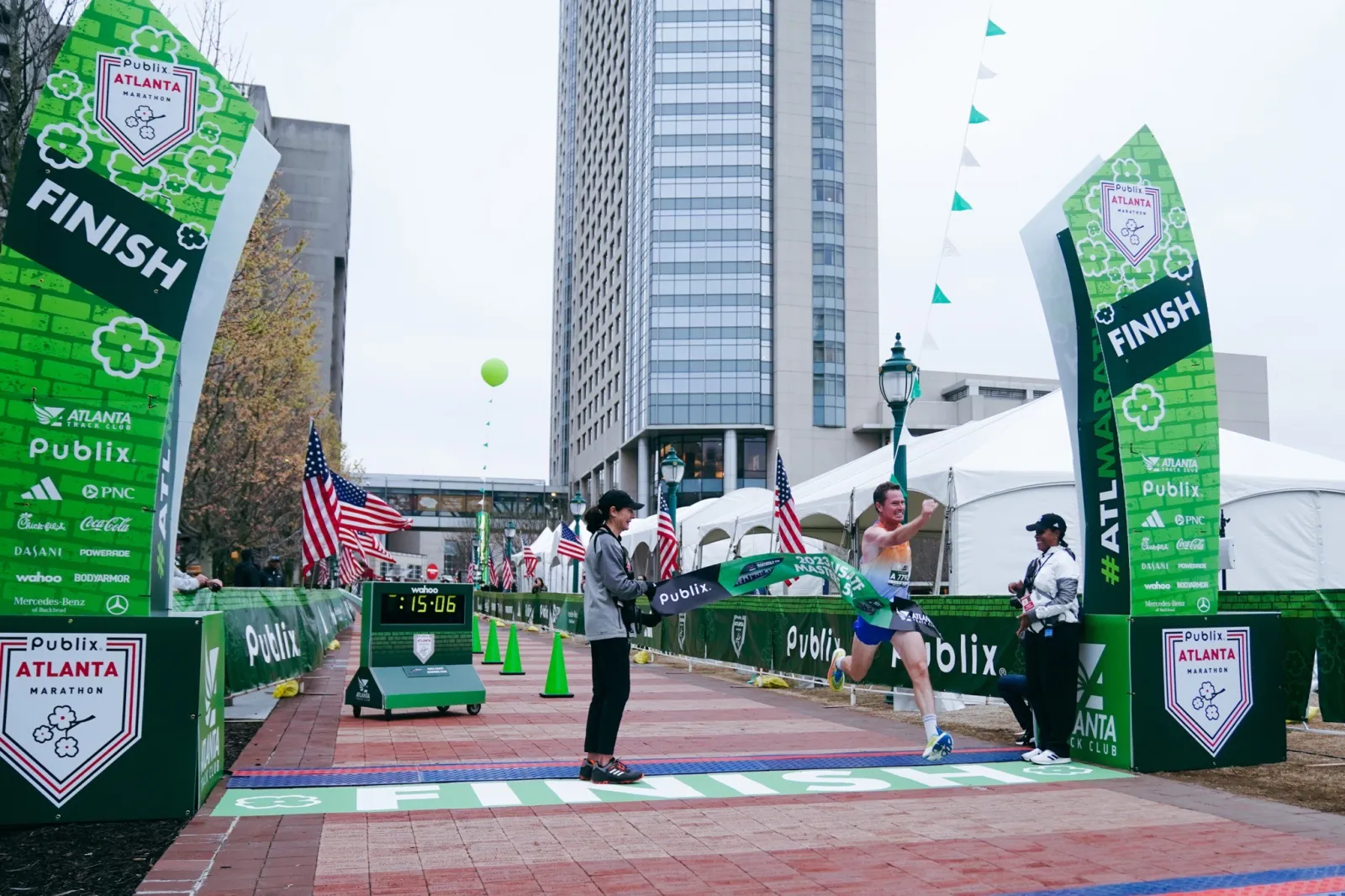 "At this age, I'm just enjoying it," said Bruce, who before turning 40 in September represented the U.S. at four World Athletics Championships (in track, cross country and the half marathon) and competed at 17 consecutive USATF Outdoor Track and Field Championships from 2003-2019. "You get out and you just get after it and run really hard and see where you finish."
Winning the women's title was 43-year-old Jennifer Pesce, of Shamong, N.J., in 17:49.
"I knew I could run under 18 minutes, so I just went for it; I decided to go out hard and just hang on. If that wasn't enough to win, so be it," said Pesce, who was a top New Jersey high school runner for Toms River North but quit running in college. Since undergoing two surgeries for a torn labrum in each hip over the past couple of years, Pesce has been on the comeback trail and didn't resume running after her second surgery until last September 1.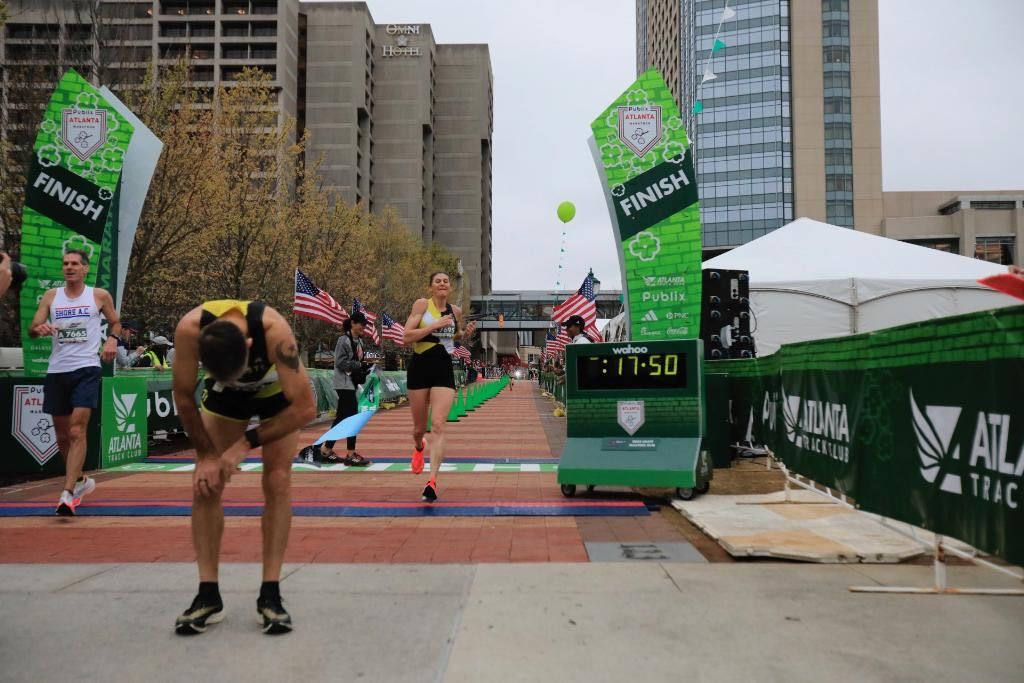 Finishing as runner-up for the women was Amber Morrison of Bellingham, Washington (17:57), with third place going to Jill Braley of Atlanta (18:09). All three women ran under the previous course record.
Hoping to break 15 minutes, Bruce also took the race out from the starter's horn, looking back just once, about 100 meters in, to see if anyone was coming with him. They weren't.
That's not to say he had an easy time of it.
"I know coming to Atlanta it's 'Atlanta flat,' but for a race course it's really hard because the friendly miles are on the way out," said Bruce, assistant coach of HOKA NAZ Elite in Flagstaff, Arizona, and husband of professional runner Stephanie Bruce, who placed sixth at the 2020 U.S. Olympic Team Trials - Marathon at the same finish line. "That's OK. Not all race courses have to be fast. Sometimes it's good to have a hilly course that challenges people more than the pancake-flat courses."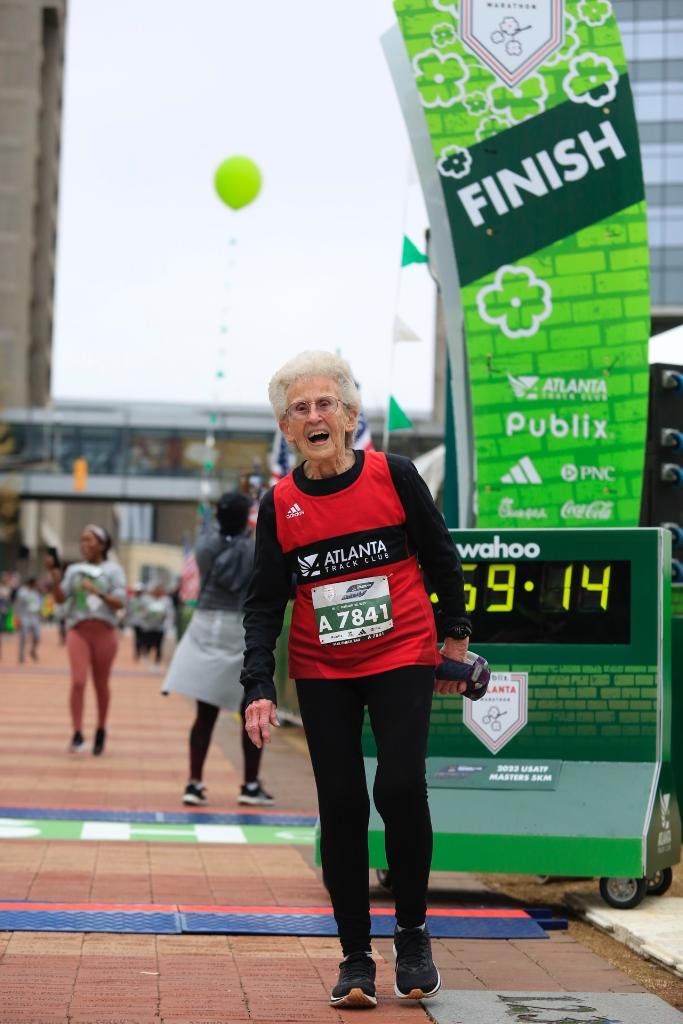 By far the most-popular athlete in the masters field was the one who finished last: 98-year-old Betty Lindberg, winning another age-group national title. Last year, she set a world record for her age group; this year, her time of 58:47 made her the fastest woman in the field when results are adjusted based on an age-grading formula.
Surrounded by fans seeking selfies as she made her way to a water table, she said with her trademark smile: "I'm a year older and a year slower!" Later, at the masters awards ceremony, Lindberg received a prolonged standing ovation from her fellow competitors, chanting "Bet-ty! Bet-ty!"
Led by Pesce's overall win, Garden State Track Club took the women's team title, with Atlanta Track Club taking the title for the men.
Winning the Publix Atlanta 5K, run concurrently with the masters race, was 20-year-old Alex Daniels of Cullowhee, N.C., in 16:37 for the men and Jessica Ridley, 30, of Peachtree City, Georgia, for the women.