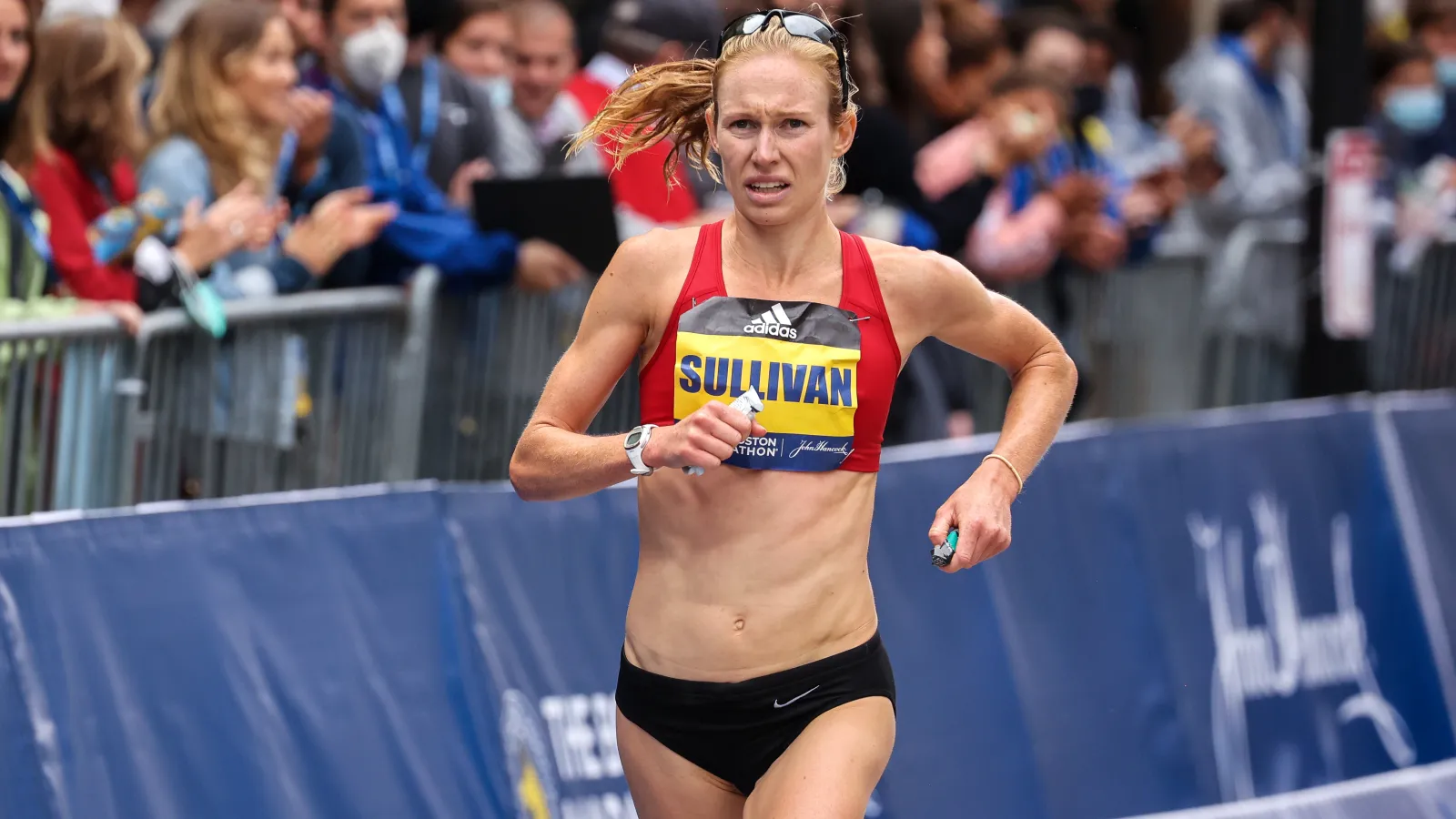 Susanna Sullivan is a Lesson in Progress
As a teacher, Susanna Sullivan encourages her students to be well-rounded. To know that effort counts as much as outcome. To understand that their self-worth is not tied to a final score.
If she's looking for a living example, she could just point to herself. A full-time teacher of pre-algebra to high-achieving sixth graders in Falls Church, Virginia, Sullivan is also a professional athlete. On July 4, she will run in the Atlanta Journal-Constitution Peachtree Road Race ("one of my favorite races") for the fourth time, and in August will compete in the World Championships Marathon, where she will represent the U.S. on a national team for the first time.
"It's been a dream to make Team USA," said the 33-year-old.
Although Sullivan knew for a few weeks that she'd been named to the team, the official USATF announcement didn't come until June 16 - about an hour after the last day of school ended, so she wasn't able to tell her kids.
"A lot of the parents were coming on the last day for graduation and asking 'what are your summer plans?'" she recounted. "I was like, 'hmmm, ummm, I think I'm going to be running a lot.'"
Her students were, however, well aware of her success at April's TCS London Marathon, her international debut, where she finished as first American in 2:24:27. That time was good enough to earn a slot on the World team.
Sullivan returned to a classroom door decorated with British flags and signs of congratulations. In turn, she offered them a souvenir of sorts from her trip.
"In thanking them, I tried to reflect that it was a dream come true and it was exciting because I set my personal best," she said. "I was 10th, and some of them will see that as a failure because I did not win. But I was showing them that I could be incredibly happy with how it went because for me it was a victory. That's something that's important to bring back to them - that I compare myself to my previous self. That's something they can relate to."
Sullivan's personal victories are hard-won, not the least because she spent much of the two years leading into the 2020 U.S. Olympic Team Trials - Marathon, hosted by Atlanta Track Club, battling what turned out to be an impinged nerve in the pelvic floor, sustained in a car accident in November 2017. (She qualified just in time to compete but struggled to finish 150th. "People have asked me why I'd ever want to go back to Atlanta after that race," she joked.)
Then, too, few runners at her level hold structured full-time jobs, much less tutor part-time. Juggling a schedule of teaching, tutoring, training and racing has been a sport of its own. She said she tries not to think about the fact that her rivals have more time to decompress, but also acknowledges that she's always been "pretty Type A" and gets a lot of satisfaction from reaching the end of a day knowing that she maximized every moment.
Still, the end of August will be a new kind of test.
On Monday, August 21, the new school year begins. That Saturday, August 26, is the women's marathon at the World Championships in Budapest. After the physically demanding task of setting up her classroom, Sullivan will teach Monday and Tuesday, probably leave for Hungary on Tuesday night, run 26.2 miles for Team USA through the heart of Budapest on Saturday, then be back to school on Tuesday.
"My plan is to get in the classroom, meet the kids, kind of set the tone, and then I have a really good sub who I definitely trust to keep things under control for a couple of days. Here's hoping that being on Team USA gives me enough street cred that when I come back, they'll behave."
Peachtree, where she set her personal best of 33:02 two years ago, will be key in her preparation.
"I really like Atlanta," she said. "It was one of the first U.S. championships I ever did. They took such good care of us, and I really loved that. Growing up I lived in Memphis, and I had family in Atlanta so I feel that connection there. I have an uncle and aunt in north Georgia, and I'll go there after the race and watch fireworks from their dock. We debated whether to do the 10,000 in Eugene at the U.S. champs [on July 6] or run Peachtree; we were tossing around the pros and cons and I emotionally just kept coming back to, 'I just love Peachtree so I want to do that.' And if it ends up being muggy and hot, all the better for Budapest."
Thanks to her recent successes, Sullivan's time without a major sponsor may be nearing an end, and while the added support of a likely pro contract isn't tempting her to quit teaching, it would allow her to put tutoring aside and regain 15-20 hours a week.
Which, she said, "just seems like a wild luxury."
Every athlete knows the work life balance can be hard to juggle. Join one of Atlanta Track Club's In-Training Programs to help you reach your goals.