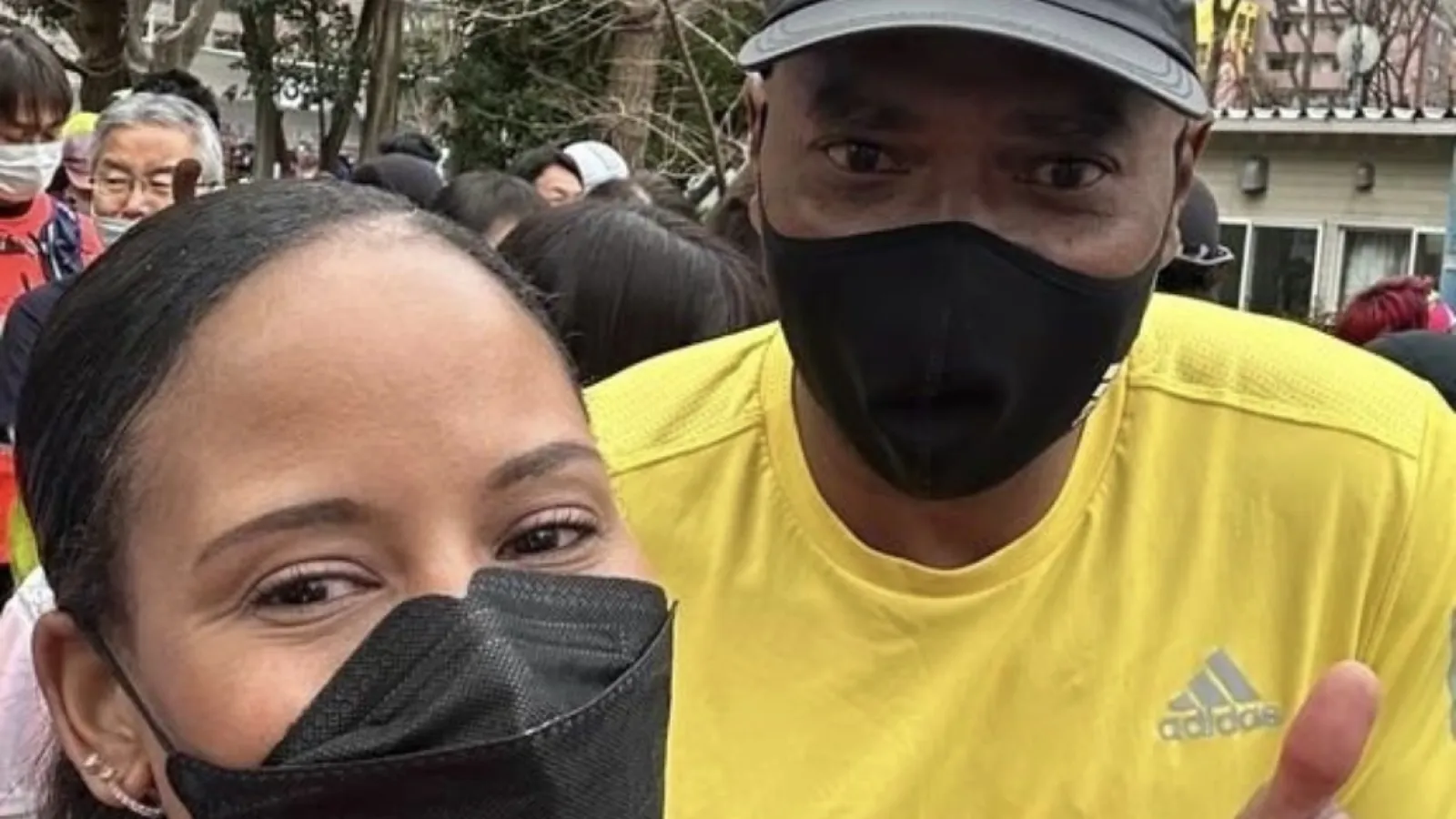 Still Running for His 'Why' After 100 Half Marathons
There's a common saying among runners that when you "hit a wall" and experience a struggle so deep you want to give up: Remember your "why." It pushes you just a little bit further, reminding you to take it one mile at a time and push your body to do more than you think it's capable of doing.
Since 2014, Troy Johnson's "why" has been his wife, Paulette, who made him promise to keep running even after she passed away from colon cancer in 2016. To say he has fulfilled that promise is to say the least: on February 26, he crossed the finish line at the Publix Atlanta Half Marathon to complete his 100th race of that distance, and he does not plan on stopping anytime soon.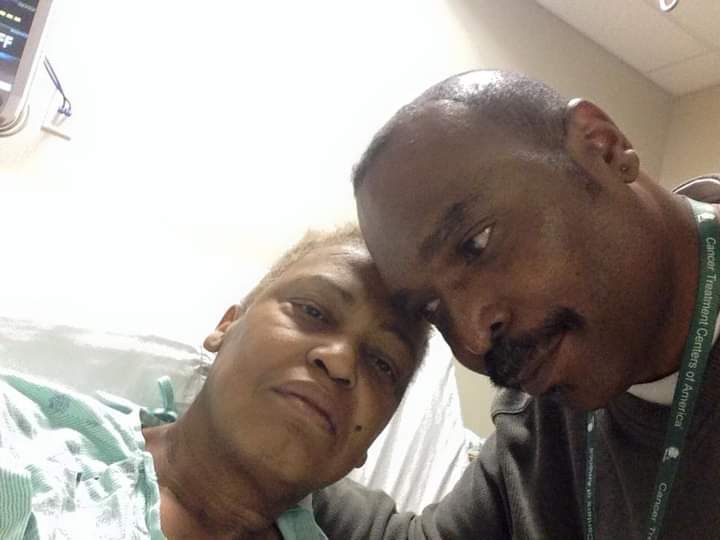 The beginning of his journey
As previously recounted in a Wingfoot story before the 2022 Invesco QQQ Thanksgiving Day Half Marathon, Johnson's running story began in a hospital waiting room. When his wife underwent a 12-hour surgery scheduled to remove a tumor on her kidney in 2014, Johnson was looking for something to occupy his mind while he waited. The hospital staff gave him a "beeper," and when he stepped outside to smoke a cigarette, he noticed a group of runners pass by and thought, "I could do that."
In that moment, Johnson decided to quit smoking, walk to a local sporting goods story, buy a pair of shorts, a T-shirt and running shoes and go off for a run.
"At first, I couldn't run for about five minutes without being out of breath," he said. "But it was the best decision I've ever made in my life because, eventually, I was able to run half a mile. And then a mile. And you would've thought I'd won the Boston Marathon after I ran a mile without stopping for the first time."
When his wife woke up from surgery that day and heard that her husband went for a run, she laughed: "Running? You went running? What brought this on?" But over time her shock turned to relief because it gave Troy an activity to focus on while she was in her cancer treatment.
As he began to take better care of himself, his confidence grew in his caregiving duties. In 2015, Johnson set off to conquer a half marathon, which turned into a challenge to run a half marathon every month.

"She saw in those two years just how much of a difference running made and how much joy I got from it, as well as the health benefit I received," Johnson said. "One day, she said 'Troy, if anything ever happens to me, I hope you can still run.' And once she passed (in 2016), I continued to run.
"I just picture my wife when it gets hard," he said of his running. "I think about how she fought and how strong of a fighter she was. She didn't give up - it just finally took over. And she never complained or got angry. When I'm running, I remember her strength, and I do it for her."
Making a home away from home
Johnson is originally from and still lives in Tuscaloosa, Alabama, but he is no stranger to Running City USA. He has participated in more than 45 Atlanta Track Club events and has been a member since 2020.
"I love running in Atlanta because of its culture - it's so diverse, and it's inspiring," Johnson said. "I've met so many great people from running in Atlanta, and they've become a running family to me."
In 2021 he joined the TCS New York City Marathon Kilometer Kids Charity Team, raising almost $4,000 for Atlanta Track Club's free youth running program.
With every donation he received for Kilometer Kids, he would deliver a special gift to the contributor. He took a photo with the donors, holding a shirt that had a photo of his wife printed on it and her two favorite quotes: "love all you can while you can" and "live, love, and laugh."
"I was happy to fund-raise for Kilometer Kids because of what it introduces to the youth - it teaches you that life is like running in that it will break you down and build you up again," he said.
The road to 100
It was not always Johnson's plan to run 100 half marathons, but it was his intention to keep his promise to his wife. After he came to see Atlanta as his adopted city, he felt the Publix Atlanta Half Marathon was the perfect choice to celebrate the 100th milestone.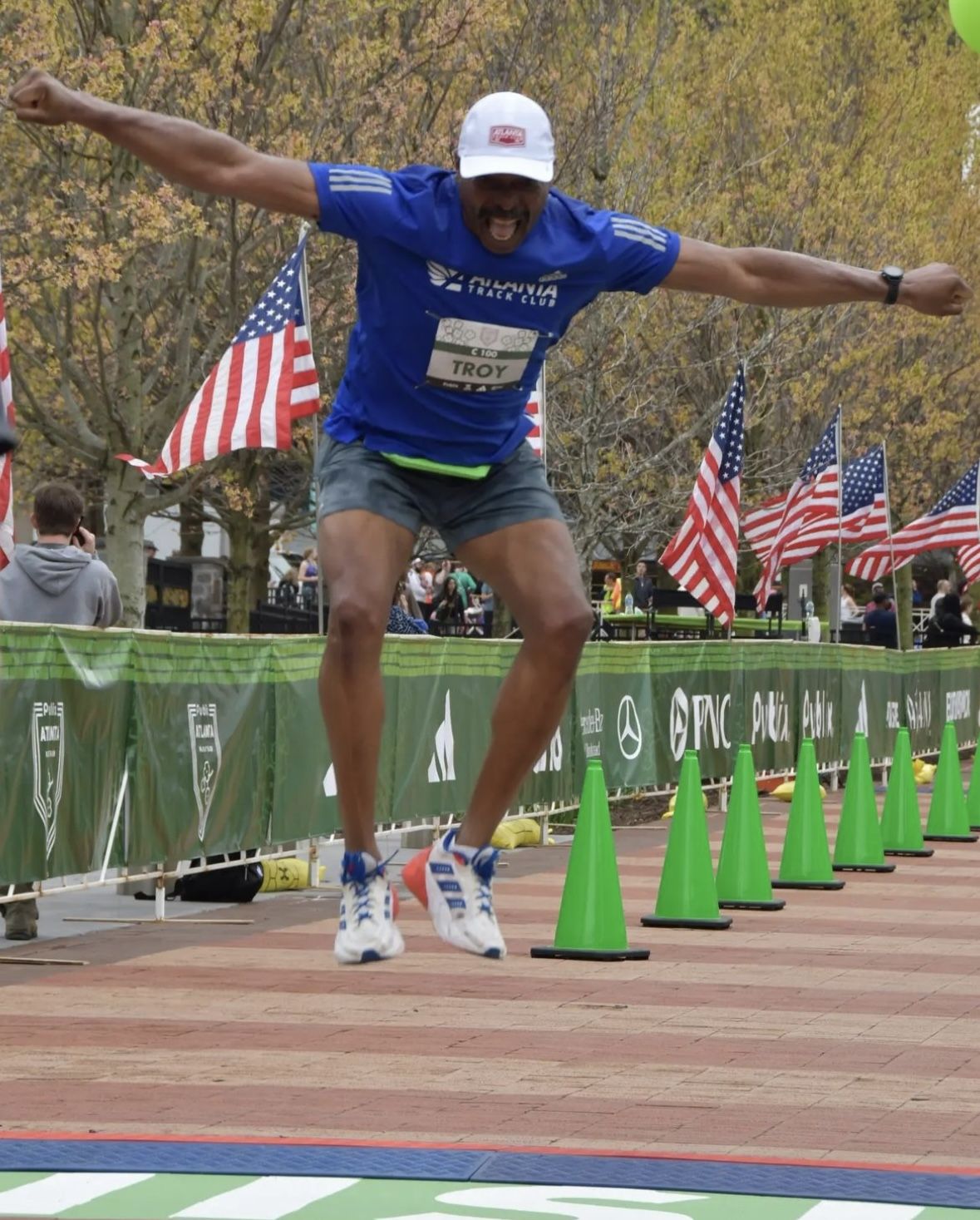 So last month, Johnson toed the start line at Centennial Olympic Park with one thing on his mind: his wife. He said the support of the runners cheering him on as they passed him on the course was special, and by the time he crossed the finish line in the park, he was quite literally jumping for joy.
"I was so full of emotions crossing the finish line," he said. "I felt joy that I accomplished my 100th half marathon, and happiness that I'm still keeping my promise to my wife. She wanted me to run, stay safe and be happy and outgoing."

Johnson wore a unique bib on his back reading, "It's my 100th Half Marathon!" with a photo of him. His front bib was also unique to him, as Atlanta Track Club set aside bib number 100 and designed it to say "Troy" instead of a traditional number.
Taking his dream worldwide
Johnson said that his journey has not ended at 100 half marathons. He has also set a goal to complete all of the Abbott World Marathon Majors, and right after he finished the Publix Atlanta Half Marathon, he hopped on a flight to Japan to check the Tokyo Marathon off his list, his fourth Major after running the TCS New York City Marathon, Bank of America Chicago Marathon and BMW Berlin Marathon. He finished Tokyo in 5:53:19, wearing at Atlanta Track Club shirt.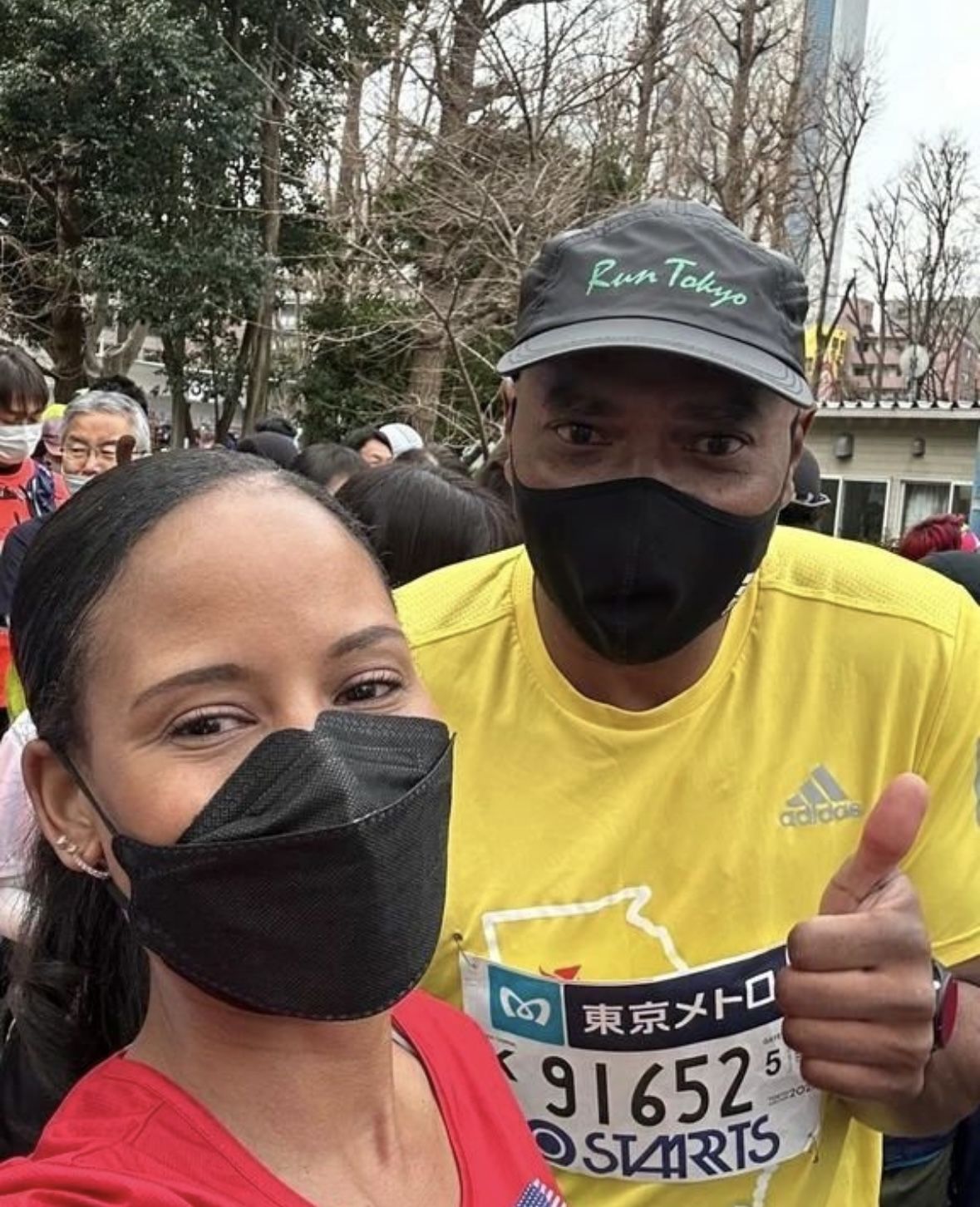 It was just one more example of bringing the Running City USA spirit to the rest of the world. In Chicago, Johnson joined a group of fellow Atlanta Track Club members, and in New York he made sure to run with his Kilometer Kids Charity teammates. In Berlin, it didn't take him long to find George Leach, an Atlanta Track Club event marketing manager.
"Now my focus is London in April for number five," Johnson said. "It can and will be done - in loving memory of my wife. It is a beautiful and wonderful journey. She's my 'why,' and I think everyone needs or has a why."