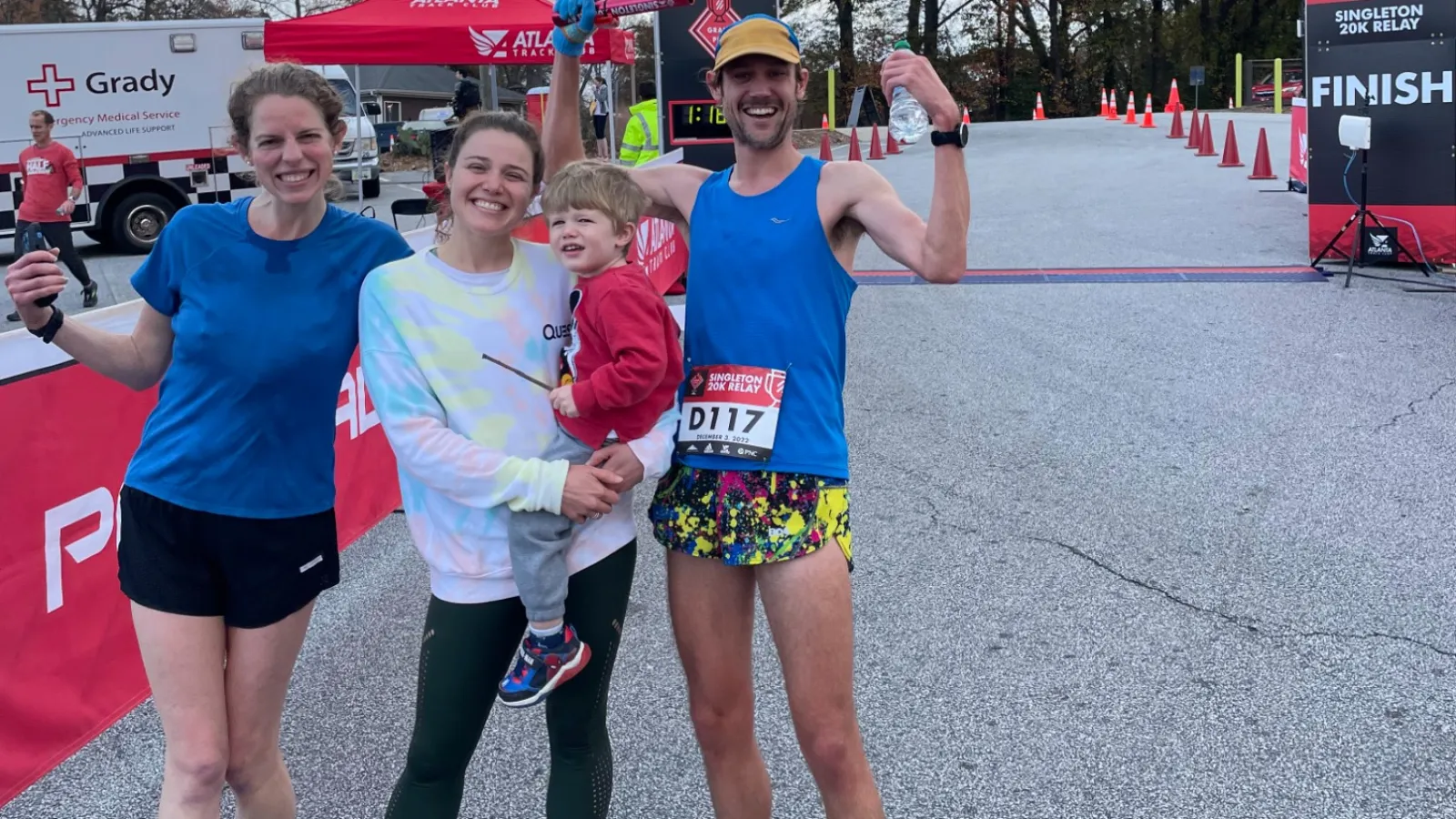 Jordan Woodson - Making A Splash on the Roads
Jordan Woodson has never been one to turn away from a challenge.
When you see her today, you see someone who took up running as cross-training for another sport but has gotten fast enough to win races, including the inaugural Run with Maud 5K on May 6. What you don't see is the journey that led her to this point. From dealing with injuries as a D1 swimmer to going through postpartum challenges after giving birth to her son, nothing yet has stopped Woodson from chasing her goals.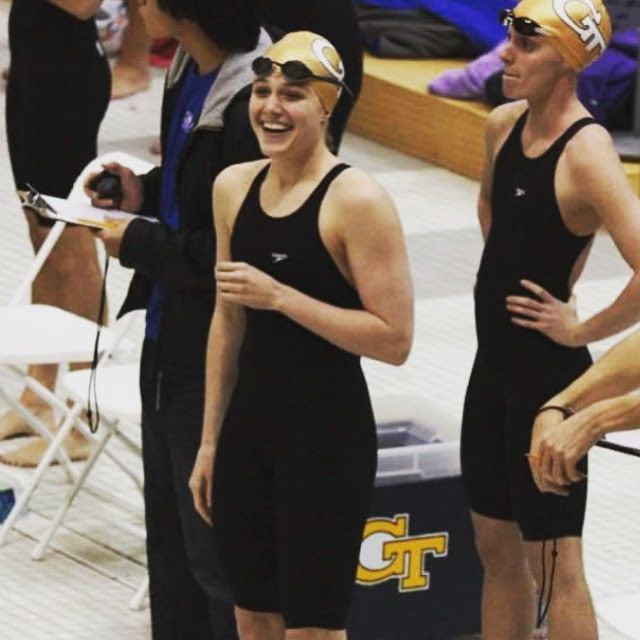 Growing up, Woodson was competitive and athletic with a special love for swimming, but that love diminished as she faced a series of injuries. The biggest setback was a disc injury at the end of her sophomore year at Georgia Tech, which required eight months of rehab. Although she still managed to qualify for the 2012 U.S. Olympic Trials in the 100-meter butterfly, her injuries had dimmed the desire to compete in the sport.
In 2011, as part of her cross-training to qualify for those Trials, Woodson had run her first Atlanta Journal-Constitution Peachtree Road Race. Looking for a new athletic activity on which to focus after ending her swimming career, she chose running. For the first few years, she ran mostly by herself until one day, in 2016, she felt a longing for community and joined local group runs in Brookhaven.
"It was nice having people that you have something in common with, and they might not always have the same full view of life as you, but at least you have a commonality with running," Woodson said.
A member of Atlanta Track Club, she estimated that she's participated in more than 50 events, from All Comers to the Grand Prix Series to five Peachtrees.
On the morning of May 6, Woodson woke up and decided on a whim to jump into the inaugural Run With Maud 5K Run/Walk, organized by the Club to raise funds for the Ahmaud Arbery Foundation. To her surprise, she won.
"It had been a while since I won a race, since I had my son in 2020, and it was only a few local ones at the time," she said. "I was really happy to go out and run for a great cause. But on the course, there was one lady I knew who is a complete boss when it comes to the road, so when I passed her, I thought, 'I've actually got a shot at this.'"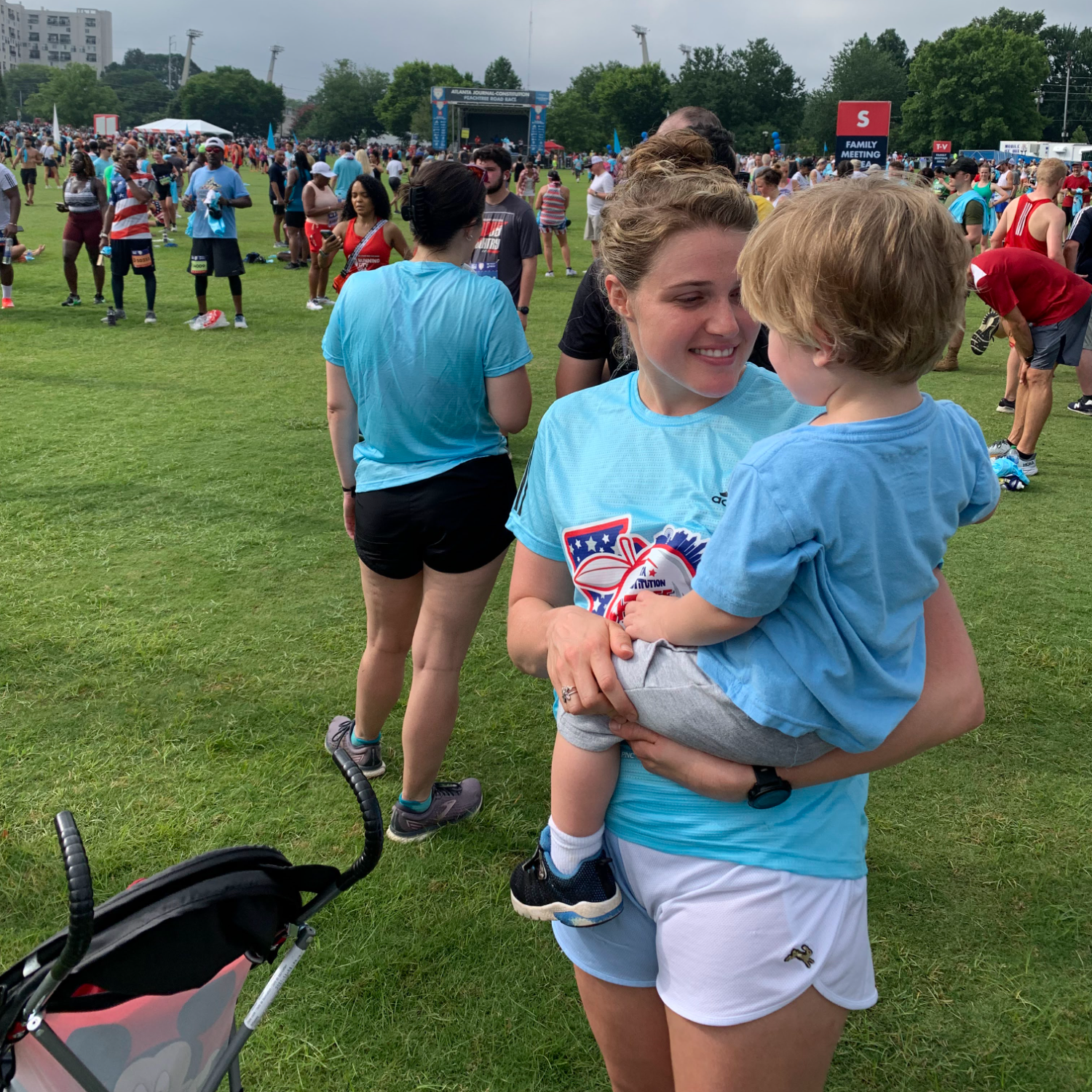 It was not the first moment that shocked her as a runner: the rest have come from discovering how much her body can handle as an athlete after navigating postpartum challenges after giving birth to her son three years ago.
"Other than the comparison and timeline game we face as women on how fast and fit we can get after having a baby, it took me over two years before I felt like my legs kicked back into gear," she said.
Woodson also struggled with common lingering hormonal issues, and realized that balancing life as a working mom and athlete took time and effort. To combat these challenges, she made the "daily decision" to show up for her family, community and for herself.
"I don't want to look back and think I missed x, y or z because I was running too much, but I also know the healthiest version of me comes from having that type of activity in some capacity of my day," Woodson said.
Now, as she prepares for her sixth Peachtree, her goal is to enjoy the race and reflect on the progress she's made as a mother and as an athlete. Even after winning the Run with Maud 5K, her goal for the Peachtree remains the same - go with the flow.

Join an active community and become an Atlanta Track Club member here.