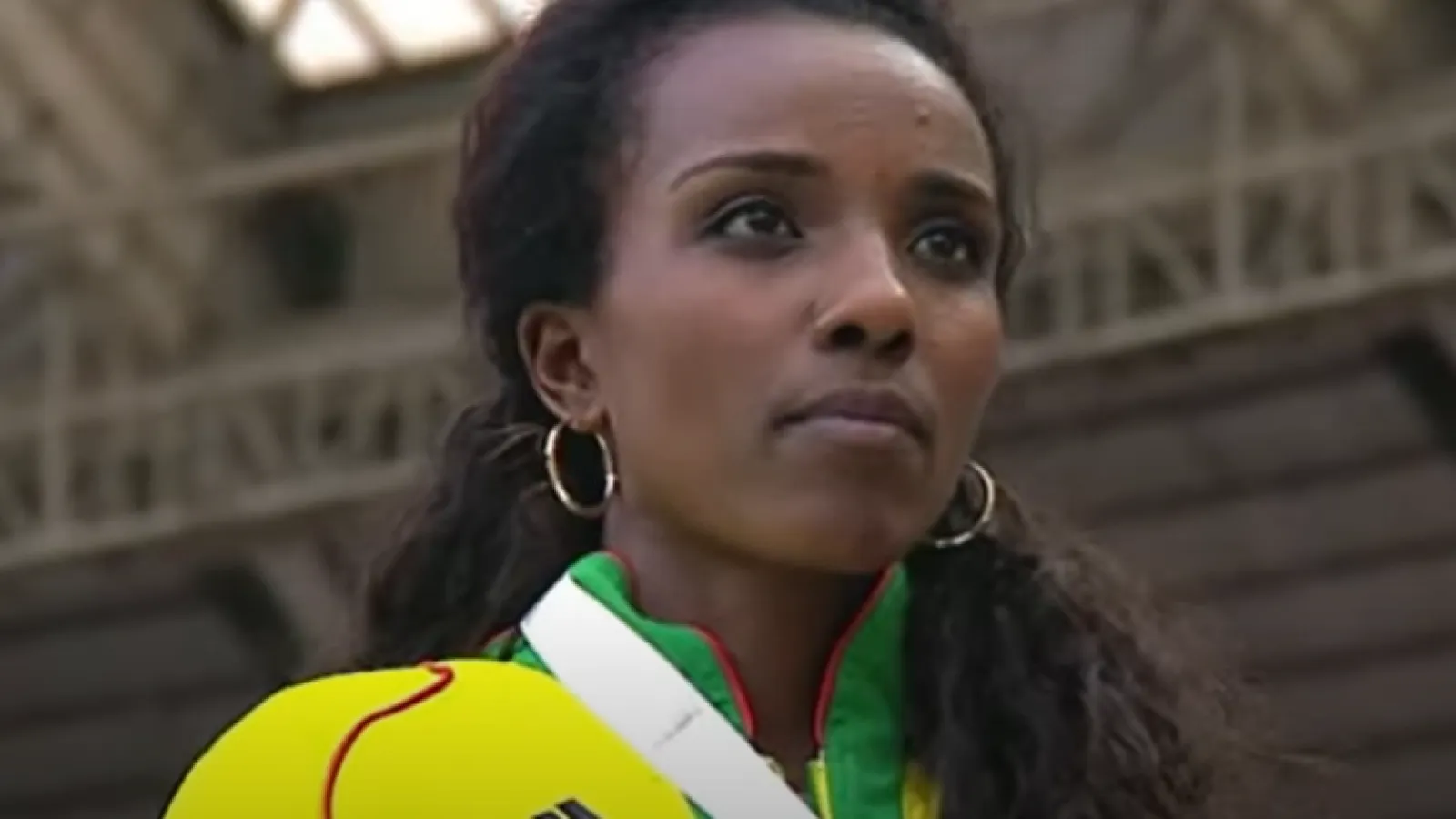 From Peachtree to Paris: Tirunesh Dibaba is Back and Thinking Gold
It's a sport in which a tenth of a second can be a lifetime, so it would be easy to forget about a woman who didn't compete from New Year's Eve of 2018 until last January 15, 2023, and posts on social media maybe once a year.
One of her more-recent posts, however, snaps us back into recalling her status among running's royalty: It's a thank-you in 2020 to Athletics Weekly magazine for naming her its Greatest Female Athlete of the last 75 years.
Surprisingly, Tirunesh Dibaba is still a work in progress. The three-time Olympic gold medalist, eight-time individual World Champion and former world record-holder at 5000 meters is back after four years of maternity, the Ethiopian legend is looking forward to running the 2023 Atlanta Journal-Constitution Peachtree Road Race for the first time.
Dibaba, now 37 and the mother of three, said she thinks she's in shape to run 31:00. (Her personal best is 30:30, set 10 years ago). That could put her among the top 5 finishers even in the deep field assembled for this 54th Running and help propel her toward the goal of competing in the 2024 Olympic Marathon.
"I think I'll be able to come back to my old self," she said through a translator.
That "old self" ascended her first major podium at the age of 18 when she because the sport's youngest World Champion in history by taking the 5000-meter title in 2003. In its story on her victory, World Athletics observed: "Here is a tiny young woman who, if blessed with good health, could dominate endurance running for a decade."
They were a little off: it was 14 years later, 2017, when Dibaba set a then-national record of 2:17:56 at the TCS London Marathon in the spring and then won the Bank of America Chicago Marathon that fall.
In between, Dibaba won six Olympic medals at 5000m and 10,000 meters between 2004 and 2016 (in 2008, she became the first woman ever to win double gold at those distances) and set the 5000-meter world record. She collected 16 World Championships gold medals including team competition in cross country, at which she earned the individual title four times.
And she amassed a following among her countrymen that had Ethiopian workers at the Peachtree's headquarters hotel shyly slipping into the athlete hospitality room for selfies as word spread that their distance queen was in the house.
This year marks Dibaba's second return to competition after a maternity leave - she missed two years with the birth of her son Nathan, now 8, before giving birth to son Allon, now 3, and daughter Mati, 1.
Coming back, she acknowledged, "was hard, especially after having the two kids back-to-back and getting the weight off." The effort has been worth it, she said, because "I have a big place in my heart for sport, and I want to show people you can get back to where you were before."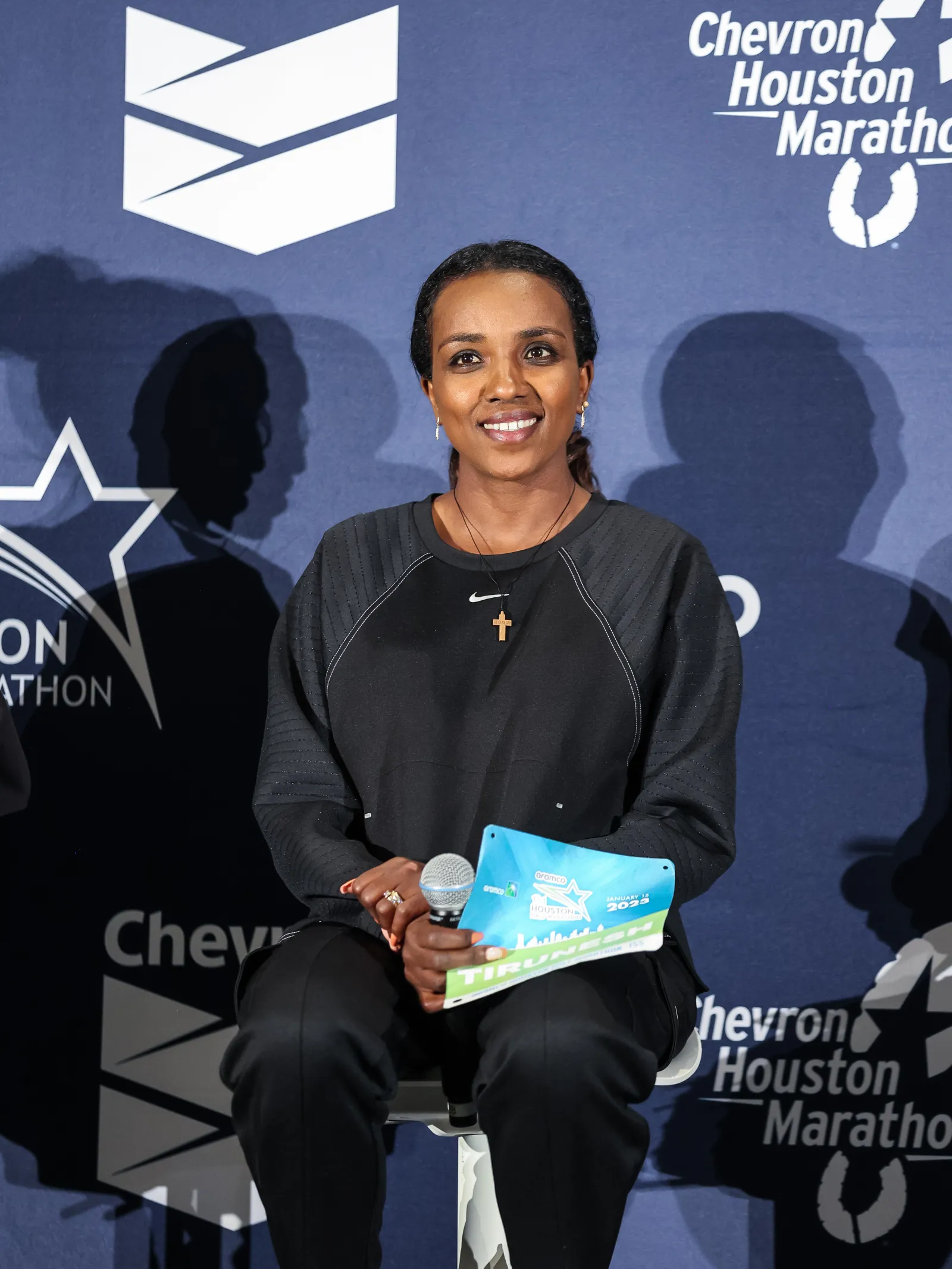 The first race of Dibaba's return was the Aramco Houston Half Marathon on January 15, where she finished in 1:11:35. Three months later, at a half in Japan, she ran 1:09:57 - faster by a minute and a half. If she ran another half marathon next week, she was asked, could she take it down to 1:07?
"I think 1:06," she replied. Her PB, from 2017, is 1:06:50.
Which is starting to sound like her old self. As does this, when pressed on her aspirations for the Olympic Marathon in Paris next summer.
"With God's help, I think I'll get that gold medal."
The positive impact of regular exercise can boost confidence, reduce stress and enhance overall well-being. Stay tuned at atlantatrackclub.org for the 2024 Northside Hospital Atlanta Women's 5K and join thousands of women in a supportive environment.