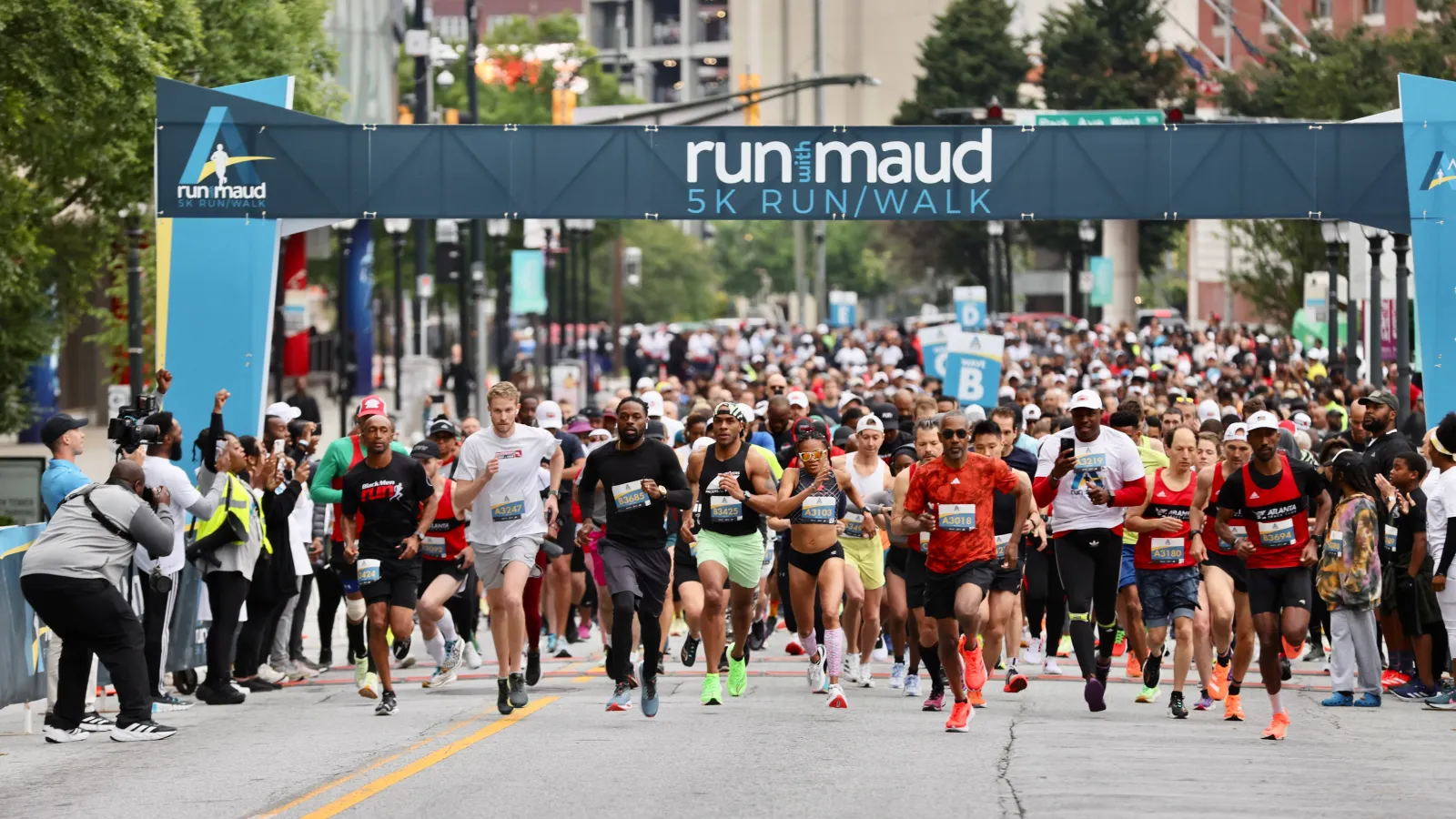 Thousands Around the World "Run With Maud"
On a crisp spring morning, about 1,200 runners took to the streets of Atlanta on Saturday in the inaugural Run with Maud 5K Run/Walk to support the Ahmaud Arbery Foundation, named for the man who was murdered while running in Brunswick, Georgia, in 2020.
They, along with 2000 virtual participants, raised more than $200,000 for the foundation, which supports mental health resources for black boys. In honor of the occasion, Mayor Andre Dickens sent a proclamation declaring May 6, 2023, as Ahmaud Arbery Day in the city of Atlanta.
Arbery would have celebrated his 29th birthday on May 8.
Before serving as official starter of the race, organized by Atlanta Track Club, his mother addressed the runners and walkers lined up alongside Centennial Olympic Park.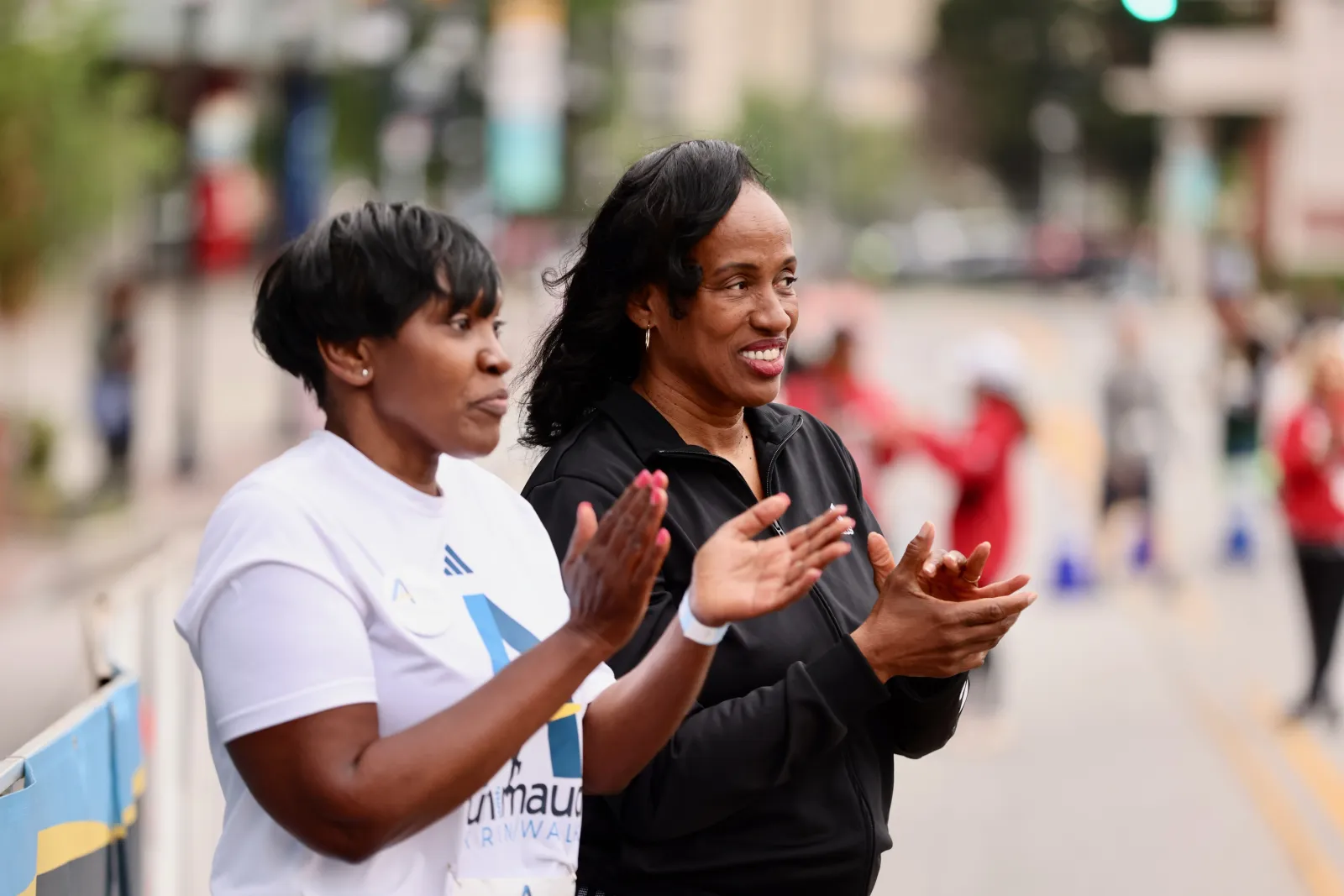 "I want to begin with a thankful heart," Wanda Cooper-Jones said before sending the participants off. "My heart is so full because each of you, whether in person or on-line, decided to run today to continue the legacy of Ahmaud Arbery. Life is short. Getting up at 4 a.m. to run makes it seem a whole lot better. Thank you for running with Maud."
Joining Cooper-Jones on the starter's platform was retired heptathlete Jackie Joyner-Kersee, who earned one of her six Olympic medals right here in Atlanta in the 1996 Games and recently narrated the adidas series "Running While Black," which began with Arbery's story.
"It's great watching everyone run," she said cheering on the four waves of participants as they got underway. "They're running for not only a great cause, but also for awareness. They're pulling people together. I'm glad to be a part of it," she said.
With Cooper-Jones and Joyner-Kersee holding the break tape, 36-year-old Jared Bell of Atlanta became the first winner of the Run with Maud 5K, in 16:14. After hugs and congratulations from both, he talked about the honor he felt in simply being a part of the day.
"I run late at night and I run crazy hours, so Ahmaud's story truly resonates with me because I'm always thinking about safety, being my color," he said. He called his victory "really special."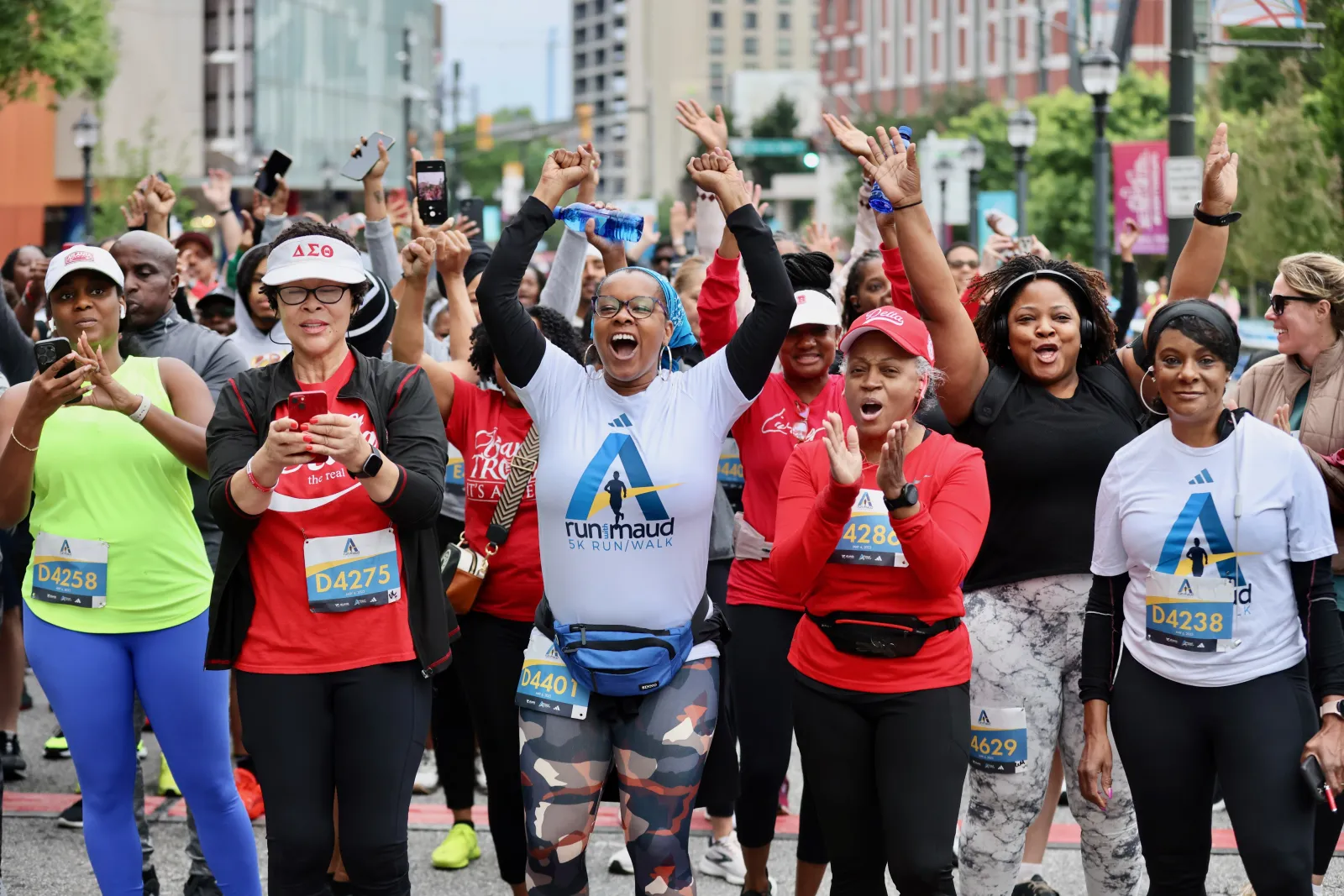 Breaking the tape for the woman was Jordan Woodson, 32, of Doraville, in 20:21.
Virtual runners participated in Canada, the United Kingdom, Australia, New Zealand, Singapore, the Netherlands, Portugal, Spain and Switzerland.
As the hundreds of runners and walkers - many wearing commemorative "Run with Maud" T-shirts - came across the Atlanta finish line, they were greeted by Cooper-Jones and Joyner-Kersee before entering Centennial Olympic Park for their post-race celebration, gathering for group photos and recapping their morning.
The scene was not lost on Rich Kenah, CEO of Atlanta Track Club.
"Up until 2020, Atlanta Track Club saw its mission as getting people healthier through running and walking," said Kenah. "But I had always thought of the physical aspect. Since 2020, culminating in this event, I think the Club and the Atlanta running community now understands that running and walking are as much about mental health as they are about physical health. I think today is a manifestation of that, and I think this running community is leading the rest of the world in understanding that running and walking are a means to an end, not an end in themselves."
Photos by Kevin Morris