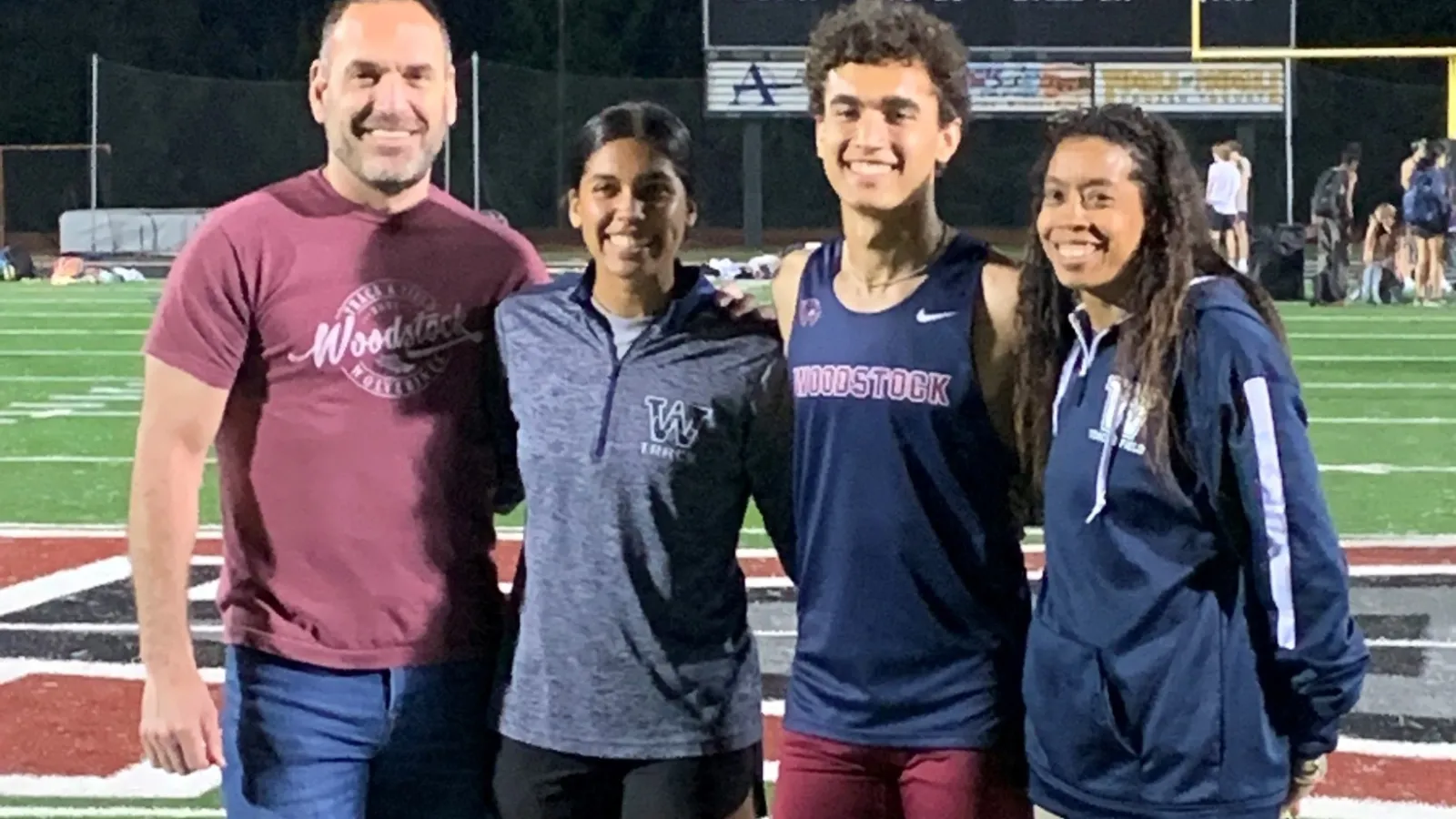 When Speed Runs in the Family
When elite athletes get married, it's natural for people to assume that their kids will inherit their talent and follow in their footsteps.
Brad Sumner figures that when he and wife, Tosha, were newlyweds, they probably even joked about it as well. "Then when you have kids, you kind of follow their interests," he said.
But while Brad and Tosha encouraged daughter Brynne and son Will to plot their own courses, both were eventually drawn to running, making the Sumners of Canton, Georgia, arguably the First Family of the 800 Meters.
Tosha, now 51, and Brad, 52, both Villanova All-Americans, competed at the 1996 U.S. Olympic Trials in Atlanta. Tosha placed seventh in the women's 800-meter final and Brad was seventh in the men's 800 semis. Brynne, who became one of the top high school runners in Georgia, and Will, a national high school record-holder, now compete in college.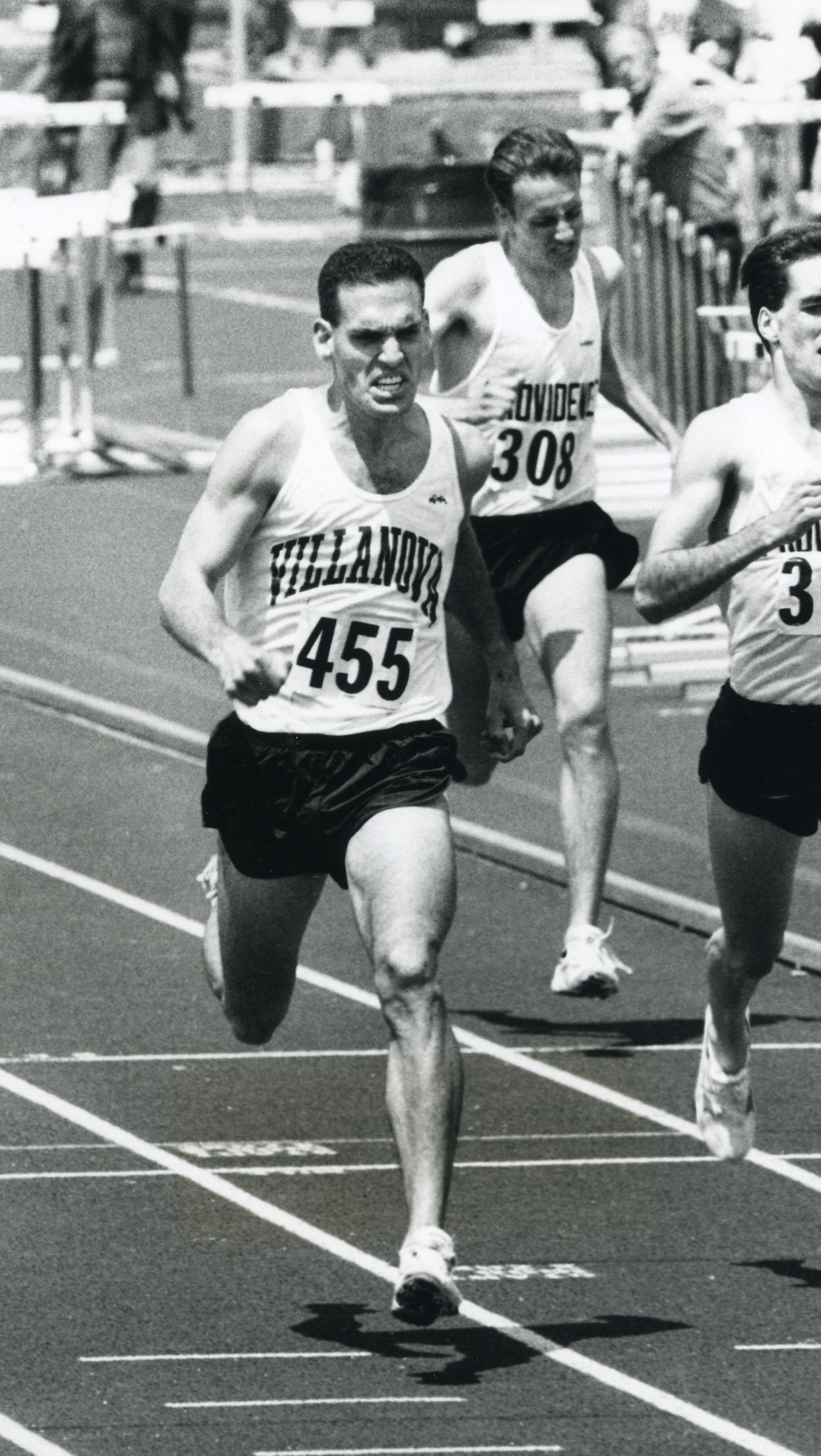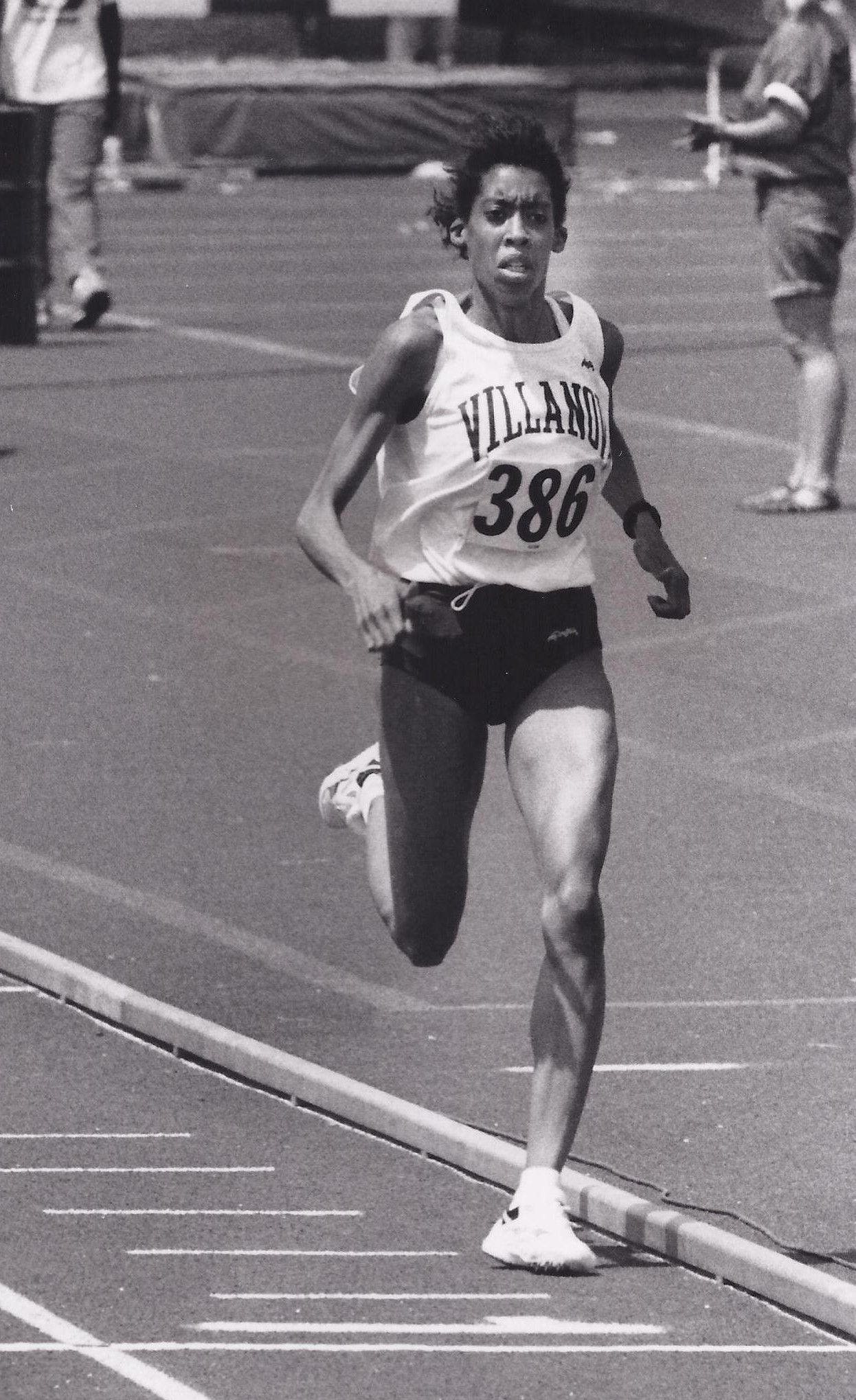 "Brad and I never forced running on them," said Tosha. "We always wanted them to find it on their own. When your kids are gifted at something and they find that out by themselves, I think that makes it all the more special."

But while both children have broad interests - Brynne loves to cook, with cinnamon rolls among her specialties, and Will bikes and plays the piano - dinner-table conversations often revolve around track.

"Especially last year," said Tosha, "because that was our life."

Tosha, whose maiden name is Woodward, grew up in Fairport, New York, outside Rochester, which is Brad's hometown. They met in high school, seeing each other at track meets, but didn't start dating until after graduation. Brad headed to Villanova and Tosha took a gap year before starting at Rutgers.

In high school, Tosha was a hurdler, first at 100 meters and then 400; in college, she moved up to the 800 meters. But she had yet one more move: In the middle of her sophomore year she transferred to Villanova, where Brad was thriving. For the Wildcats, Tosha was an indoor NCAA champion, running the 800-meter leg on the distance medley relay in 1995, and winning eight Big East titles.

She ran her PR of 2:00.46 in the semifinals of the 1996 U.S. Olympic Trials. "Obviously, I would have loved to have made the team, but I know I ran the best race that I could that day and I don't have any regrets," Tosha said.

She officially retired after one race in 1999. "It is still hard to be a professional athlete, but back then to be an 800 runner it was really, really, really hard because there was no money," Tosha said. "I had a sponsor, but only got shoes, clothing and some travel money, and that was it. I was working full-time and training and it kind of got old after a while."

Brad played football and baseball in high school, going out for indoor track only because he needed a winter sport. His coaches realized he had more potential in track than in baseball, so he switched spring sports and became a standout prep runner for McQuaid Jesuit.


During a storied career at Villanova from 1989 to 1993, Brad won NCAA, Penn Relays, Big East and IC4A titles and was part of the team that captured the 1990 indoor NCAA championship in the 4x800 relay. Outdoors, he was a three-time NCAA finalist at 800 meters, placing fourth twice.


After college, Brad finished fourth at the USATF Outdoor Championships in the 800 in 1994 and fifth in 1995, the same year he ran 3:59.11 at the Penn Relays to add his name to Villanova's list of sub-4:00 milers.


He also competed on the European circuit and at the 1995 World Indoor Championships, but was forced to retire in 1997. "I was dealing with all kinds of injuries and health issues from trying to overtrain, and getting sick," Brad said. "My last meet I couldn't even cool down afterward; I was in so much pain."


The couple moved South in 1997, attracted by the weather. Brad is a software developer, while Tosha retired from a career in human resources and is now coaching, working for a financial consultant and a loan broker and writing young adult books in which her female characters are runners.


While the elder Sumners still hold most of the track records in their family, the next generation has grabbed the baton.


Brynne, 21, is a middle-distance runner competing for Clemson University after transferring from Villanova. But she started out as a gymnast, reaching Level 9 before switching to track after seventh grade, when a lingering back injury and mental block issues on some skills, she said, "were making me fall out of love with the sport."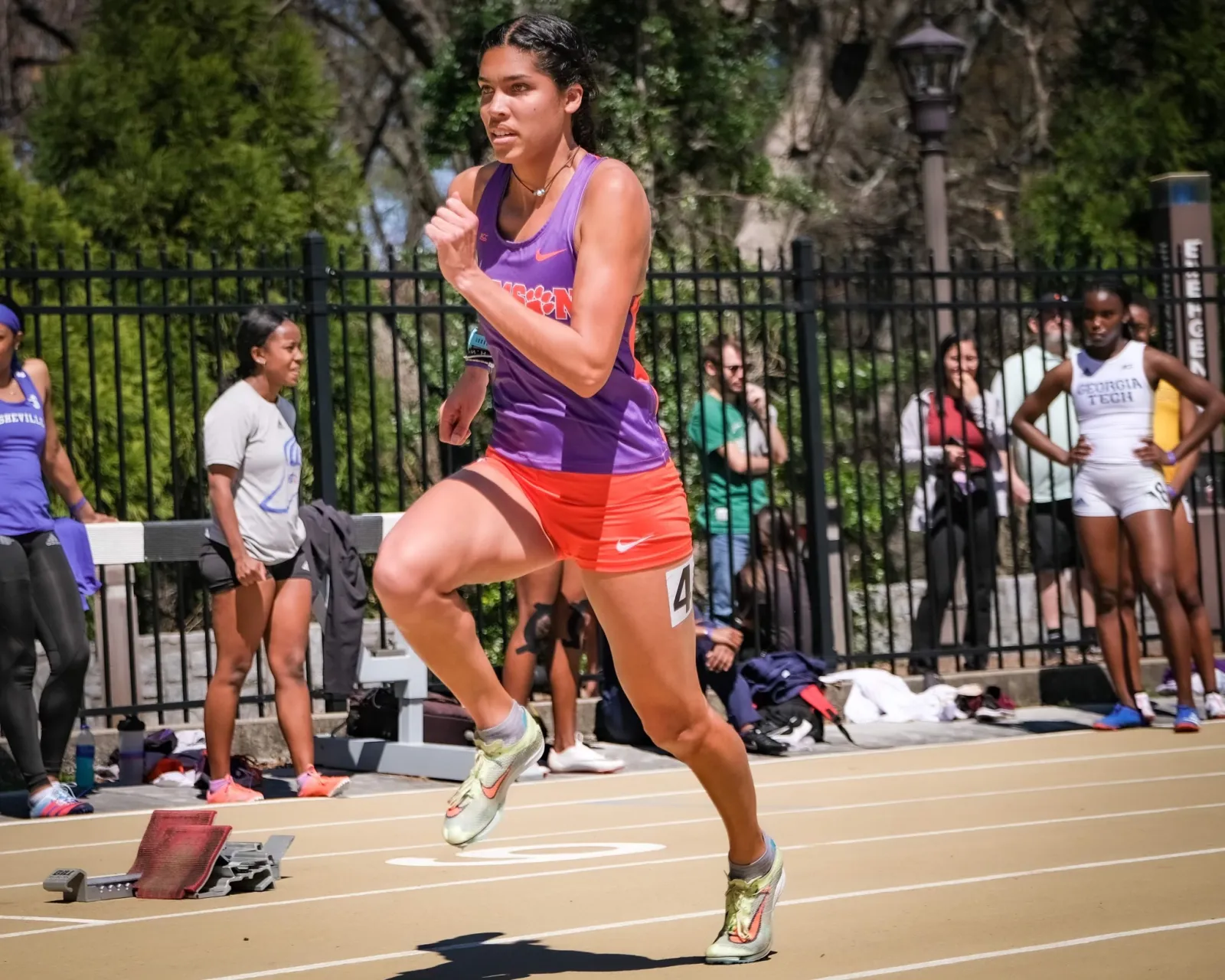 She joined her little brother in some track meets and discovered a new passion. "My parents definitely did not push me into running at all," Brynne said. "Obviously they were excited when I did want to run. They knew it's good to find the sport a little later so you don't get burnt out."

Brynne was named to Atlanta Track Club's Powerade All-Metro High School Track & Field team in the 800 meters and 1600 meters as well as in cross country while running for Woodstock High School, where she was a state champion in all three. She has also run the Atlanta Journal-Constitution Peachtree Road Race.

In her senior year of high school, Brynne was invited to compete at the 2019 adidas Boost Boston Games, which included a high school road mile among its world-class events. "I think that was probably the coolest experience that I've ever had," she said. "Being treated as a professional athlete for the weekend was super neat and something I'll never forget. That's one of things I'm most proud of — just putting myself in a position to be able to be invited to a meet like that."

Brynne's parents didn't push her to enroll at Villanova, but she had heard their stories and knew its rich tradition, especially in the middle distances. Although she attained All-Big East honors, Brynne was homesick for most of her 2.5 years in Pennsylvania and wasn't fond of the cold weather.

Transferring to Clemson, she found a better fit. A biology major with a minor in sustainability, Brynne has three years of track eligibility remaining, due in part to injuries, and may attend graduate school.

"She really seems to have found her stride," said Brad.

Meanwhile Will, who turns 19 in October, is a freshman at the University of Georgia who holds U.S. indoor high school records at 500 meters and, more significantly, 600 meters - a mark his father once held, setting it in 1989.

"Having parents who were both runners, I feel like running's kind of that thing I was made for," said Will, who won two gold medals on relays at the U20 World Championships in August. "There are other things that go into it. Definitely hard work pays off and just doing the right thing outside of running, like taking care of yourself."


At this point, said his father, Will is no longer known in the track world as "Brad Sumner's son."


"It's the other way around," Brad said. "They're like, 'Oh, you're Will's dad.' He's starting to run my lifetime bests in high school, so he's at another level."


As a kid, Will played "every sport with a ball," joked Brad. He dabbled in youth track for a couple of years, and the Sumners joined Atlanta Track Club on a family membership. Will shifted to mountain biking before eventually coming back to running.

In 2022, he was the 400-meter national leader and state champion for Woodstock, setting state records in the 400 and 800. Will also followed his sister onto Atlanta Track Club's Powerade All-Metro High School team in the 400 and 800 and was the Georgia Boys Track & Field Player of the Year for the 2022.

"As a coach now, I definitely appreciate the genetic factor that has gone into making my children successful," said Tosha, who coaches at Life University and Woodstock High School, which won the boys' 7A state title at 4x800 meters this year with Will on the team. "We've been married 27 years and I never would have thought that our kids would develop into the caliber of runner that they have.

While their parents didn't push them into track, they have been persistent in another respect.

"They're always pushing me to have fun and not to take it too seriously," Brynne said. "If I don't PR, it's really OK. At the end of the day, it's supposed to be something I enjoy and not a job."

They've imparted the same philosophy to Will.

"In every sport I played running was always my strong suit," he said. "I was always fast, so after I finished running youth track, I thought I'd come back to it in high school and give it another shot because my sister was winning all these state titles and we have the same genetics, so why can't I do that?"


Yet while his mother said Will was motivated, he wasn't driven. "Will didn't become Will as a runner until Covid hit," Tosha said. With most activities shut down, they asked Dominic Demeritte, an indoor world champion at 200 meters from the Bahamas, to help him with his speed.


"He taught Will how to get out in the race, how to be aggressive, explosion, power, all those sprinter things that Brad and I could not teach him," Tosha said.


They drew from their own experience, however, to enter Will in indoor meets, which is uncommon in Georgia. Last winter, Will broke two records that hadn't been touched for 10 years. In Virginia, he ran a blistering final 100 meters to set the 500-meter mark of 1:01.25, which is tied for the fastest time in the world last season.


He then slashed 2 seconds off the 600-meter high school record, clocking 1:15.58 in Chicago as his father and uncle videotaped the race and his sister and mother FaceTimed. "We were both screaming and jumping up and down," Brynne said.


"The 600 was one of the most perfectly executed races I've ever seen at the high school level," said Brad. "It was just a jaw-dropping moment."


Will said it was a surreal experience to share the achievement with his dad. "That was definitely one of the highlights of my life," he said.


In June, Will ran against a field that included professional runners in Nashville, winning his race with a PR of 1:46.53 - the third-fastest 800 ever by a high school runner, but still two-tenths shy of his father's personal best from 1993.


Will said missing the family record "keeps me grounded to a degree and it keeps me hungry as well to keep improving. I also would have kind of felt bad if I broke my dad's lifetime PR when I was in high school."


One of the few setbacks in a stellar year came in June during the U20 national championships in Eugene, Oregon. It was the selection meet for the U20 World Championships and Will was the favorite in the 800. But he didn't feel well leading into the meet. He tested negative for Covid-19, but no one knew what was wrong.


Will wound up placing last, with a time of 2:02.39. "He will joke that he ran slower than the girls," said Tosha.


When they got home, Will found out he had the flu and strep throat. But there was a silver lining. USATF, the sport's governing body, asked if he would be accepting his spot in the relay pool for the U20 Worlds in Cali, Colombia. The Sumners hadn't known that was even an option, and if Will had not run he wouldn't have been considered for the team. Despite the short time frame, Will was determined to get back in shape.


At Worlds, he ran both heats and finals of the mixed 4x400 and men's 4x400 relays, even anchoring the latter relay, to take home two golds.


"This year it was just insane to see how far he's come," said Brynne.


Will said that eventually running in the Olympics has been in the back of his mind since he started high school. "Obviously, I wasn't really good back then," he said. "My parents always helped me kind of see the bigger picture and not really rush things. But it wasn't until probably this year where I'm like, 'I don't think it's a far-fetched dream anymore.'"


Brad said his son is a student of the sport who watches film of former champions and appreciates the history. At Atlanta Track Club's Wingfoot Night of Champions meet, Will was asked which lane he wanted for the 800. He chose the same lane in which David Rudisha set his world record.

"He just has this quiet confidence," said Brad. "He'd tell me, 'I'm going to go run it like this or do this,' and in the back of my mind, I'm like 'You're crazy.' After a while, you start to kind of believe. Tosha will say she doesn't doubt anything he wants to do."

Will, who calls Tosha "Coach Mom," is grateful for the way his parents have let his running career evolve. "They didn't hire a private coach right away to make me some superstar runner," he said. "They intentionally left some things on the table so I could continue to develop into college. That has really helped, and if I have kids one day who want to be athletes, I think their approach they have with me is the right way to go."

This article originally appeared in the October 2022 issue of Wingfoot Magazine.


Photos: Nick Zincone, John Zincone, MarathonFoto, Courtesy of Villanova Athletics, Marta Gorczynska for World Athletics