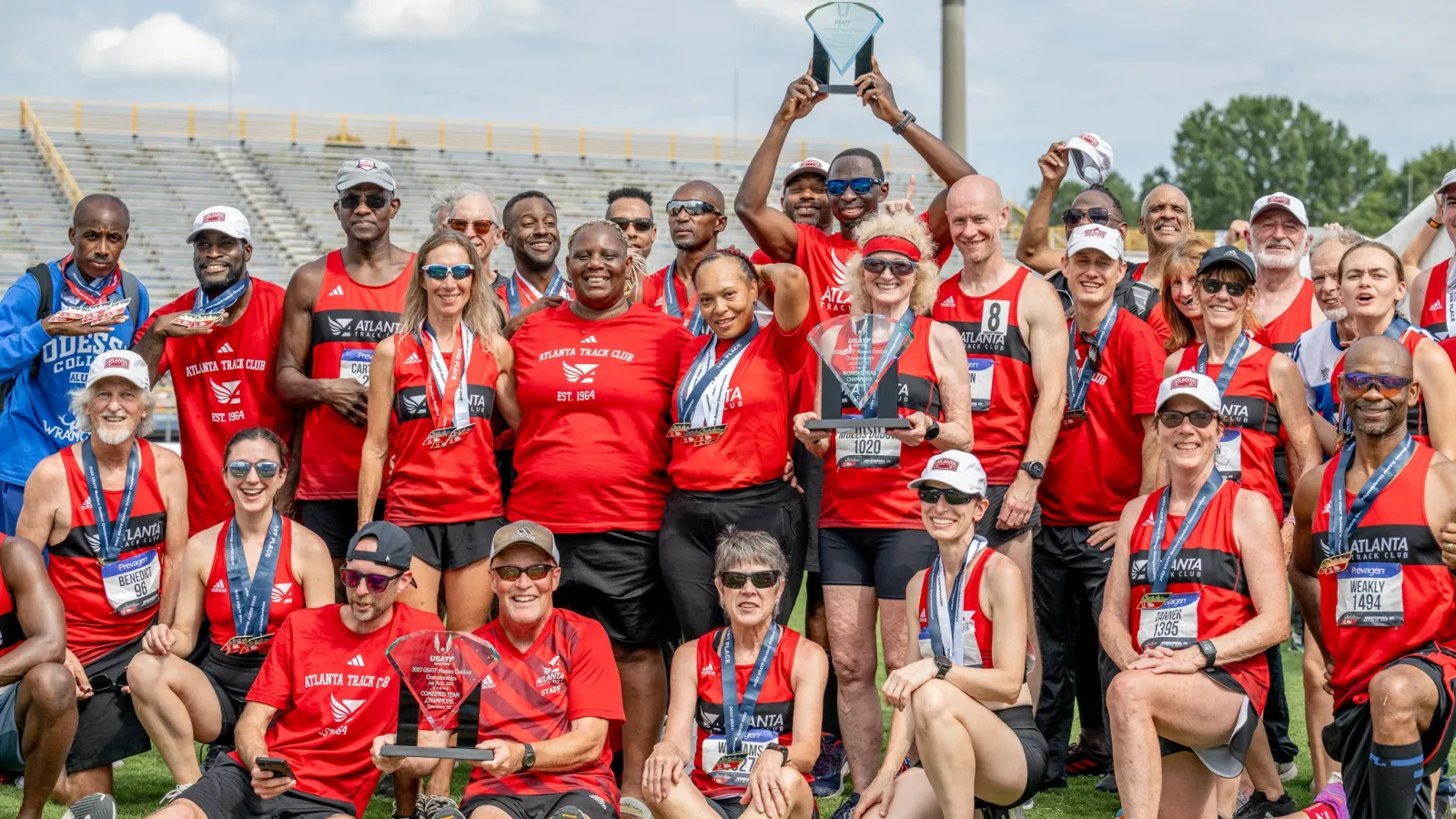 The Track Club That Never Sleeps
It's no surprise that the weeks leading up to the Atlanta Journal-Constitution Peachtree Road Race are among Atlanta Track Club's busiest of the year. With about 50,000 runners, walkers and wheelchair athletes all lining up at the start line on the Fourth of July in the Club's marquee event, there's plenty of work to be done.
Historically, the Club's pace has slowed for the rest of the month. The new reality, however, is that once July 5 rolls around the Club is just getting started. Take this year, for instance: perhaps the most action-packed - and most successful - month of July in the Club's history, for everyone from Kilometer Kids to the Masters Team.
Wingfoot Running Camp Expands
Shortly after Atlanta Track Club's office finished unloading its trucks of Peachtree equipment, a group of staff members joined high school and middle school students in setting off for two weeks of overnight cross country camp at the University of Alabama-Huntsville.
The camp, which resumed in 2022 after a two-year hiatus, has proved to be so popular that Atlanta Track Club offered two separate weeks this year for the first time, instead of just one.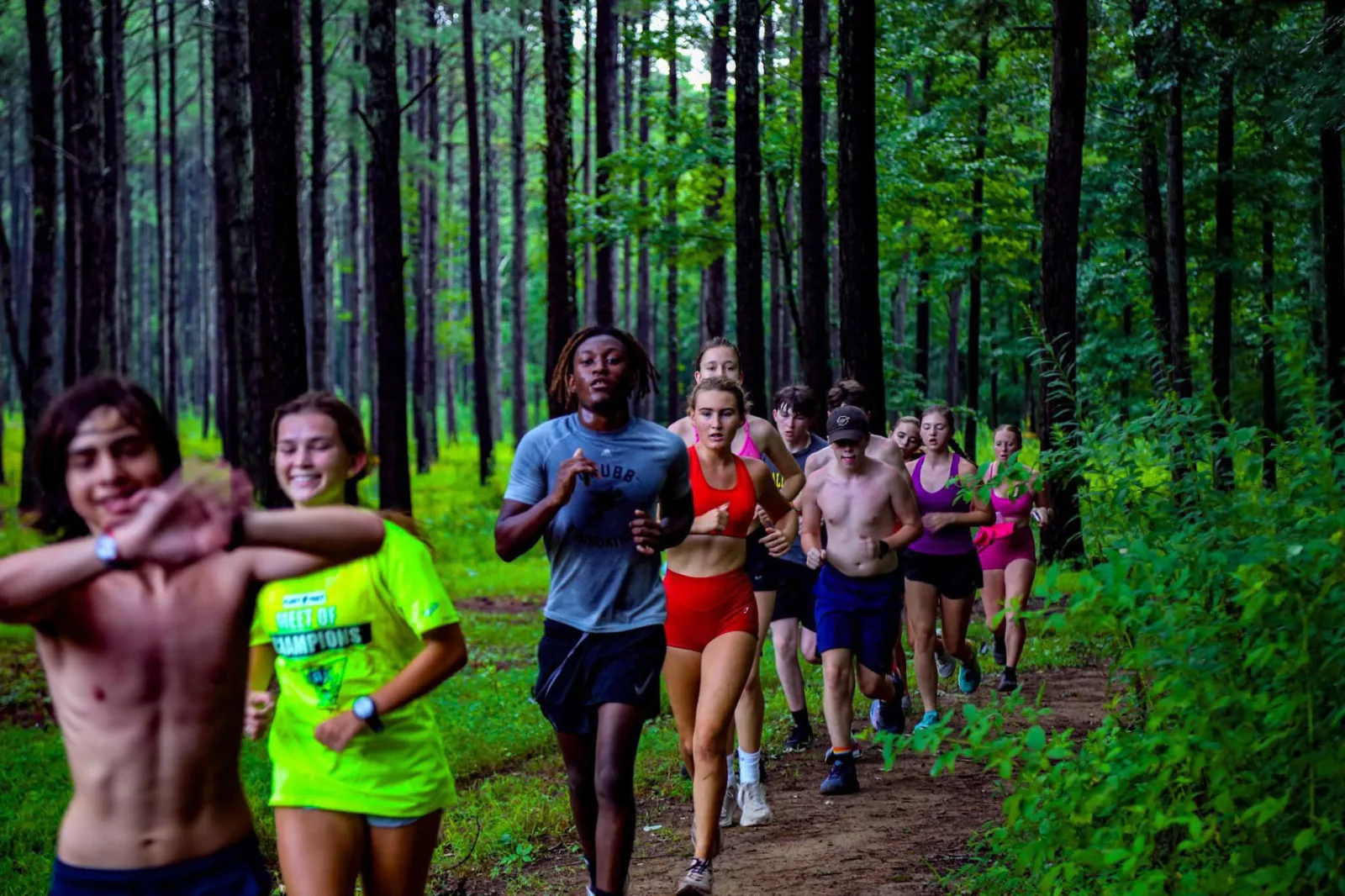 Each week, campers started their mornings in the dorms and dining halls before heading out for their long runs at various Alabama state parks and trails. Later in the day, they participated in workouts, such as pacing contests and speed work. The young athletes engaged with guest speakers such as four-time NCAA Champion Katelyn Tuohy and members of the Atlanta Track Club Elite Team and sat in on educational breakout sessions where they learned valuable skills for their health and wellness.
At night, the celebration of each day kicked off with recreational activities, including a talent show, volleyball tournament, scavenger hunt and game show - new, fun opportunities for the runners to show off their competitive natures.
Registration for the 2024 camp is available here.
Youth Team Member Shines at Junior Olympics
Less than a year after picking up the sport, Atlanta Track Club Youth Team member Christina Kaigler finished seventh in July's USATF National Junior Olympic Track & Field Championships. The seventh-grader at Globe Academy was highlighted in last week's Wingfoot feature here, which looks at her fast rise and goals for the future.
Westside BeltLine Race Sells Out
About 2,000 runners and walkers from all over Georgia gathered outside of Lee & White in the West End of Atlanta before racing in the sold-out Westside BeltLine 5K-8K. The weather was all they could have hoped for on a July morning - partly cloudy skies, decently low humidity and temperatures in the 70s and 80s for most of the event.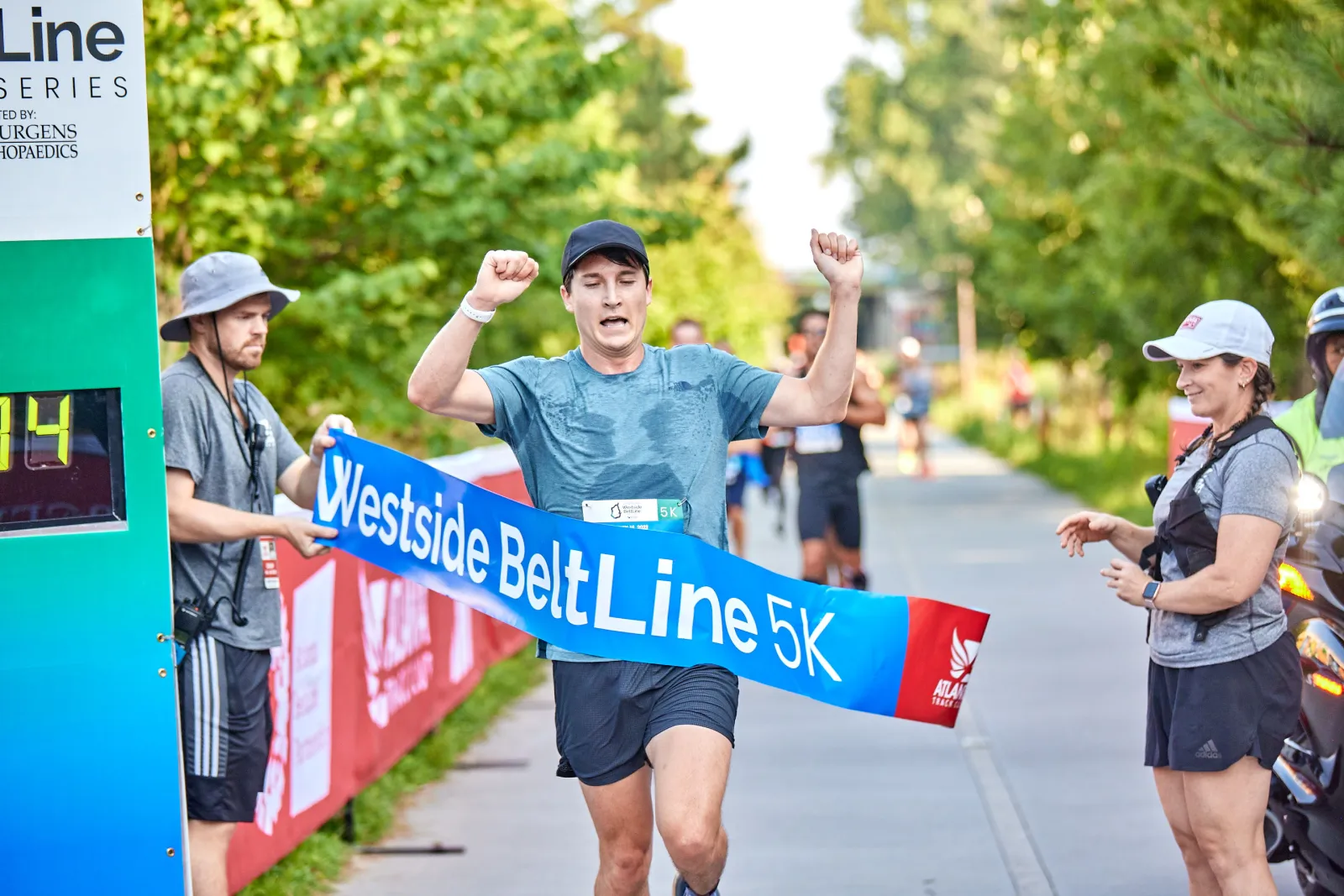 Connor Keisling, winner of the men's division of the 5K who broke the tape with a time of 17:53, said he will remember the race for the rest of his life. From the pre-race celebrations to post-race activities such as a Pound Class and free Monday Night Brewing beer, the race atmosphere made him feel excited and welcomed, he said.
Keisling, from Decatur, said: "Parking was a breeze, I think the route was chosen well along the BeltLine, the 5K route had minimal hills and the date was just enough time after Peachtree to recover and go back to racing."
The Westside BeltLine 5K-8K is the second part of the "Race the Loop" series on the Atlanta BeltLine. The last stop in the series, the Eastside BeltLine 3K-10K, takes place on December 9. Registration is open here.
Masters Team Triumphs
The busy month continued with the Club's Masters Team bringing home Overall Team and Women's Team titles from the USATF Masters Outdoor Championships in Greensboro, North Carolina.
Atlanta Track Club won the overall title by scoring 903 points to 742 for runner-up Potomac Valley Track Club, while the Women's Team scored 499 to 307 for Greater Philadelphia TC.
"I saw so much heart and determination at this particular meet because we wanted to win this for each other," said Cassandra Henriques-Harris, team captain for jumps and field events. "We had a few people injured or unable to compete, but we all knew what we had to do, and everyone pulled together and even started trying new events to earn more points."
Kilometer Kids Program Sets a Record
As parents started buying school supplies and teachers were creating lesson plans, Atlanta Track Club was gearing up for the fall season of Kilometer Kids - the Club's largest free youth running program, for kids in kindergarten through Grade 5.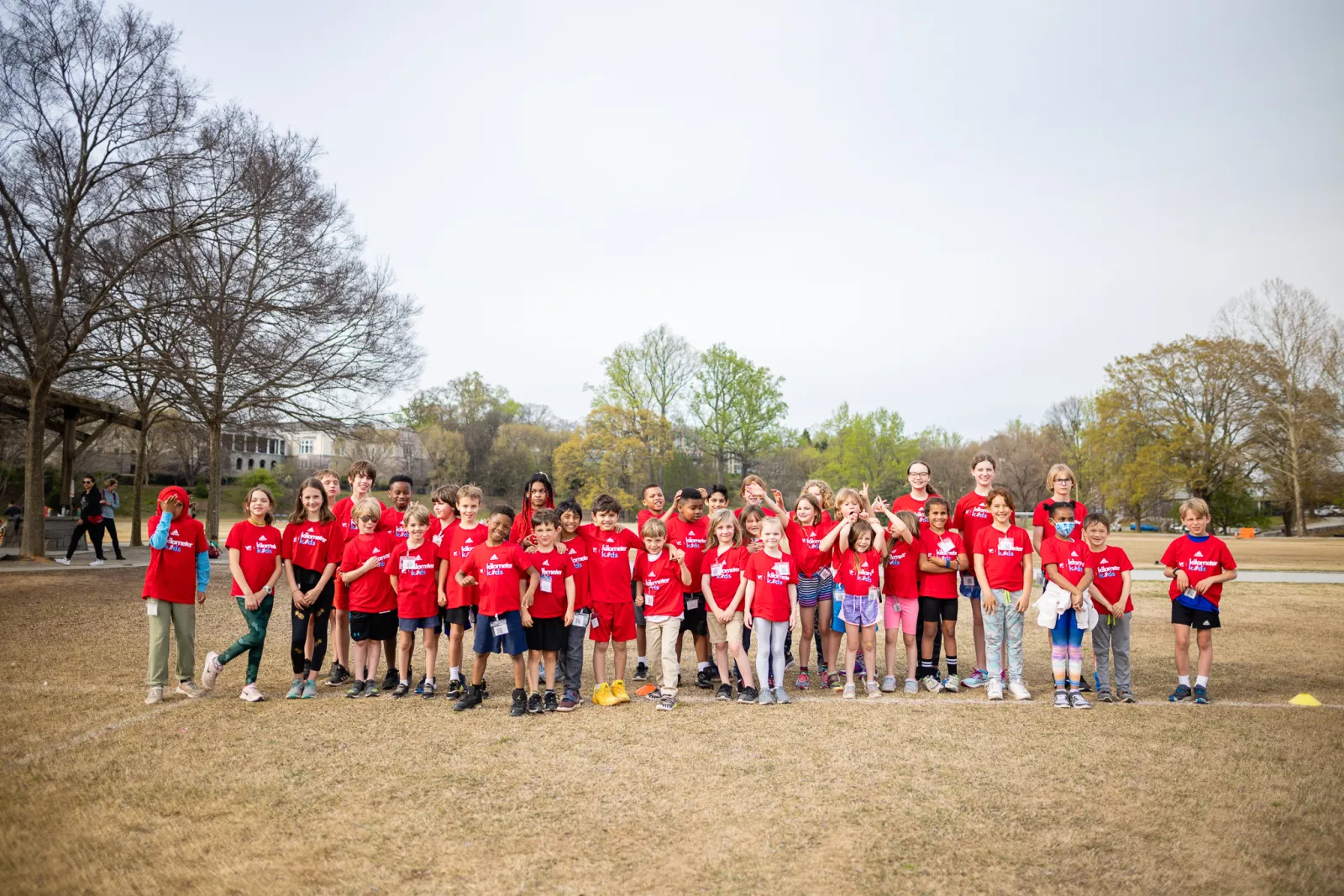 Registration for this fall's Kilometer Kids season opened on July 17, with a record number of schools creating their own teams and increasing interest in public sites. At the end of last fall, 48 sites - including elementary schools and other public sites around Atlanta -- hosted teams and contributed to about 2,500 total kids learning about the benefits of exercise and physical/mental wellness.
So far this year, 65 sites have signed up and more than 2,750 kids are expected to be involved, the most ever. Of those teams, over 25 are entering their first Kilometer Kid season. - including, for the first time, a team well outside of Metro Atlanta, in Athens.
"No matter where you live, I believe everyone deserves to have opportunities for access to physical activity, especially in a team-oriented environment," said Madison Hafitz, senior program manager of Kilometer Kids. "I look forward to continuing to forge new relationships with the schools and communities to bring Kilometer Kids to them, as I think there is always more to learn about how we can better serve more kids and communities with our programming."