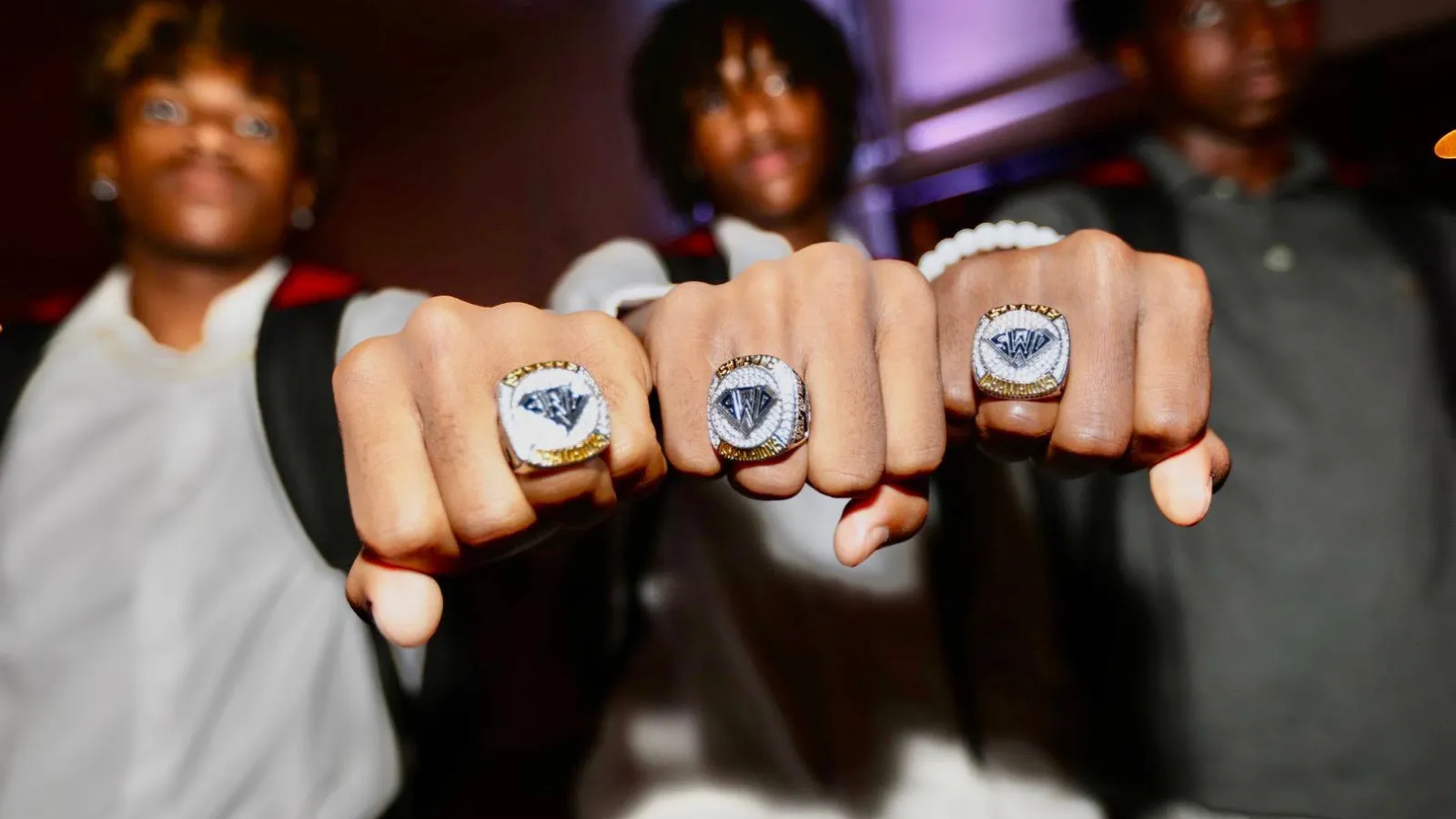 Four Athletes Receive Top Honors at All-Metro Banquet
On the evening of June 7th, 2023, four athletes were honored as the top high school track and field competitors in the Atlanta-area at the All-Metro Track and Field Ceremony. The athletes - all state champions and including two new state record holders, were part of this year's All- Metro team named annually by Atlanta Track Club.
The girls track athlete of the year is 800m runner Isis Symone Grant of Sandy Creek High School. At the Wingfoot Night of Champions on May 25, Grant took more than a second off the state record in the event, running 2:06.08. Her time, the first ever under 2:07 by a Georgia high school runner, was the eighth fastest in the country this year. Grant will compete for Oklahoma State University next year.
The boys track athlete of the year is Westlake sophomore Sidi Njie. Njie's 45.46 400m at the GHSA 7A State Championship took down the old record set just last year. It was also the second fastest time in the nation in 2023.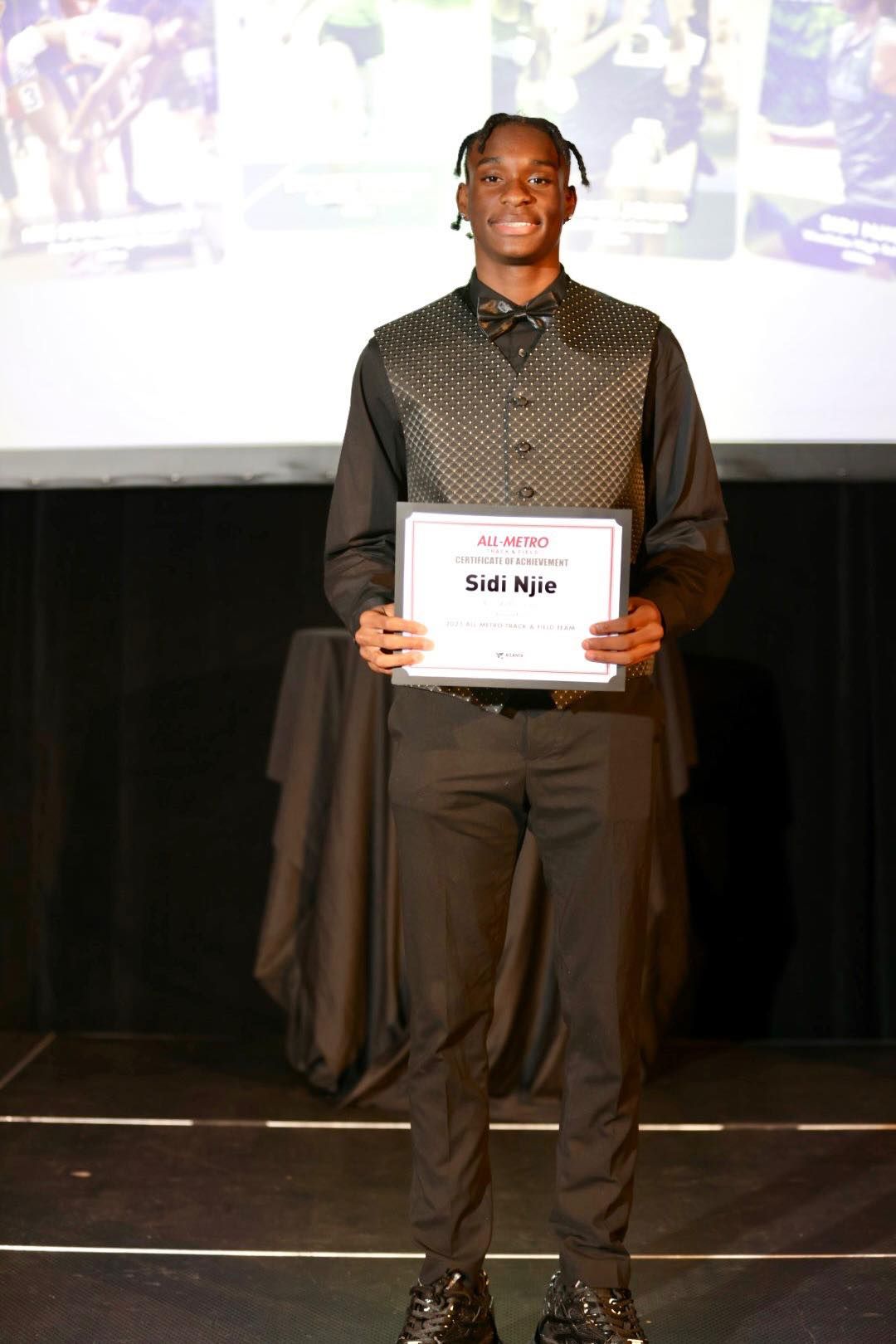 Taking the top honors among girls field athletes is Douglas County High School senior Skylar Soli. Soli was named to the team for both the shot put and the discus and was the 6A State Champion in the discus. She will attend the University of Mississippi in the fall.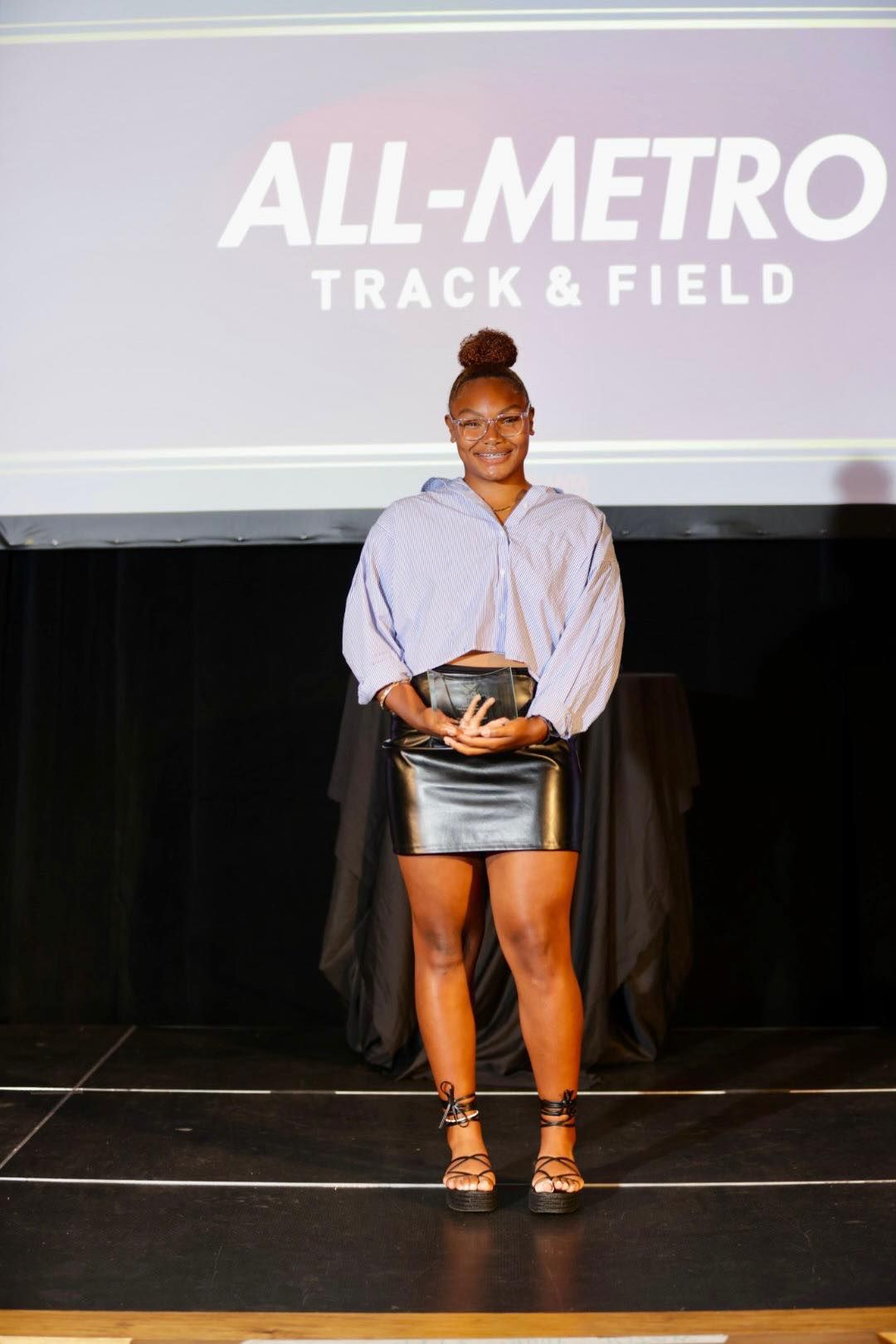 And the boys field athlete of the year is Whitefield Academy senior Brenden Vanderpool. Vanderpool, who holds the Bahamian record in the pole vault, was the 1A State Champion in the event this year. His season best of 16-4.75 was the top mark in Georgia in 2023. Vanderpool will compete for Samford University next season.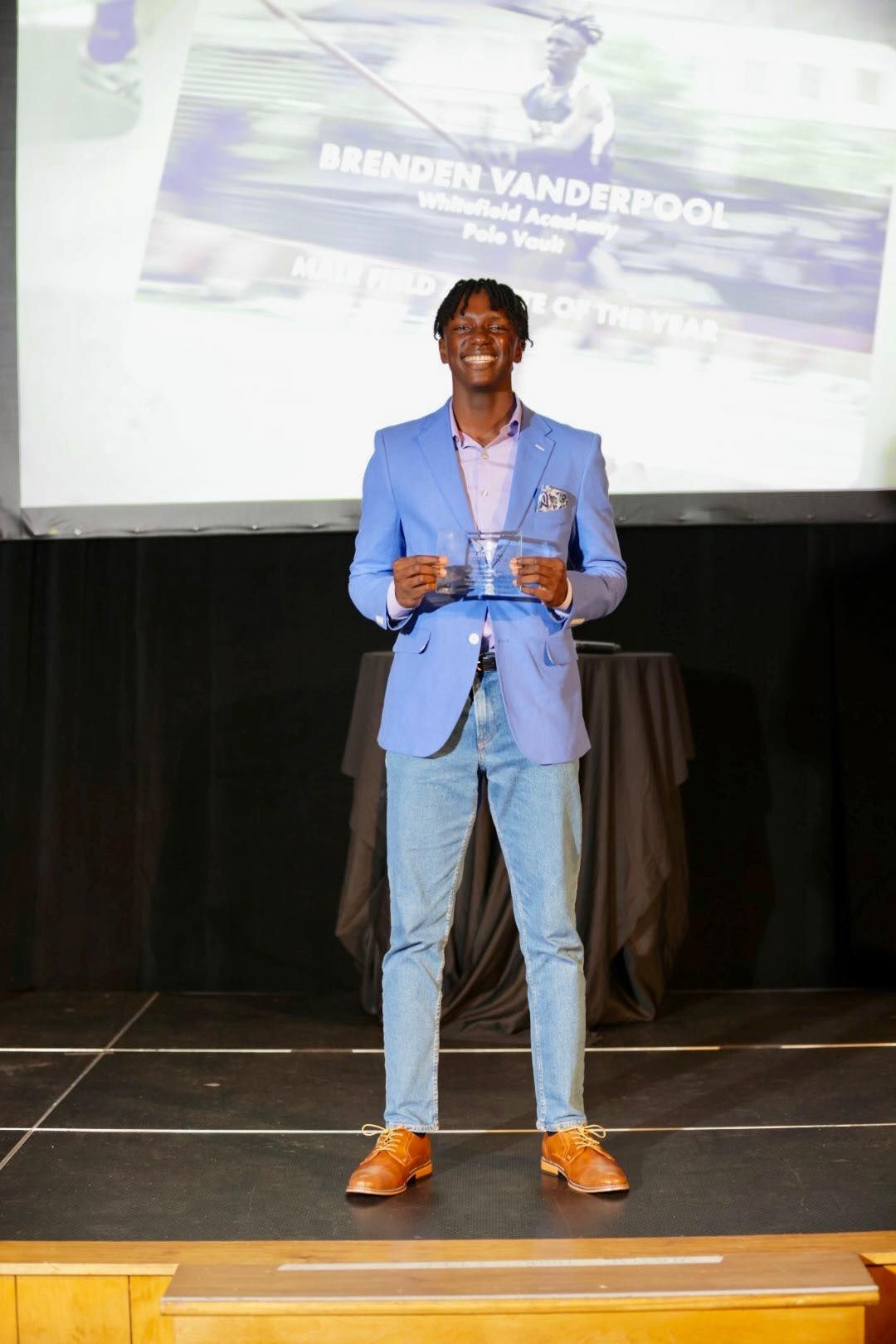 "These four athletes rewrote the Georgia track and field history books this season," said Rich Kenah, CEO of Atlanta Track Club. "We are all fortunate to get to see them compete along with the 84 other incredible runners, jumpers and throwers honored at tonight's All-Metro Track and Field Ceremony."
In partnership with the Atlanta Youth Running Foundation, Atlanta Track Club Foundation awarded two $10,000 scholarships to graduating senior athletes for their contributions in the sport and in the classroom. The winner of the Patty Foell Scholarship is Elizabeth Shaylor, a distance runner from North Cobb Christian. The winner of the Hawthorne Wesley Scholarship is Benjamin Garrison, a sprinter and long jumper from Chapel Hill High School.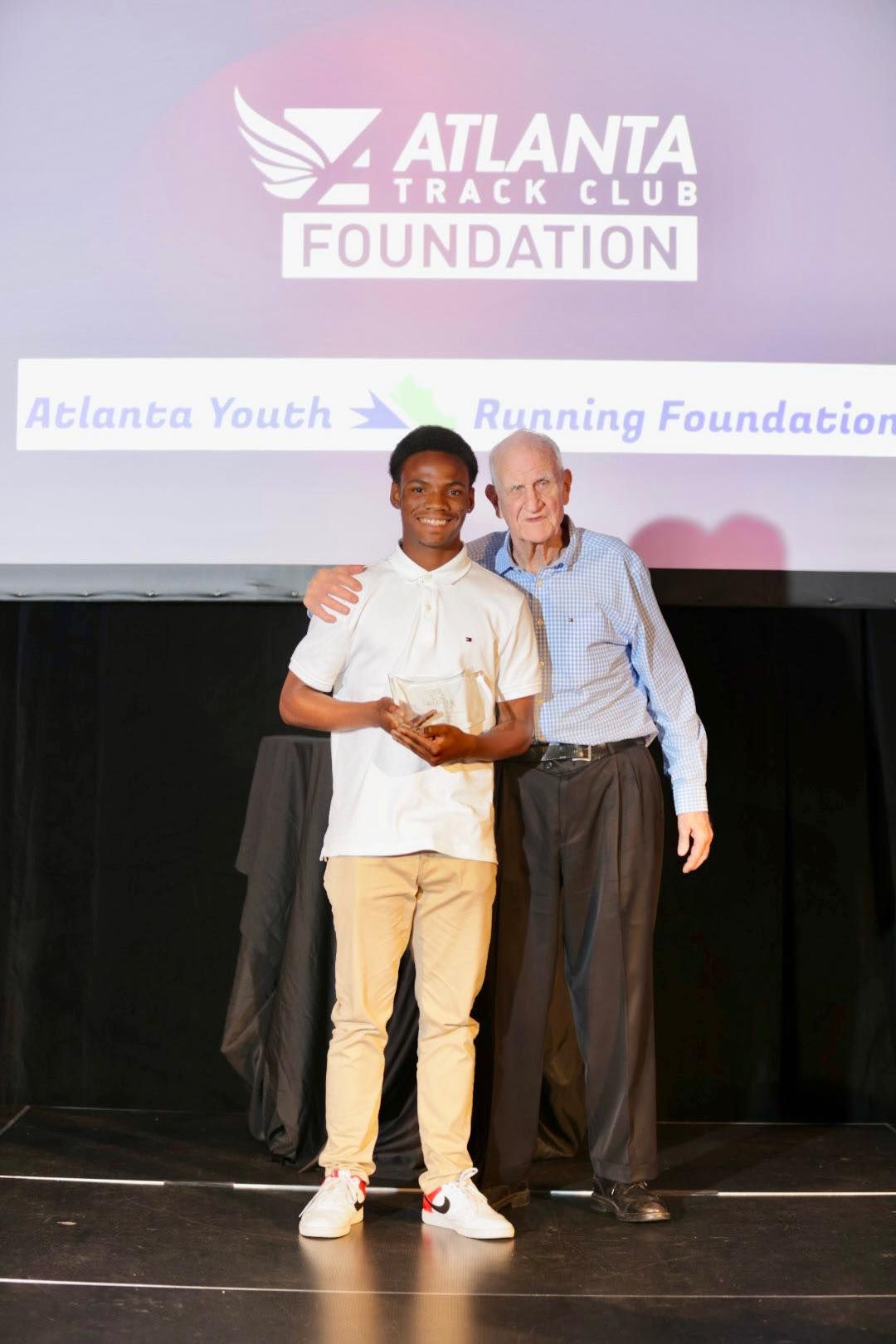 Held annually since 1964, the All-Metro Track and Field and Cross Country ceremonies are Atlanta Track Club's longest running event. A full list of this year's honorees can be found below.

| Boys All-Metro Track & Field Team | | | |
| --- | --- | --- | --- |
| 100m | Maurice Gleaton | Langston Hughes High School | 10 |
| 200m | Maurice Gleaton | Langston Hughes High School | 10 |
| 400m | Sidi Njie | Westlake High School | 10 |
| 800m | Chance Jones | Dacula High School | 12 |
| 1600m | Joe Sapone | Holy Innocents' | 12 |
| 3200m | Tommy Latham | Marist School | 11 |
| 110m Hurdles | Nasia Lee | Dutchtown High School | 12 |
| 300m Hurdles | Isaiah Taylor | Southwest Dekalb High School | 12 |
| 4x100m Relay | | Westlake High School | |
| 4x200m Relay | | Southwest Dekalb High School | |
| 4x400m Relay | | Southwest Dekalb High School | |
| 4x800m Relay | | Carrollton High School | |
| Long Jump | Joseph Alexander | Mill Creek High School | 12 |
| Triple Jump | Nicolas Crosswhite | New Manchester High School | 11 |
| High Jump | Malachi Yehudah | Langston Hughes High School | 11 |
| Pole Vault | Brenden Vanderpool | Whitefield Academy | 12 |
| Shot Put | Phillips Moore | Westminister Schools | 12 |
| Discus | DJ Chester | Eagles Landing Christian Academy | 12 |
| Girls Track & Field Team | | | |
| --- | --- | --- | --- |
| 100m | Sanaa Frederick | Druid Hills High School | 11 |
| 200m | Ryan Davis | Hillgrove High School | 11 |
| 400m | Sydney Harris | Buford High School | 12 |
| 800m | Isis Symone Grant | Sandy Creek High School | 12 |
| 1600m | Caroline Hood | Pace Academy | 11 |
| 3200m | Caroline Hood | Pace Academy | 11 |
| 100m Hurdles | Olivia Powell | Woodward Academy | 12 |
| 300m Hurdles | Jasmine Robinson | North Cobb High School | 9 |
| 4x100m Relay | | Woodward Academy | |
| 4x200m Relay | | Brookwood High School | |
| 4x400m Relay | | Woodward Academy | |
| 4x800m Relay | | Marietta High School | |
| Long Jump | Grace Smith | Westminster Schools | 12 |
| Triple Jump | Alisa Gordon | Alexander High School | 11 |
| High Jump | Danah Nembhard | Dacula High School | 11 |
| Pole Vault | Madison Townsend | Westminster Schools | 10 |
| Shot Put | Skylar Soli | Douglas County High School | 12 |
| Discus | Skylar Soli | Douglas County High School | 12 |
| State Championship Coaches - Boys | | |
| --- | --- | --- |
| 1A | Jordan Snellings | Mount Pisgah Christian School |
| 3A | Connillious Godfrey | Sandy Creek High School |
| 4A | Bob Mullen | Southwest Dekalb |
| 5A | Calvin Gibson | Dutchtown High School |
| 6A | George Frazier | Langston Hughes High School |
| 7A | Jason Cage | Westlake High School |
| State Championship Coaches - Girls | | |
| --- | --- | --- |
| 2A | Milton Campbell & Sierra Dukes | Landmark High School |
| 3A | Connillious Godfrey | Sandy Creek High School |
| 4A | Gary Jones | Westminster Schools |
| 5A | Brad Kinser | Greater Atlanta Christian |
| 6A | Ryan Davis | Woodward Academy |
| 7A | Jason Cage | Westlake High School |