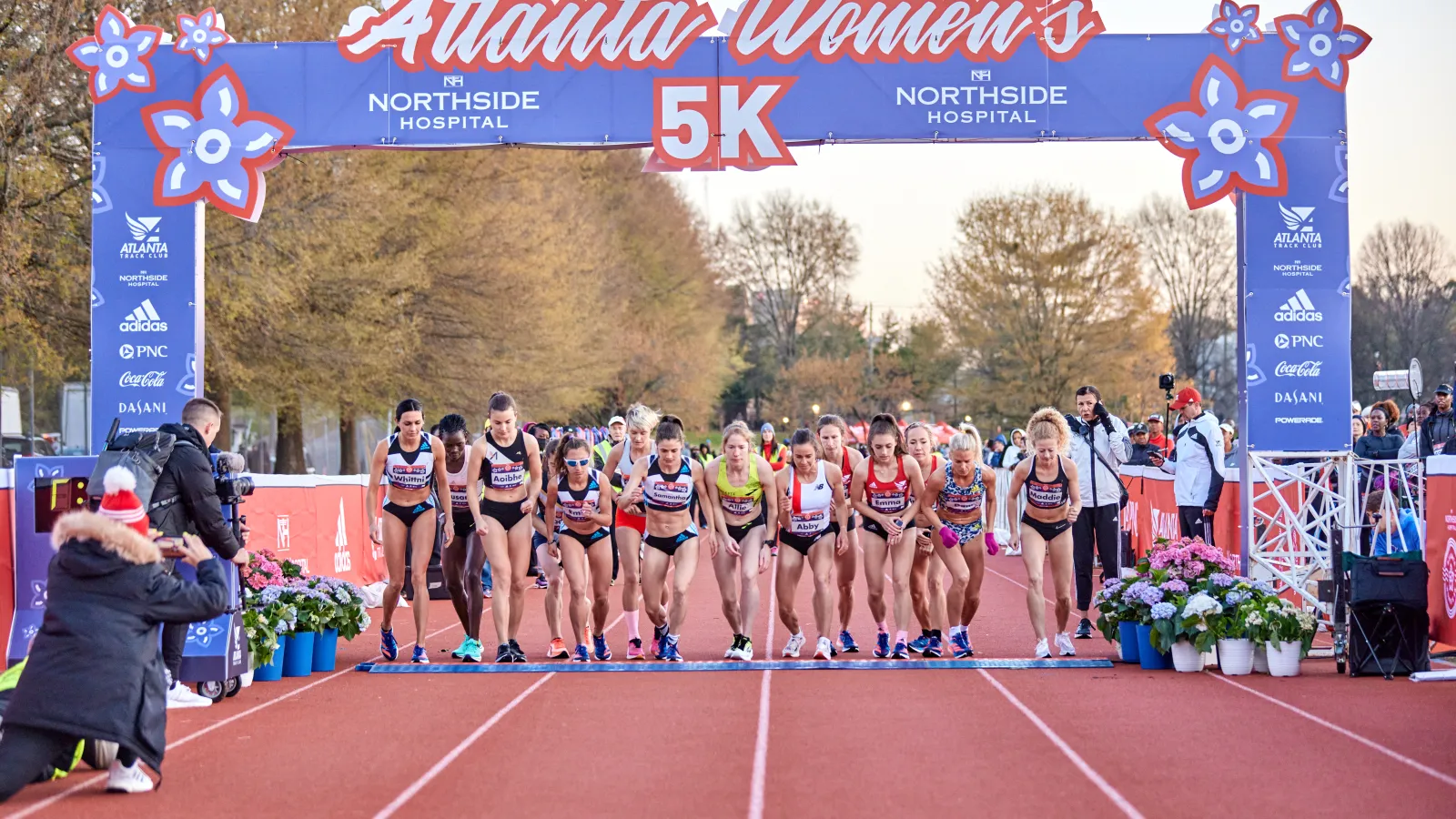 Elite Field Announced for Northside Hospital Atlanta Women's 5K
ATLANTA - MARCH 17, 2023 - Anna Camp Bennet, the 2021 NCAA 1500m indoor champion will make her 5K road debut at the Northside Hospital Atlanta Women's 5K next Saturday. Bennett will face stiff competition in her first attempt at the distance. Also in the field will be Marielle Hall, a 2019 World Championship qualifier in the 10,000m and Annie Rodenfels, the three-time NCAA Division III Champion who ran 15:08 indoors last year.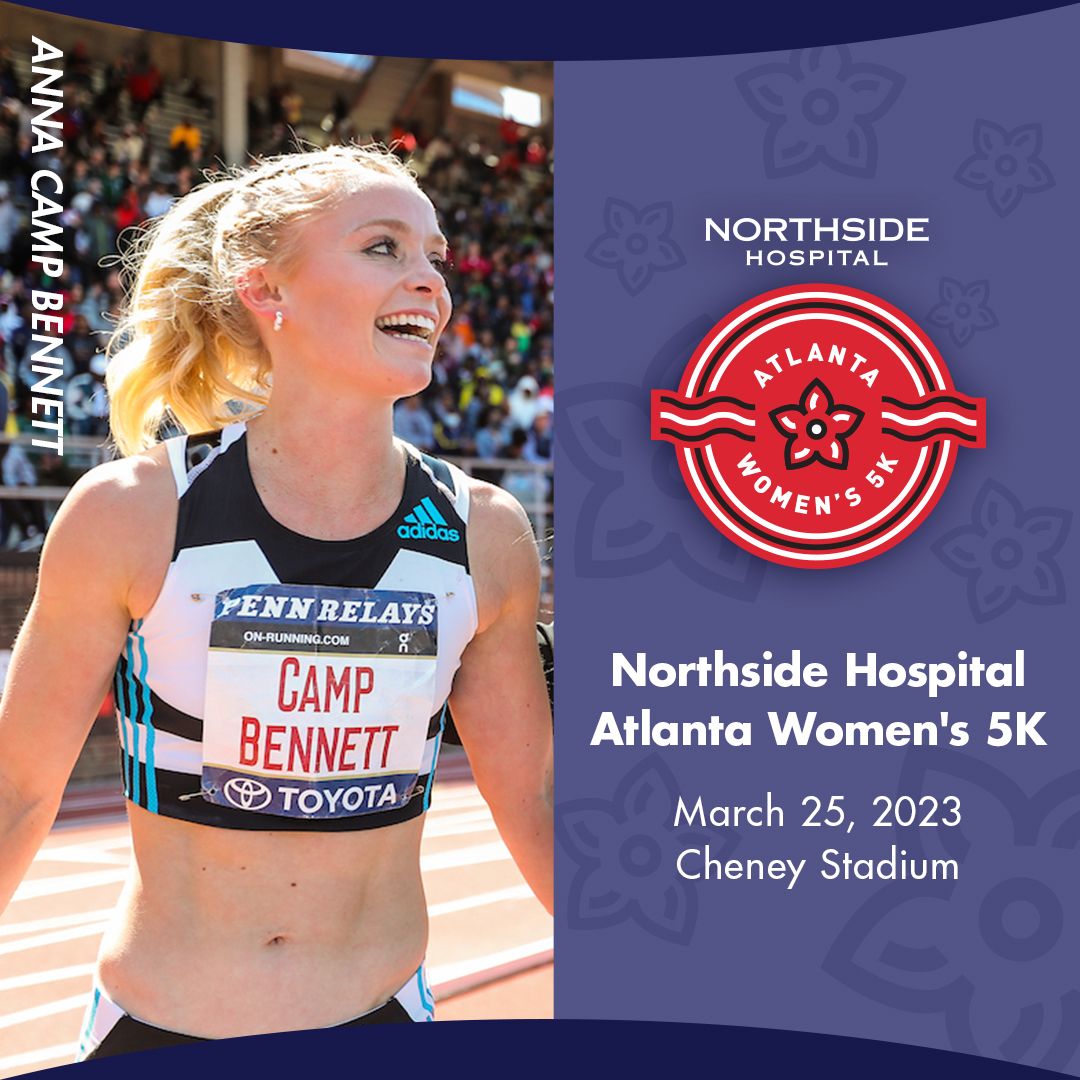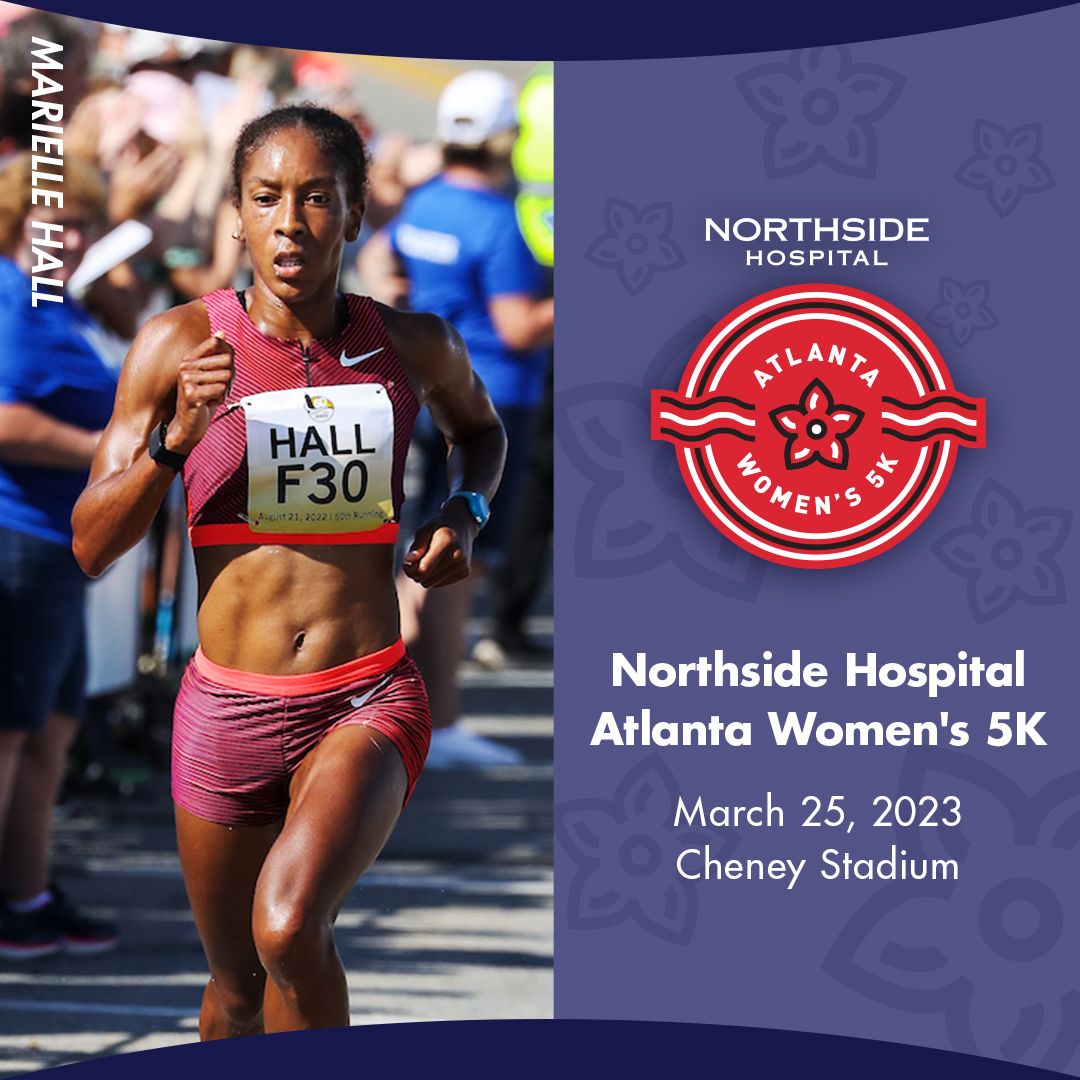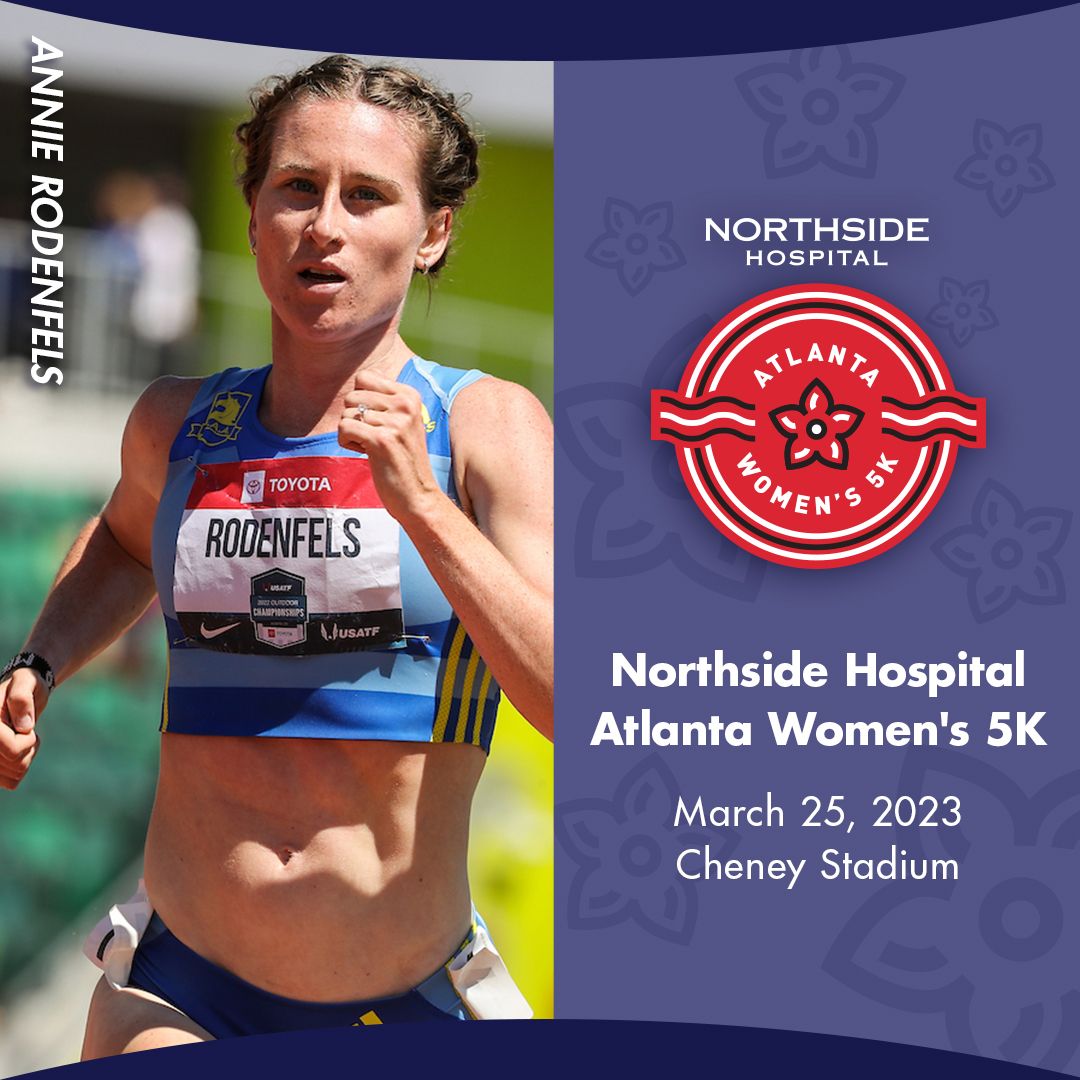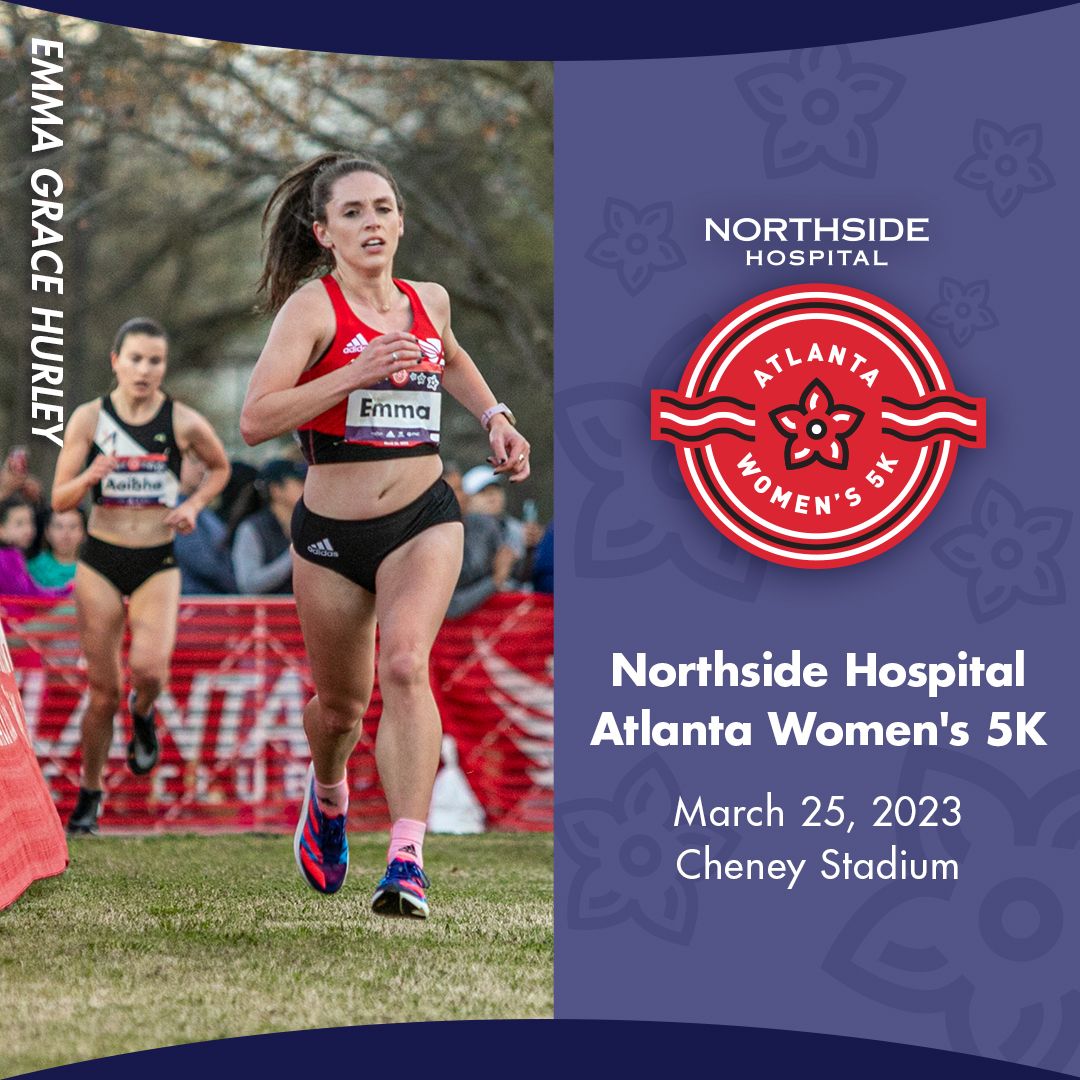 The hometown favorite will be Atlanta Track Club Elite's Emma Grace Hurley, a 2016 graduate of Fellowship Christian School. Earlier this month, Hurley placed second at the USATF 15 km Championships in Florida. The full elite field can be found below.

The elite race at the Northside Hospital Atlanta Women's 5K will be held prior to the community race. Athletes will compete on a criterium-style, spectator-friendly course. The race will be streamed live on Atlanta Track Club's Instagram page (@atlantatrackclub).

"The Northside Hospital Atlanta Women's 5K is a great opportunity for the elite athletes and the fans," said Rich Kenah, Atlanta Track Club's CEO. "Participants in the community race get to line the streets and cheer on some of the best distance runners in the country and then have those same runners cheer them on as they complete their race moments later."

Last year's inaugural elite race at the event featured a dominant performance by Dom Scott in 15:43. Scott, who is preparing for her marathon debut in London next month won't be returning to defend her title.
The Northside Hospital Atlanta Women's 5K will be held Saturday, March 25 in Atlanta's Summerhill neighborhood. The race starts and ends on the track at Cheney Stadium, the site of the Olympic track & field warmup facility for the 1996 Atlanta Games. Registration is still open for the community event.


2023 Northside Hospital Atlanta Women's 5K Elite Field
| | | | |
| --- | --- | --- | --- |
| Marielle | Hall | 15:02 | USA |
| Annie | Rodenfels | 15:08 | USA |
| Katrina | Coogan | 15:14 | USA |
| Susan | Ejore | 15:18 | KEN |
| Alli | Cash | 15:19 | USA |
| Eleanor | Fulton | 15:19 | USA |
| Ella | Donaghu | 15:24 | USA |
| Bethay | Hasz | 15:25 | USA |
| Emma Grace | Hurley | 15:42 | USA |
| Madeleine | Berkson | 15:56 | USA |
| Joanna | Stephens | 16:52 | USA |
| Molly | Bookmyer | 17:25 | USA |
| Anna | Camp Bennet | DEBUT | USA |