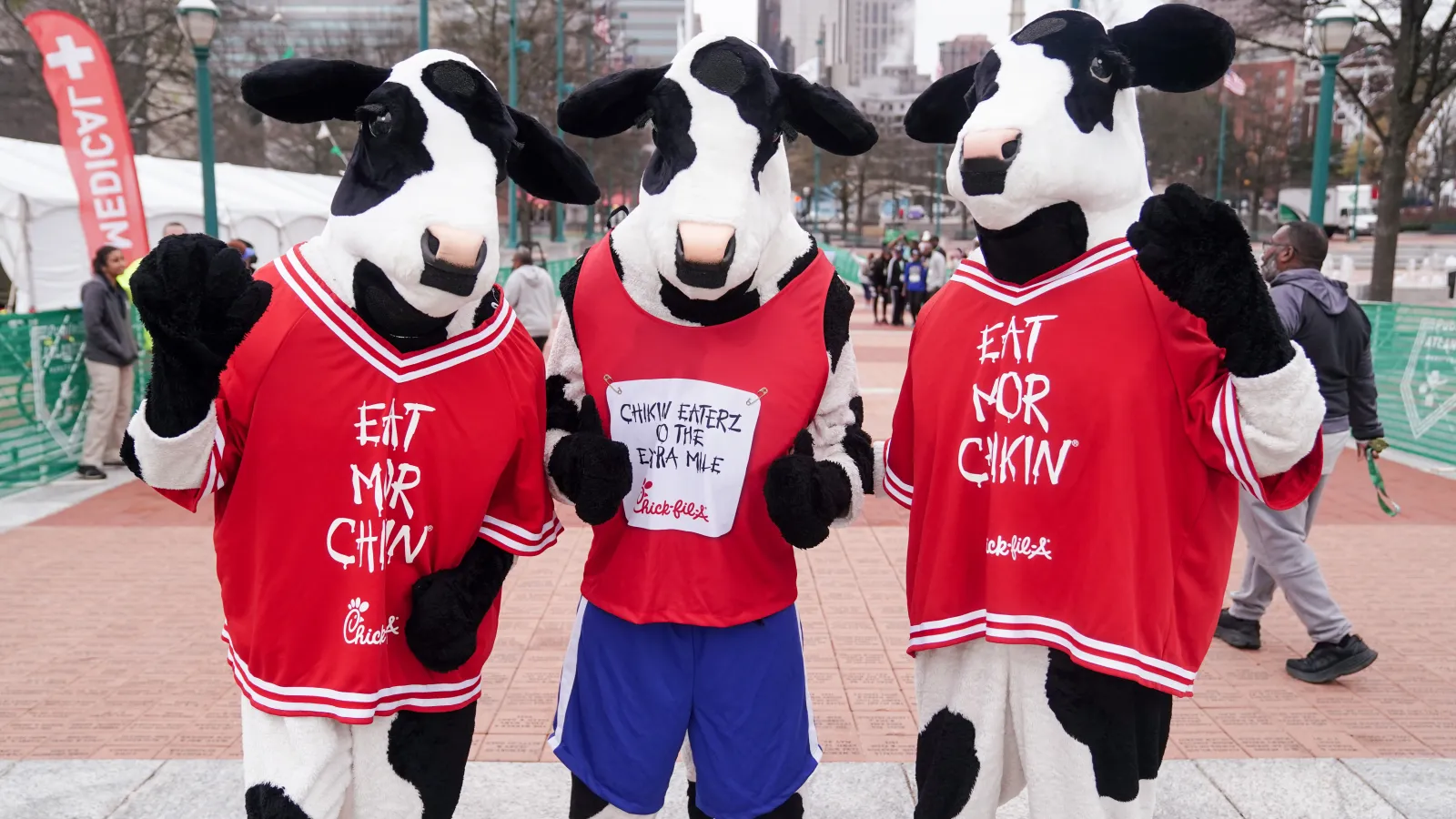 Club News: Atlanta Track Club Announces Partnership with Chick-fil-A Atlanta Restaurants
ATLANTA - March 9, 2023 - Atlanta Track Club is partnering with America's favorite quick service restaurant. The Club announced a multi-year partnership with Atlanta-area Chick-fil-A restaurants today. Chick-fil-A Atlanta restaurants are now a year-round sponsor of the Club's more than 40 events and programs with a focus on the Atlanta Journal-Constitution Peachtree Road Race and its free-to-all Kilometer Kids program, promoting health and fitness in our state's youth.

"Chick-fil-A is a hometown brand that invests in the community in which it serves," said Rich Kenah, Atlanta Track Club's CEO. "Chick-fil-A's generous support of our mission allows Atlanta Track Club to continue to grow the reach of its running and walking initiatives."

Runners and walkers can expect to see Chick-fil-A activations at Atlanta Track Club races and programs throughout the year including the Peachtree Health & Fitness Expo presented by Publix and along the Peachtree course on the Fourth of July. Atlanta-area Chick-fil-A restaurants will also provide catering services for the race's more than 3,000 volunteers. The restaurant plans to offer gift cards, food and exclusive offers to members of Kilometer Kids.

"Atlanta Track Club has made such a positive impact in our community and is a part of many of our loyal guests' lives," said Brad Spratte, local restaurant Operator of Chick-fil-A Tucker Station and Chick-fil-A Northlake Festival. "We're honored to partner with them this year and support their mission to promote health and wellness where we live and serve."

The partnership between Atlanta Track Club and Chick-fil-A Atlanta is effective immediately. Participants in this year's Atlanta Journal-Constitution Peachtree Road Race can expect to find a special offer from Atlanta area restaurants following the race.