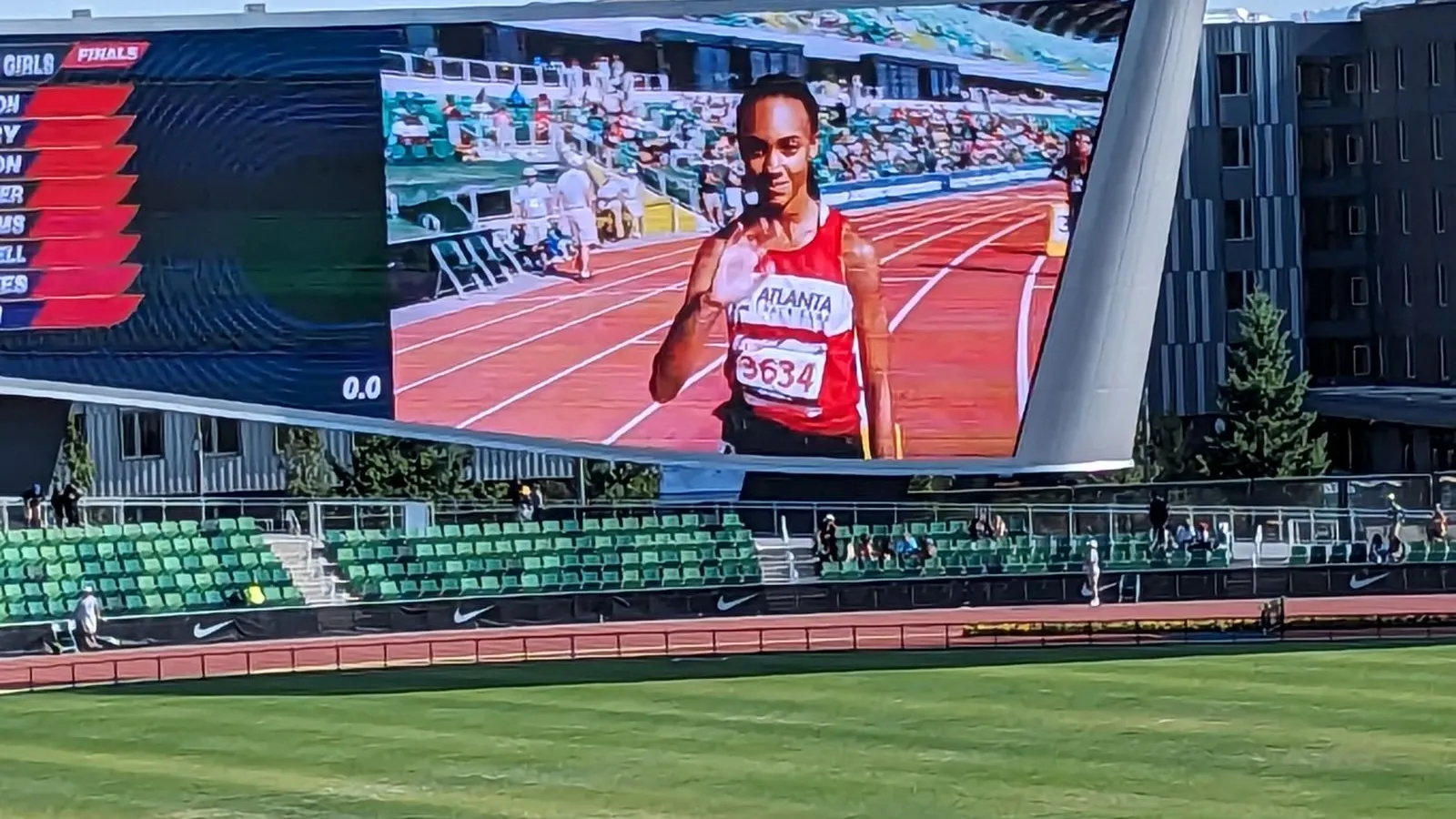 Youth Team's Christina Kaigler Makes Her Mark at Junior Olympics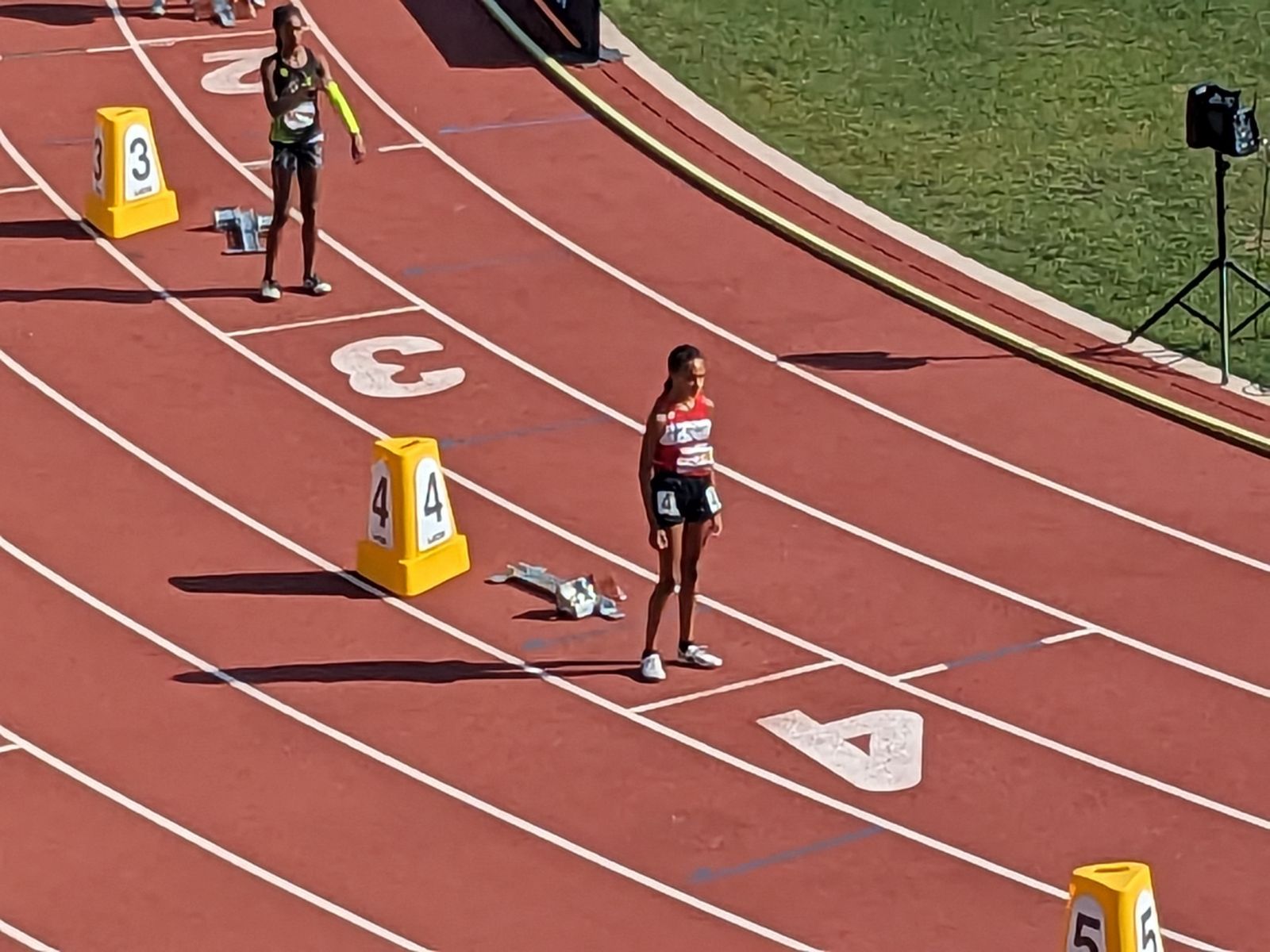 Less than a year after picking up the sport, Christina Kaigler found herself standing in a spot most runners only dream of: lane four of the storied Hayward Field in Eugene, Oregon, getting ready to run in the 400-meter final at the 2023 USATF National Junior Olympic Track & Field Championships.
"I thought it was pretty cool," the 12-year-old said a few weeks after the race, listing off the names of athletes she's watched race there. "Sydney McLaughlin, Athing Mu, Usain Bolt …" Heroes to the young runner.
Christina, a seventh grader at the Globe Academy and a member of Atlanta Track Club's Youth Team, placed seventh in the race, capping a season in which she won regional titles in the 800 meters and 400 meters, placed second in the 200 meters and, most importantly she said, found her sport.
She has her dad to thank for that. George Kaigler ran in high school and picked it back up again when he and his wife moved to the Atlanta area in 2004. He joined Atlanta Track Club and estimates he's run the Atlanta Journal-Constitution Peachtree Road Race about 10 times. It was Kaigler who encouraged Christina to join her school's chapter of Girls on the Run. When she found that she enjoyed that, the next step was signing up for cross country. Christina excelled at cross country, consistently running in the top third of her 80-person team, but Globe Academy doesn't have a track and field team. So, she found Atlanta Track Club's Speed Academy. There, Coach Mike Brown took Christina's natural talent and added in basic track and field strength, conditioning and form.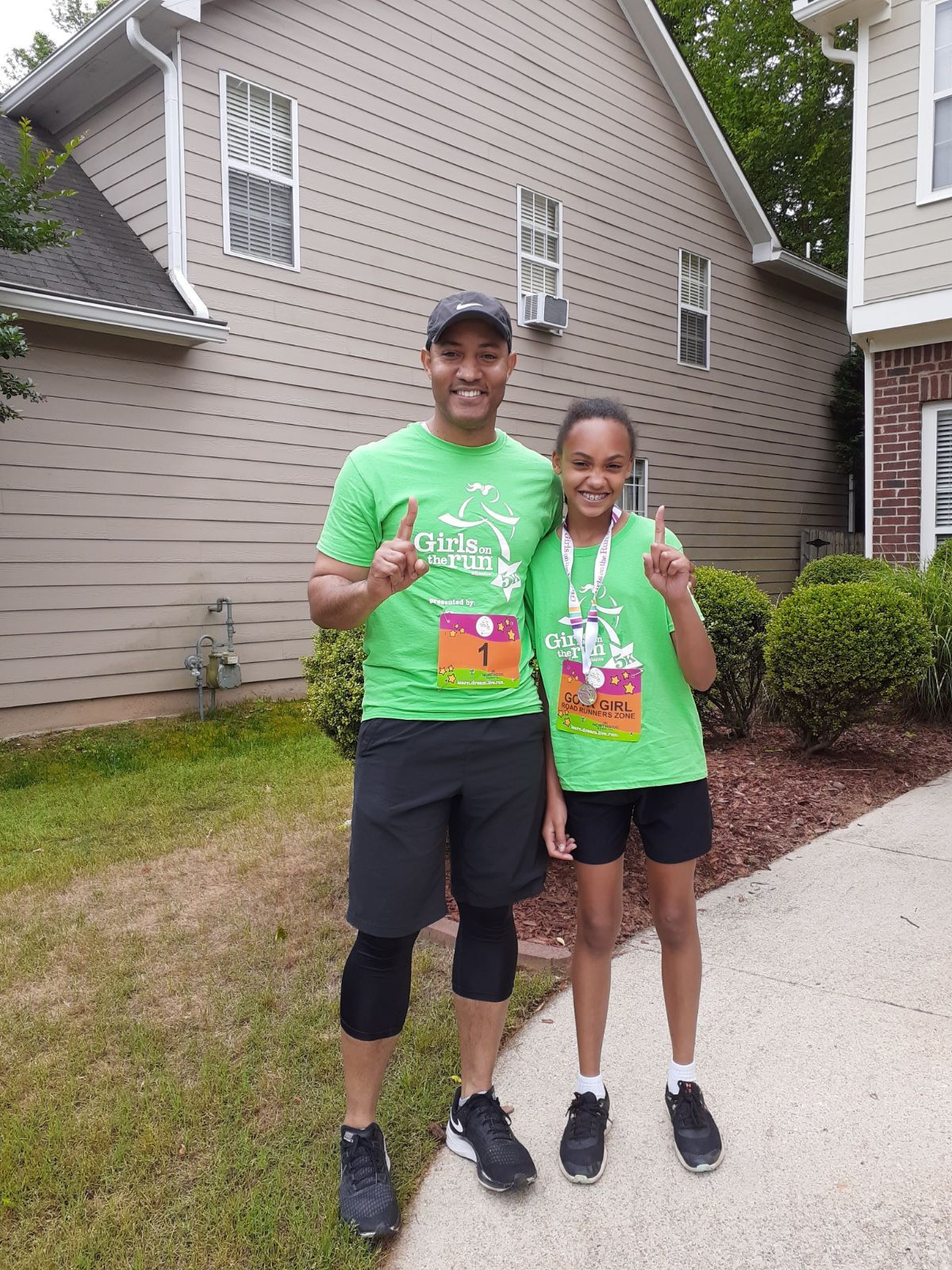 "We could tell she was different," said Brown. "You could see that if we tweaked a couple of things and fixed some mechanical issues, she's got something."
Christina stepped on the track for the first time at the Marietta Middle School Invitational on March 11. She ran 1:05.60 to take ninth in the 400m and 2:53.18 for 21st in the 800m. Brown saw potential in those performances and prescribed a mix of speed work, practice in the blocks, a focus on form and a mantra to instill mental toughness. "He's always telling me to believe in myself," said Christina. "He says 'see it in your mind, believe it in your heart.'"
Two months later, Christina had lowered her 800m time by 14 seconds and was beginning to prepare for the USATF Regional meet, where she would run the 800m, 400m and 200m. By the time the meet arrived on July 6, Christina felt and looked ready. She warmed up to her favorite song, "Girl on Fire" by Alicia Keys, and then proved herself to be just that. She took second in the 200m to another local star, Melanie Doggett, who is the world record holder in the 100m for girls 12 and under. Then, she won the 400m title in 59.02, emphatically breaking 1 minute for the first time.
"I was really happy, but I wanted to get 58," said Christina, who won the race by more than a second.
By the 800m, Christina was feeling confident and it showed. She won the race in 2:28.22, an 11-second personal best.
While her biggest gains came in the 800m, Christina prefers the 400m and said she thinks it's a tougher race. Heading into Eugene, she said she was battling an injury in her lower leg but still followed Brown's advice to "always fight for the win."
After a year of non-stop training, Christina is taking some down time to recover. Outside of running, she likes to draw and enjoys abstract art. She is deciding whether she will run cross country again in the fall or use the time to continue to sharpen her speed and form for track season. Either way, she plans to be working toward her goal of running 56 seconds for the 400m by the end of the 2024 season.
Brown believes it's possible, but he will be coaching her to make incremental gains and, most importantly, to keep having fun so that her time in the sport and her improvements extend far beyond middle school.
"A lot of athletes have natural gifts and abilities," said her father, adding that he is no longer fast enough to run alongside his daughter. "But not all athletes are willing to put in the work, and she is dedicated to her craft. I think that's the main reason she has had so much success over the past year."