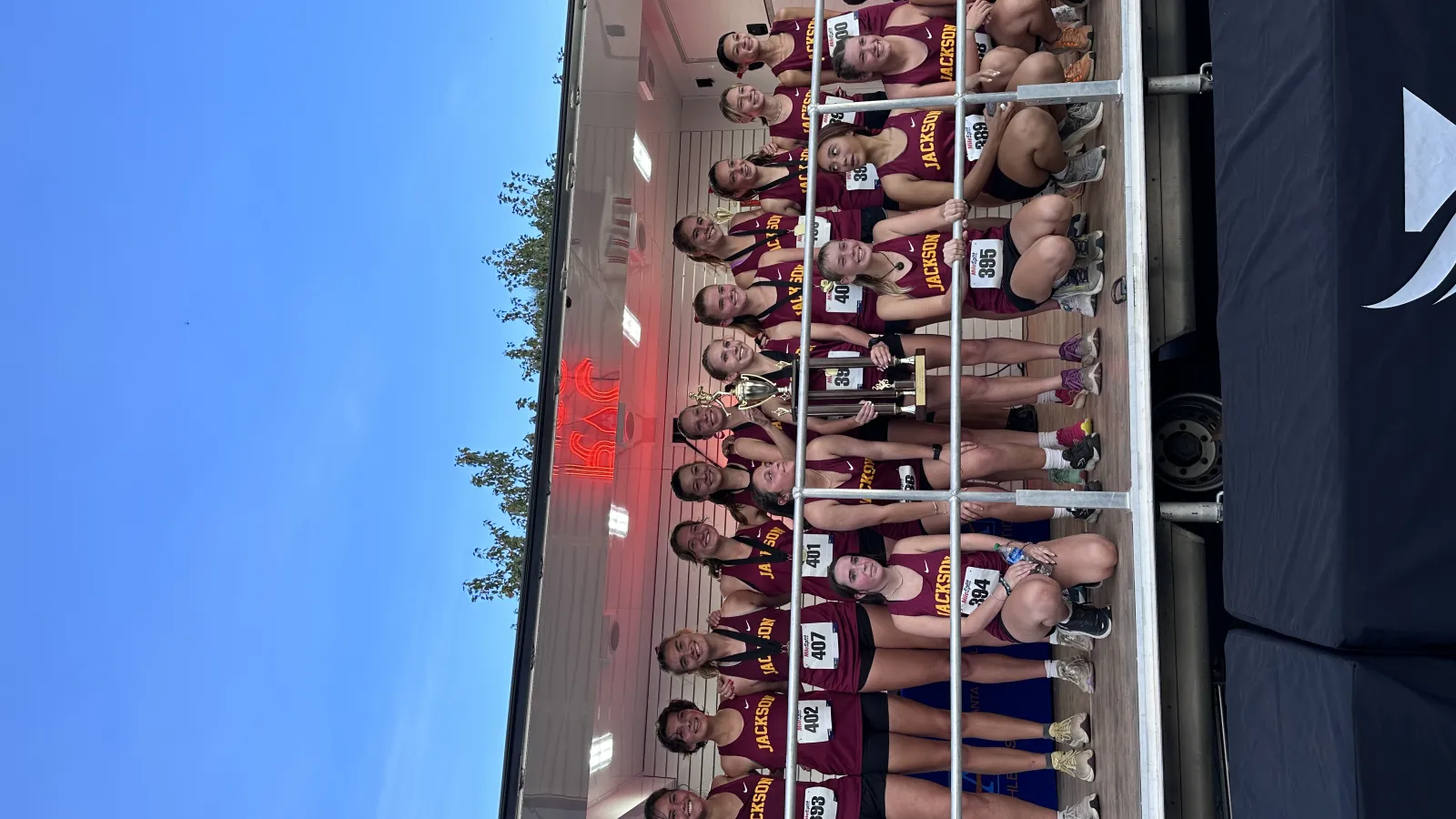 History Made at APS City Championship
A record-setting season came to a record-setting end for the teams competing in the Atlanta Public Schools Cross Country race series. Cheney Stadium and Phoenix Park in Atlanta's Summerhill neighborhood played host to the APS City Championship Wednesday night and saw the largest fields of high school and middle school runners in the event's recorded history.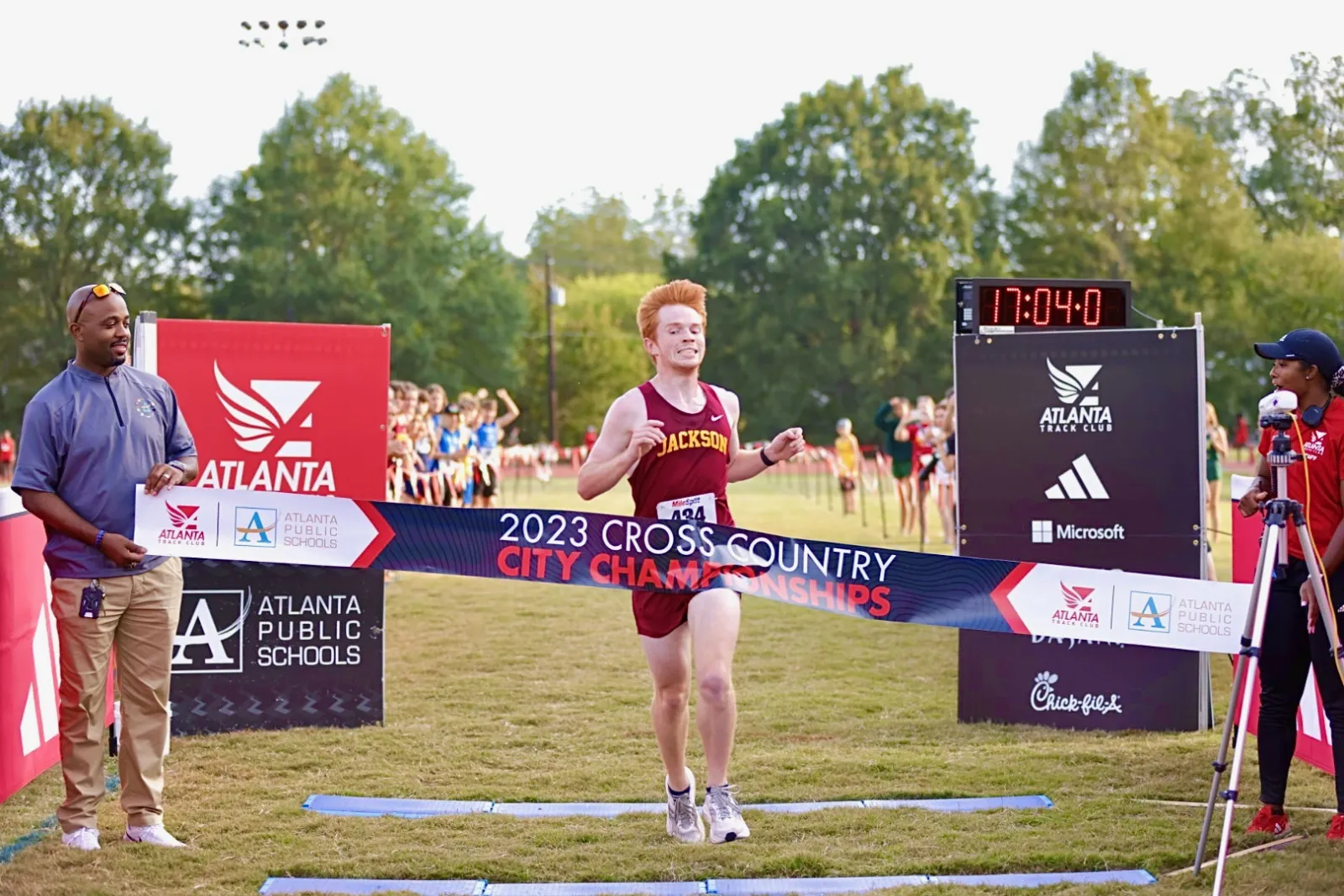 Despite the October date, conditions were more in line with late summer when the first race of the evening, the Boys High School Championship, left the start line at 5:45 p.m. The clear favorite in the race, Jacob Pullen a senior from Maynard Jackson, quickly took command of the race. Pullen, who came into the evening having run the second fastest time in the state of Georgia this year with a 15:03 at last weekend's Alexander Asics Invitational, clocked 5:30 at the first mile and held an 11-second lead over Teddy Meredith and Cabell Townsend from North Atlanta. The gap only grew from there. Pullen dominated with a solo run over the deceptively challenging course that includes varied terrains, thick grass and short, steep hills. He crossed the line in 17:03, a Cheney Stadium course record, 25 seconds ahead of Meredith and Townsend who finished second and third, side-by-side.

Jackson took the fourth and fifth spots with Jonas Hogan and James Zimmerman. With a score of 28 points, they upset North Atlanta who scored 39 points.
"I think this year is really like our biggest breakout year", said Pullen who won all four APS series races this season. "Basically everyone just cae one at the same time after working hard for the last two years. Last year, I don't think we had any chance against North Atlanta."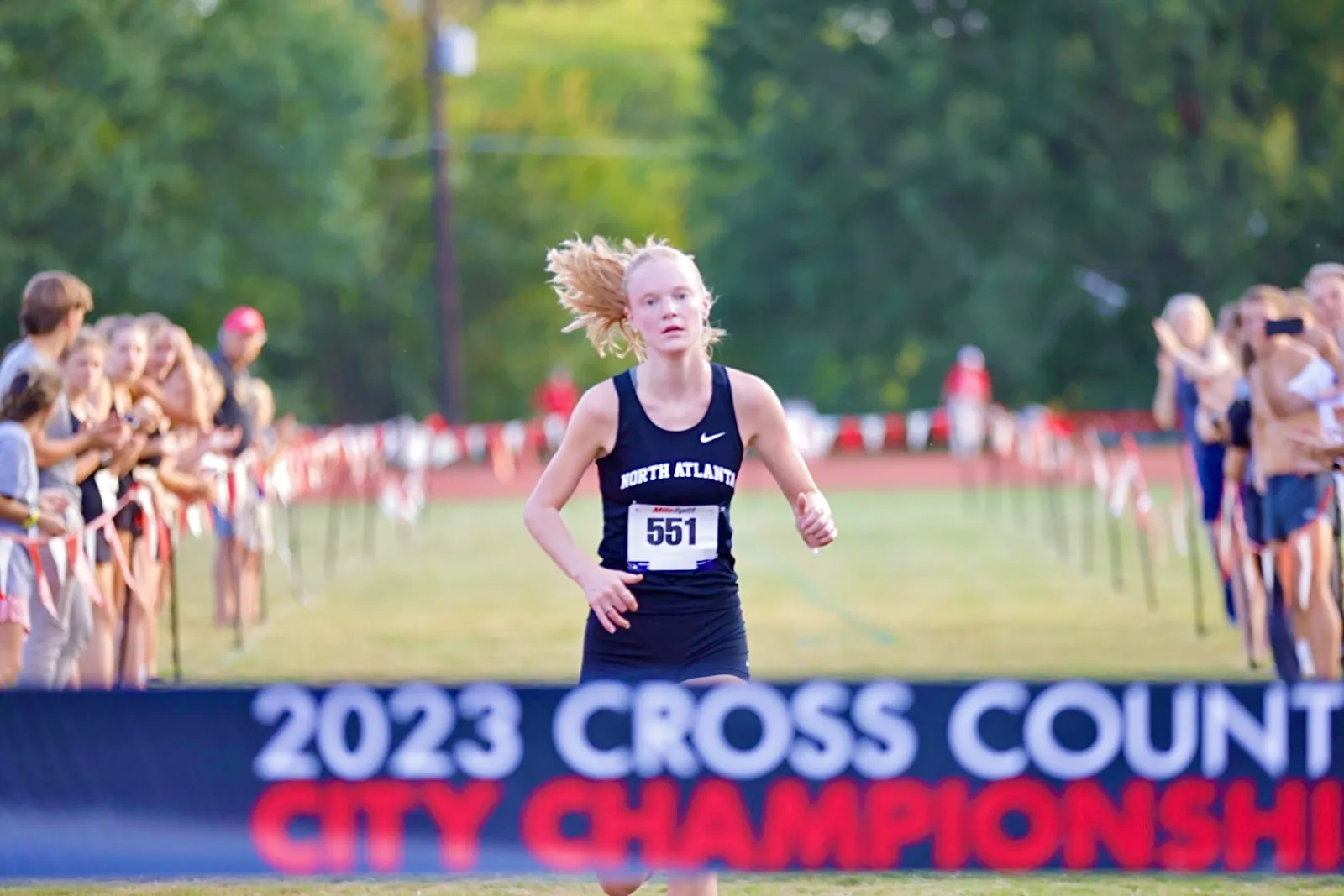 The girls race played out almost the same, but this time it was the black singlet of North Atlanta setting the pace. Senior Catherine Townsend, in her first APS race of the season, shot to the front from the gun. She hit the first mile in 6:07 and by mile two, she had a 15 second lead over defending city champion Grace Danser of Maynard Jackson. Townsend backed off the pace a bit, but didn't ease off the effort. She won the race in 20:07, 16 seconds in front of Danser. Flora Tyler of Atlanta Classical Academy took third.

"I just wanted to have fun," said Townsend, who set a personal best of 18:46 at Alexander Asics last week. "I love this team. They are awesome. We all wanted to try and beat Maynard this race."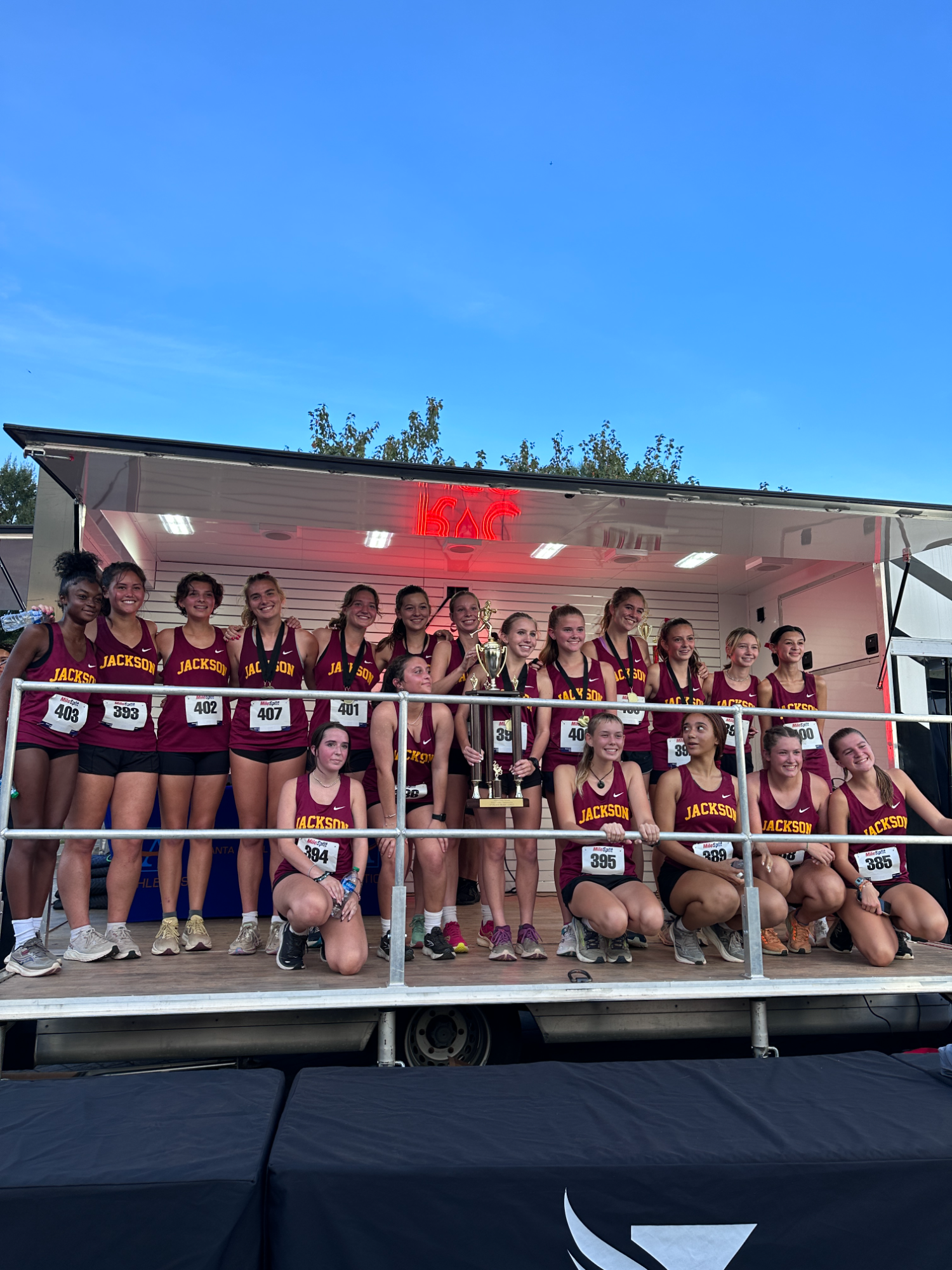 The team competition was as tight as it gets. Both North Atlanta and Maynard scored 39 points, meaning their sixth runner was the tie-breaker. That went to Maynard who's sixth runner finished in 13th place while North Atlanta's placed 15th. Maynard's win ends Midtown High School's streak of seven consecutive team titles. This year, Midtown placed third.
The course was modified to be a two-mile route for the middle school races. In the boys event, Zachary Griffin and Sam Sickeler of Atlanta Neighborhood Charter School lead a fourth-consecutive dominating team performance. They finished first and second and put four runners in the top five to score 23 points to Sutton Middle School's 58 points.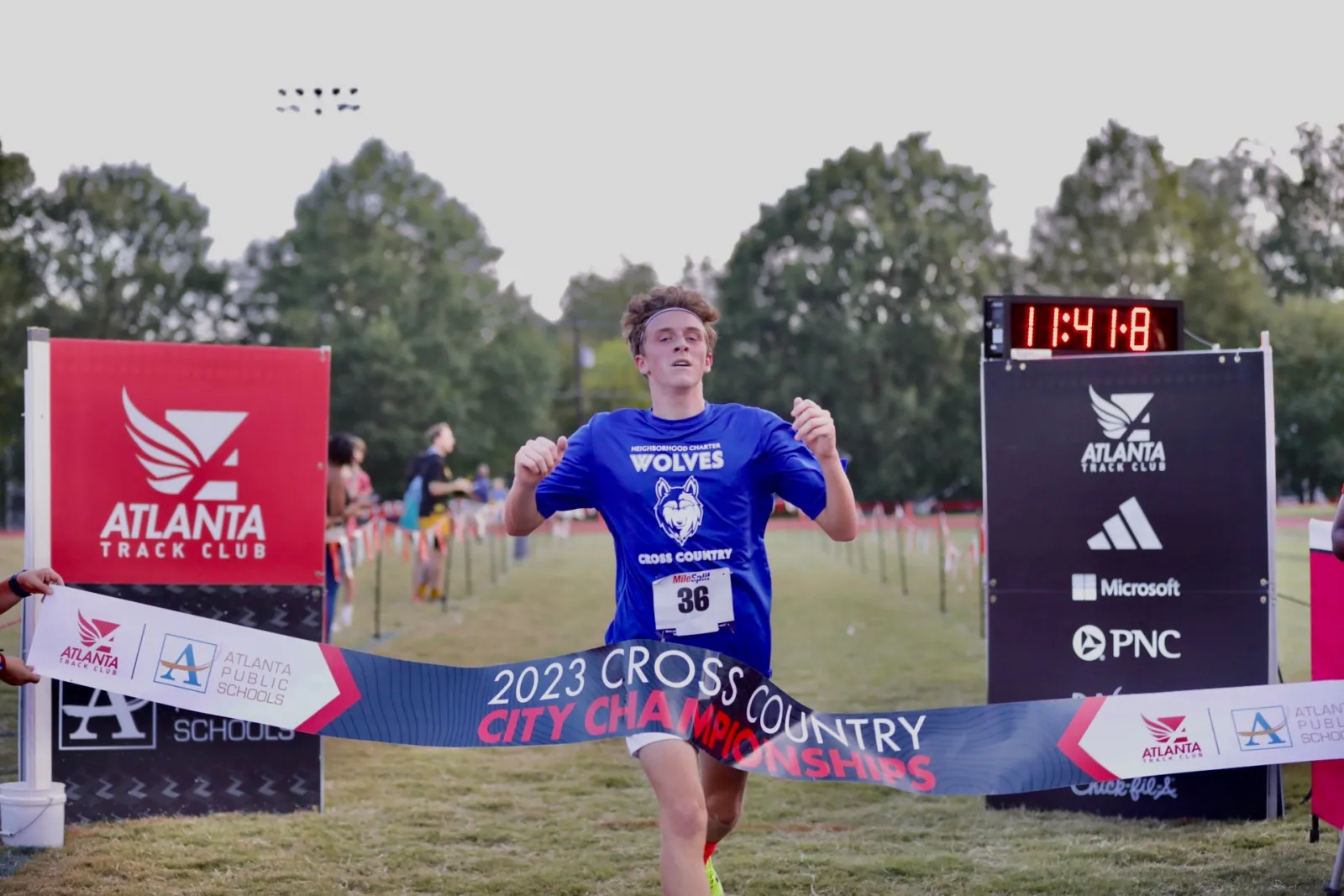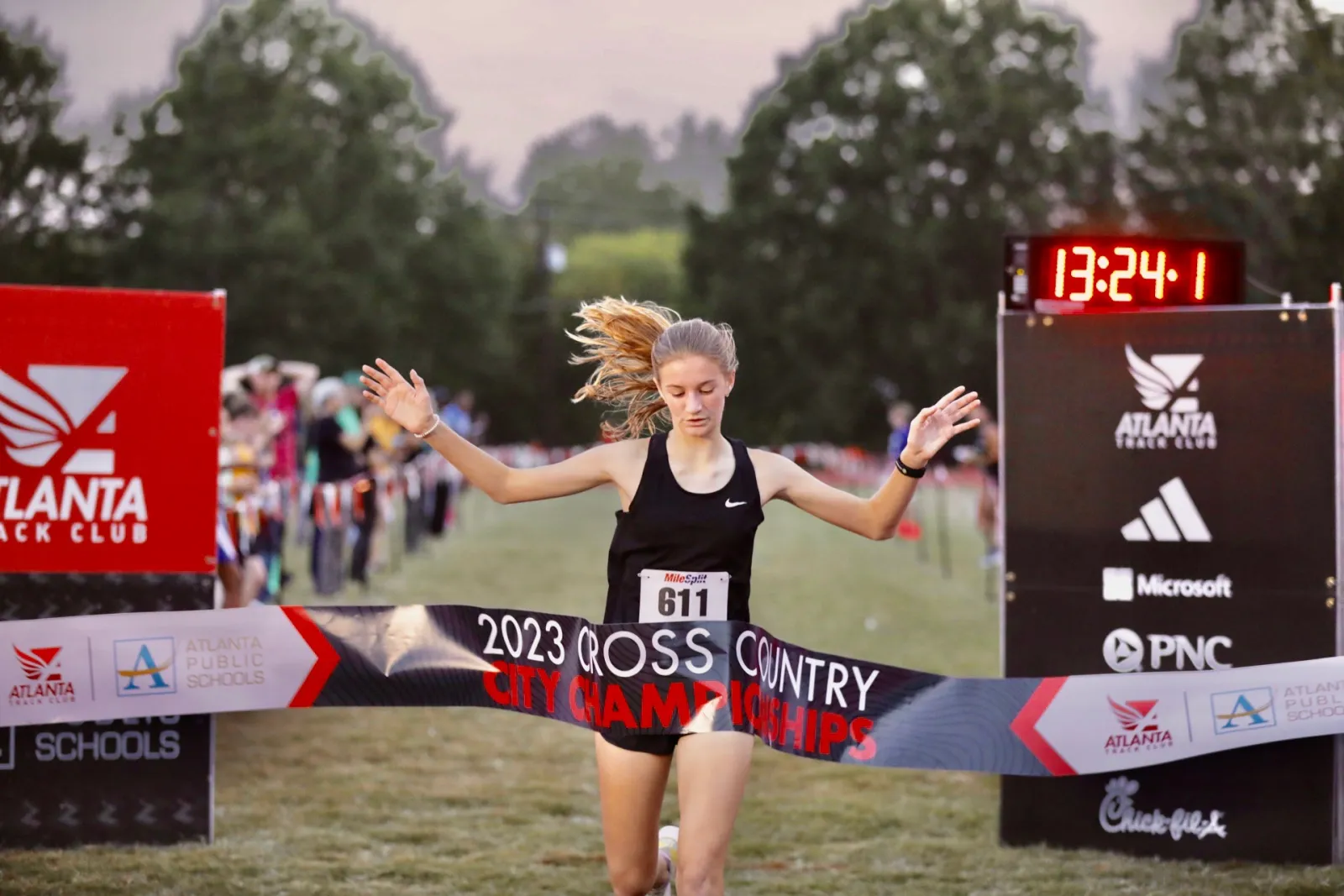 In the girls race, it was Sutton Middle School's Addie Patton and Mahannah Hoskins controlling the race and Martin Luther King Junior's Lena Larkworthy close behind. That's how they finished and Sutton won the team competition with 30 points over David T. Howard's 50 points.

Complete results can be found here.