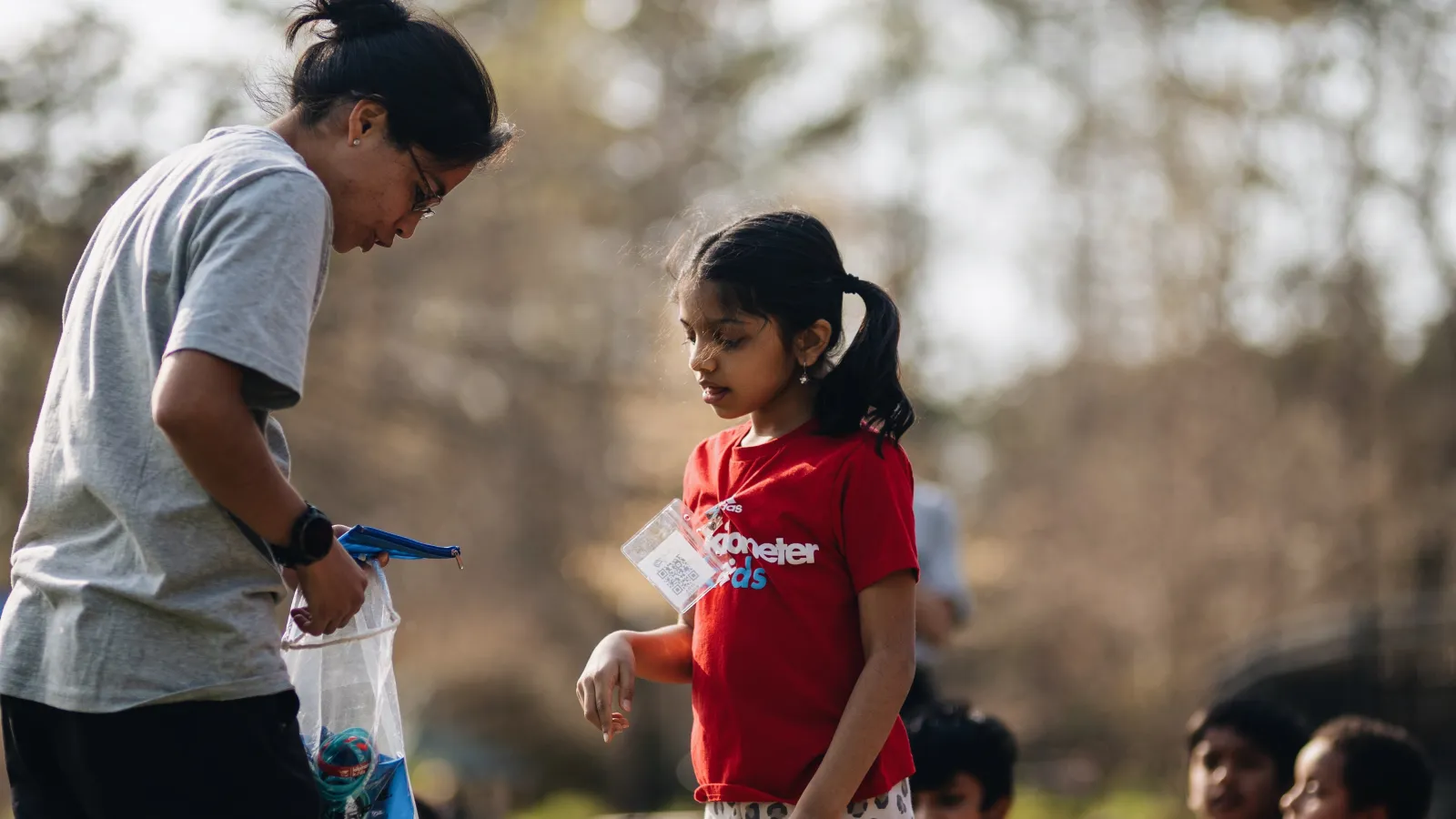 New Youth Team Coach Brings Hard-Won Perspective
As a child in Flagstaff, Arizona, Rochelle Kanuho didn't realize she was growing up in what many would consider a runners' mecca. She only knew that she and her over-stressed mother moved a lot, sometimes couch-surfing or living in a motel. She attended perhaps half a dozen different elementary schools and didn't always have enough to eat.
Still, she has fond childhood memories of stargazing, fishing, hiking - and, yes, running.
In the fourth grade, Kanuho remembers, she was approached about participating on a youth cross country team. She had no idea what cross country was but was curious enough to sign up and was hooked after the first practice, often beating the boys.
But too soon, before her running could gain momentum, Kanuho moved again. It would be a years before she joined another team, but her passion for running never faded.
It wasn't until high school that Kanuho joined another track team, and had solid freshman and sophomore seasons. But as a junior, she struggled. Her coach recommended she take a blood test, which showed she was anemic - likely due to poor nutrition.
"I remember trying to keep an open mind because I do believe we all have a talent and a purpose here," said Kanuho.
She focused on her health and began to bounce back during her senior year. With her sights set on Northern Arizona University in Flagstaff, she and her coach visited what she calls "an annoying" number of times, being rejected repeatedly. Nevertheless, she persisted and earned her way onto the team. By her junior year, she had earned an athletic scholarship and made it to the NCAA Championships in both cross country and track.
"It became so normal to wake up every day and run. It just became a part of who I am," she said.
After her time at NAU, Kanuho turned professional. Among her career highlights is a third-place time of 1:10:49 at the 2018 USATF Half Marathon Championships, a result that holds a special place for her because she was coaching herself. She also finished seventh in the 10,000 meters at the U.S. Olympic Team Trials - Track and Field in 2016.
In 2020, she caught the eye of Atlanta Track Club coaches Amy and Andrew Begley. "Rochelle is a very talented and dedicated athlete who strives for perfection. She loves the sport of track and field and is passionate about others in their pursuit of the sport," said Amy Begley.
Still a member of Atlanta Track Club Elite, Kanuho has now also become the new Youth Team coach - a fitting role considering the stabilizing role running played in her life growing up.
The Youth Team represents the competitive arm of the Club's youth running programs, with a coaching philosophy that focuses on long-term development and incremental growth while creating an environment that encourages athletes to display sportsmanship, set goals, develop an enthusiasm for the sport and gain health and wellness knowledge that can aid them throughout life.
All of which should feel like familiar ground to Kanuho.
"Every one of my coaches has had a huge impact on me and my growth as an athlete and a person," she said. "Though I do not think there is one philosophy that is the 'secret sauce,' there is more than one way to get somewhere and it mostly depends on the athlete. If I can get just one kid to fall in love with running or exercise, I will feel accomplished."
Photos: Denali Lerch, Courtesy of Atlanta Track Club