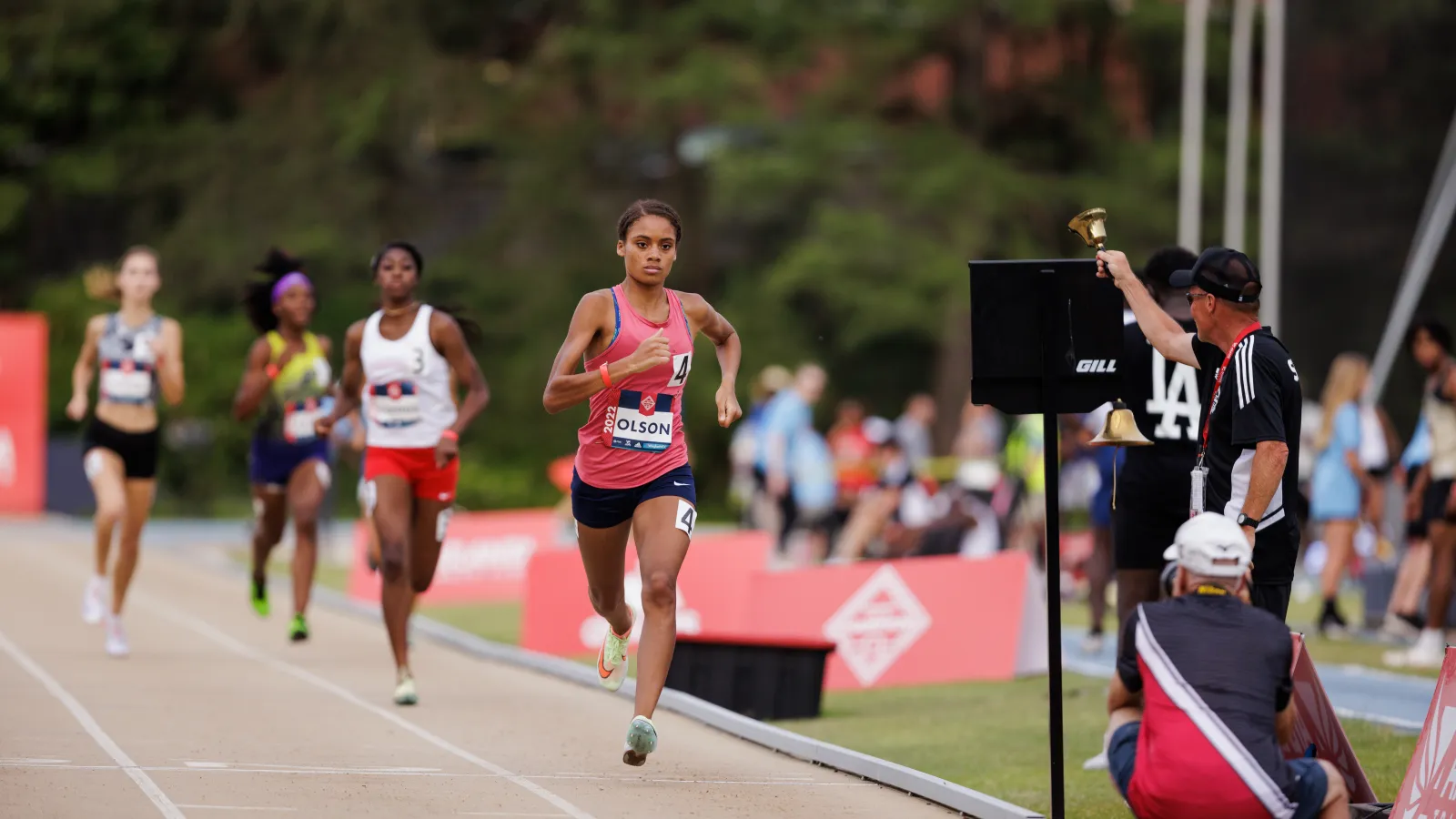 Qualifying Underway for Wingfoot Night of Champions
ATLANTA -- March 16, 2023 - Georgia's high school track and field stars are aligning for the third annual Wingfoot Night of Champions. With the qualifying window for the all-star, end-of-season meet opening earlier this month, nearly 50 athletes have already achieved the automatic standard for entry into the meet. Dozens more have run, jumped or thrown the standard that will get them a spot in the meet if space allows.
Hosted under the lights at Georgia Tech on Saturday, May 20, the Wingfoot Night of Champions features the state's best high school track and field athletes competing across 14 disciplines. Up to 16 athletes will be accepted into each event, with state champions from the eight GHSA classifications as well as GISA state champions automatically qualifying regardless of their time or mark. The remaining spots will be filled by athletes who achieve the automatic standard during the season and then by those who achieve the minimum standard. You can find the complete list of entry standards here.
"If the early season is any indication, this is going to be one of the most exciting nights in Georgia High School Track and Field history," said Rich Kenah, CEO of Atlanta Track Club which organizes the event. "For the past two years, the Wingfoot Night of Champion has delivered record-breaking performances and thrilling competition. Whether you're in the blocks, in the pit or in the stands, this is a meet not to be missed."
Last year's Wingfoot Night of Champions saw two boys - Malik Mixon of Westlake and Isiah Taylor of South Dekalb - run into the record books when they ran 35.84 and 35.91 respectively in the 300m hurdles, the fastest times in the U.S. in 2022 and the second and third fastest times in state history. It also saw Lyric Olson of Savannah Arts Academy run the state's then-fastest time of the year in the 800m when she won the race in 2:09.49.
Olson, now a senior, is one of two 2022 Wingfoot Night of Champions who have committed early to return and defend their titles. Also committed is Alexander High School senior Victoria Teasley who won the 100m at last year's meet.
Registration for the Wingfoot Night of Champions opens on March 16 on Milesplit. All athletes must register regardless of whether they have the automatic qualifier. Entry lists will be announced on May 17. Updates will be posted on Milesplit as well as on Atlanta Track Club's social media.