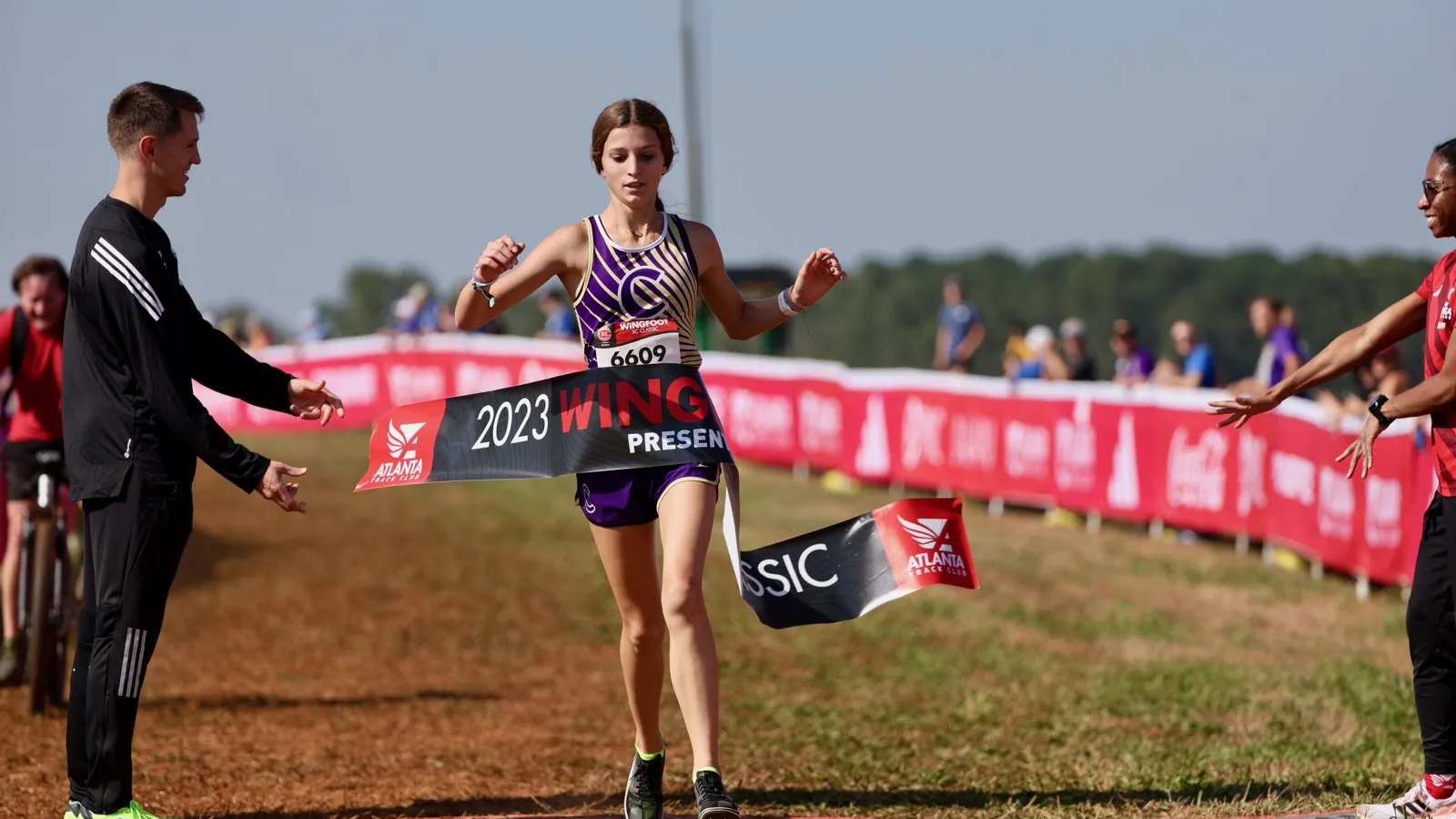 Day 2 of Wingfoot XC Classic presented by Publix Doesn't Disappoint
CARTERSVILLE - September 23, 2023 - Ideal cross country conditions led to fast performances and exciting racing on day two of the Wingfoot XC Classic presented by Publix.
The action picked up right where it was left off after Friday night's Championship races when the Varisty A races took off at 7:40 a.m.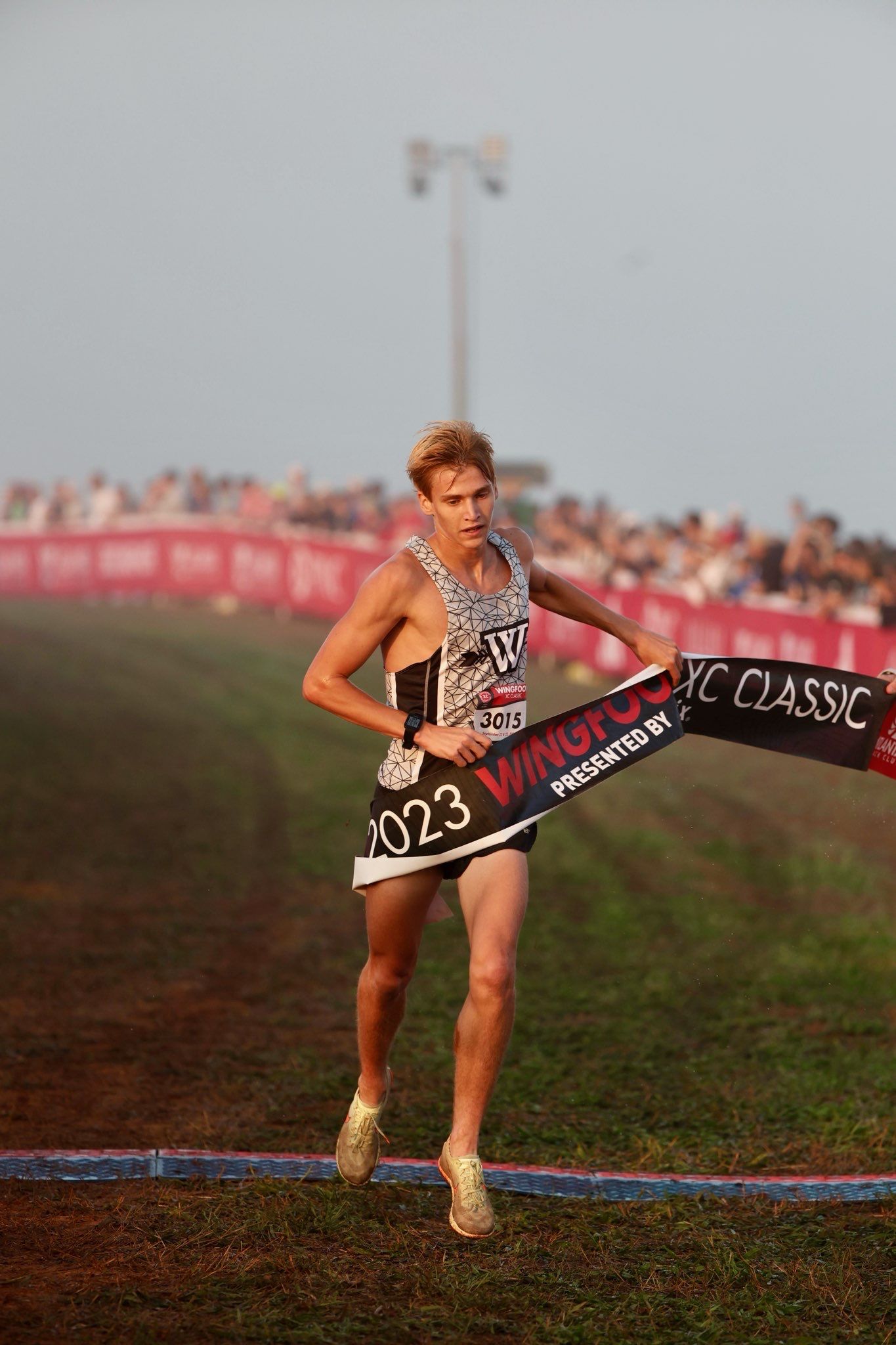 First up was the boys race, where pre-race favorite Adam Lippe of Westminster Schools of Augusta set an early pace flanked by returning champion Memphis Rich and his teammate Noah Sybert of Richmond Hill. But Lippe got anxious early and by 2,000 meters he had opened up a 10 second lead on the Richmond Hill duo and from there, the race was his. Lippe never pulled much further away, but didn't let Rich close the gap. He won in 15:43, 12 seconds ahead of Rich. It's a remarkable improvement for Lippe who finished second in the Varsity B race in 2022 with a time of 16:30.

"My first couple years of high school I was running about 35 miles a week, but I increased that this summer," said Lippe of his progress. "I was running 55 to 60 for most of the season and capped it out at 68 miles. I think upping the mileage definitely helps."

Sybert took third helping Richmond win the team title with 134 points. Lovett took second with 227 points just one point ahead of Westminster Schools of Augusta which came in third with 228.

The girls race played out similarly. Freshman Julia Anastasio set a sub-19 minute pace with Northview's Regina Michel Camacho and Armuchee's Marissa Kimple all going through the mile in 5:54. But like Lippe, Anastasio didn't stick around long. She broke the chase pack at 2,000 meters and by the two-mile mark, she had a 17 second lead. As Anastasio dominated, an exciting race was happening behind her with Kimple fighting hard to close the gap and Heritage's Ella White making up a nine-second gap to move into third. That's how they'd finish with Anastasio running 18:46 to win by 14 seconds and set a 28-second personal best.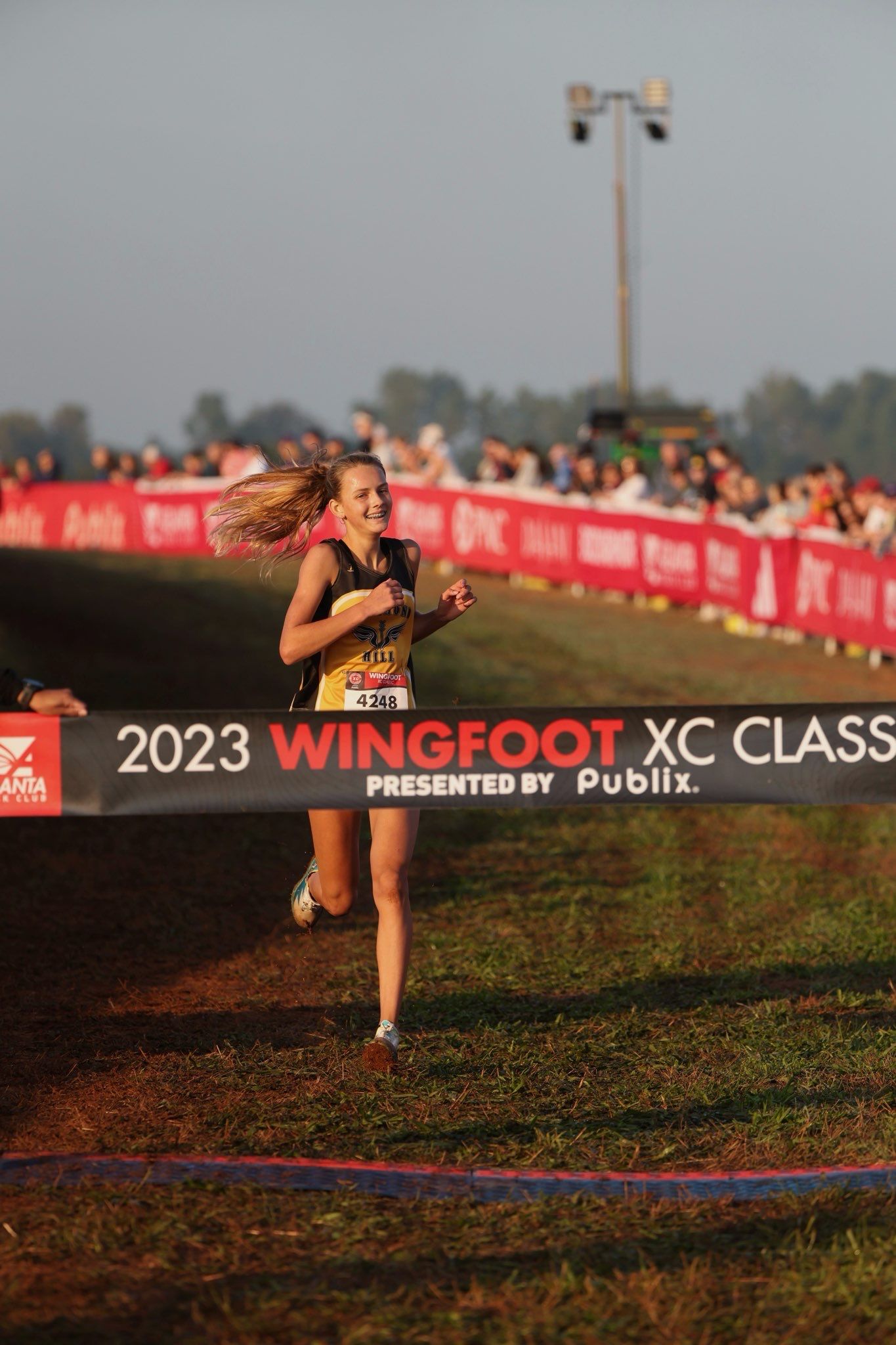 "It felt hard finishing the last mile and a half," said Anastasio who was running in just her second 5K race. "I was thinking just don't slow down, when you feel comfortable that's how you know you are going too easy."
With Camacho leading the way with a fourth place finish, Northview dominated the team competition scoring 54 points. Richmond Hill was second in 114 and Lovett finished third with 188.

The Boys Varsity B race was the closest event of the day with 800-meter specialist Wyatt Windham of Lumpkin County pushing the pace early. Windham continuously swapped leads with Pell City High School's River Richards throughout the race, but with less than 400 meters to go, Mount Vernon Christian's Haris Flynn, who had been watching the battle from fourth place, made his move. Flynn rocketed to the front to break the tape in 16:04, less than a second ahead of Windham.

Chattahoochee High School won the team race with 110 points. Second went to North Forsyth with 131 and Lumpkin County was 3rd with 158.

American Christian Academy senior Karis Kelly never saw competition in the Girls Varsity B race. With a mile to go, it was clear that she and her teammate Lucy Guthrie would sweep the top two. A hard-charging Helen Miller from Chattahoochee turned on her kick at just the right time to slide into the final podium spot and secure the team win. Chattahoochee put three runners in the top ten scoring 44 points. Florence High School was second with 90 points and Lowndes was third with 145.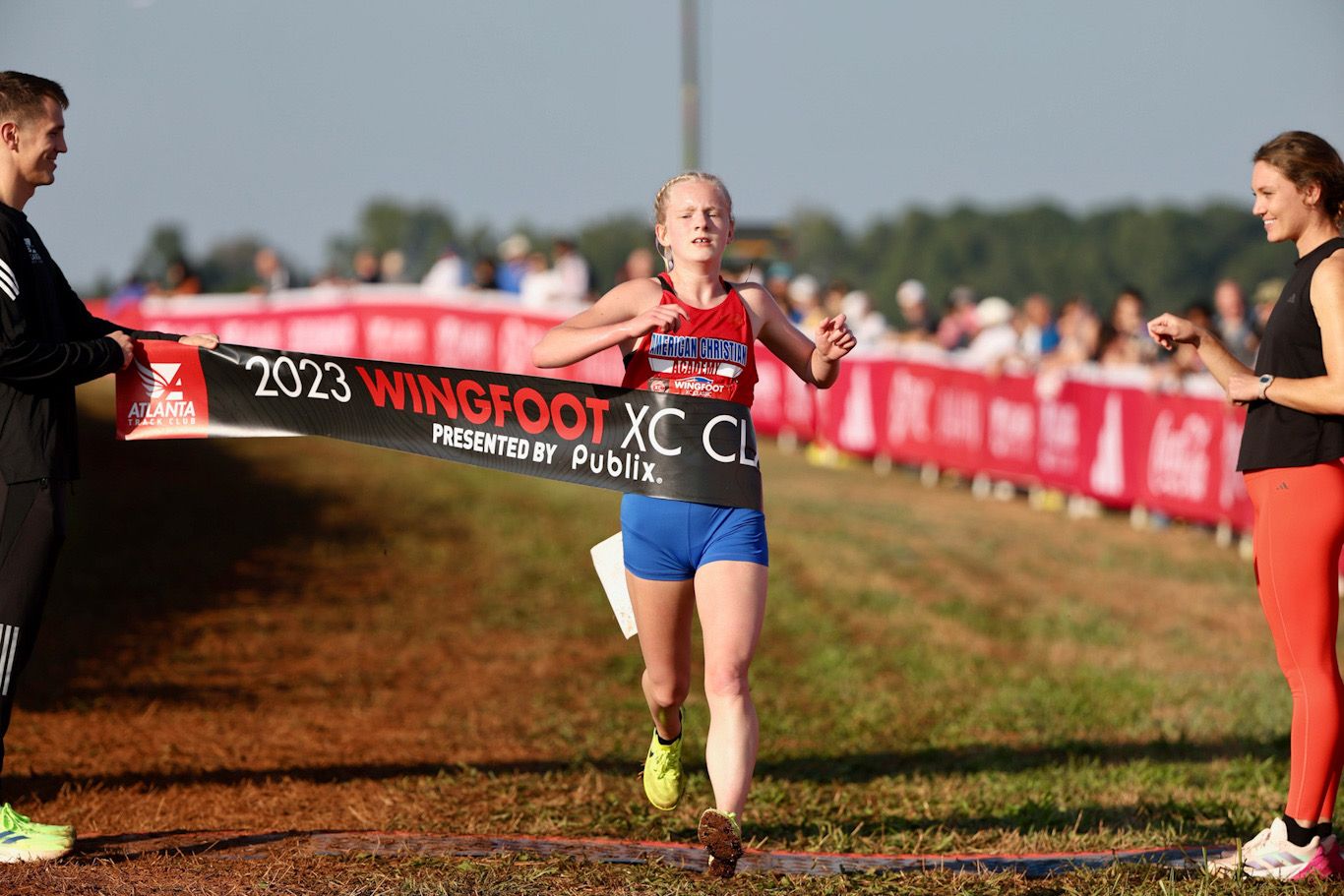 Isabella Sullivan, an eighth grader from Woodward Academy in her first 5K race, won the JV race in 21:29. Scoring 64 points, Roswell High School won the team competition. Fellow Woodward eighth grader Levi Howard ran 17:55 to win the Boys JV race. With 37 points, Richmond Hill won the team competition. The JV Boys B race was won by Chattahoochee's Josh Coleman in 18:39. The team swept the top three and scored 32 points to win.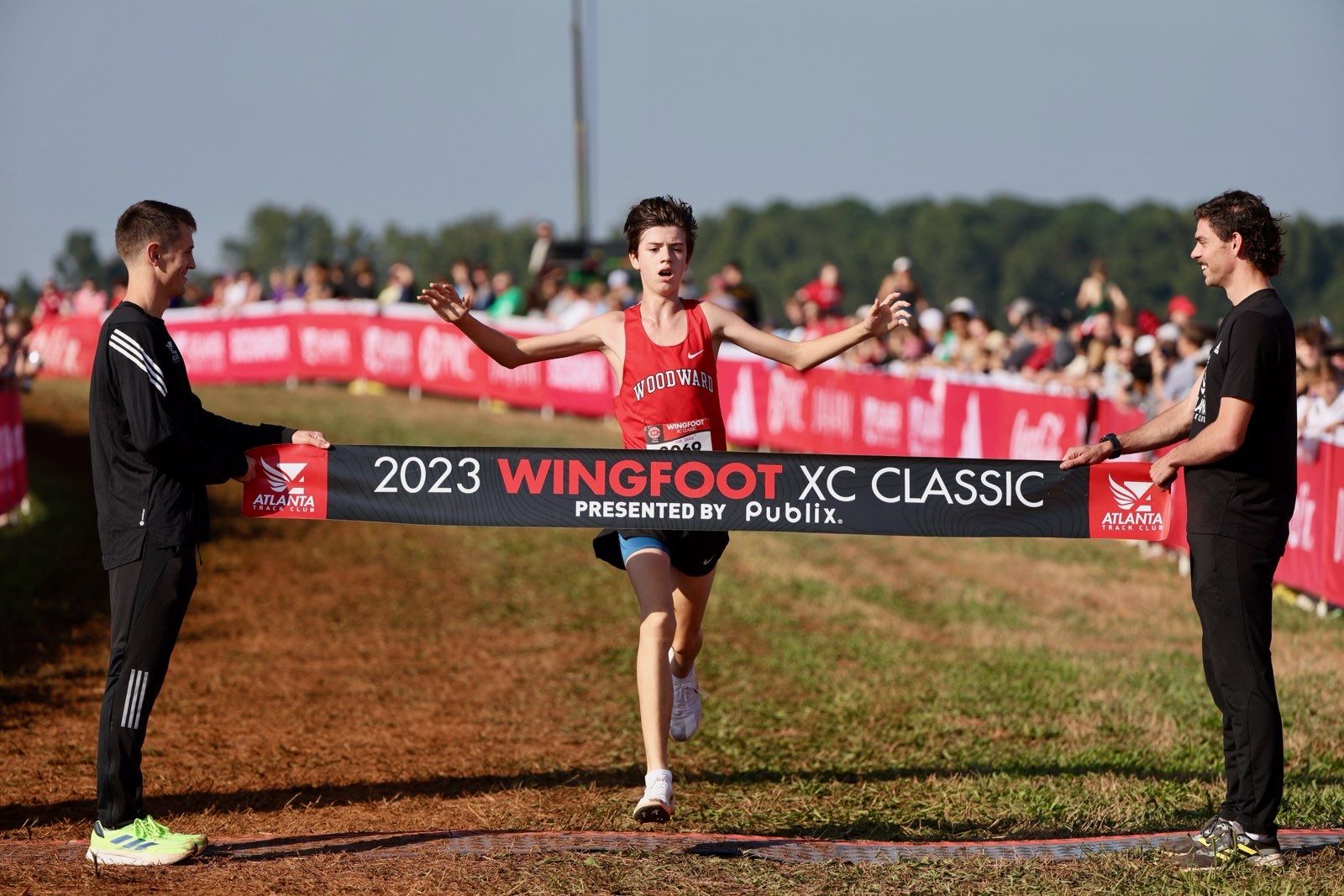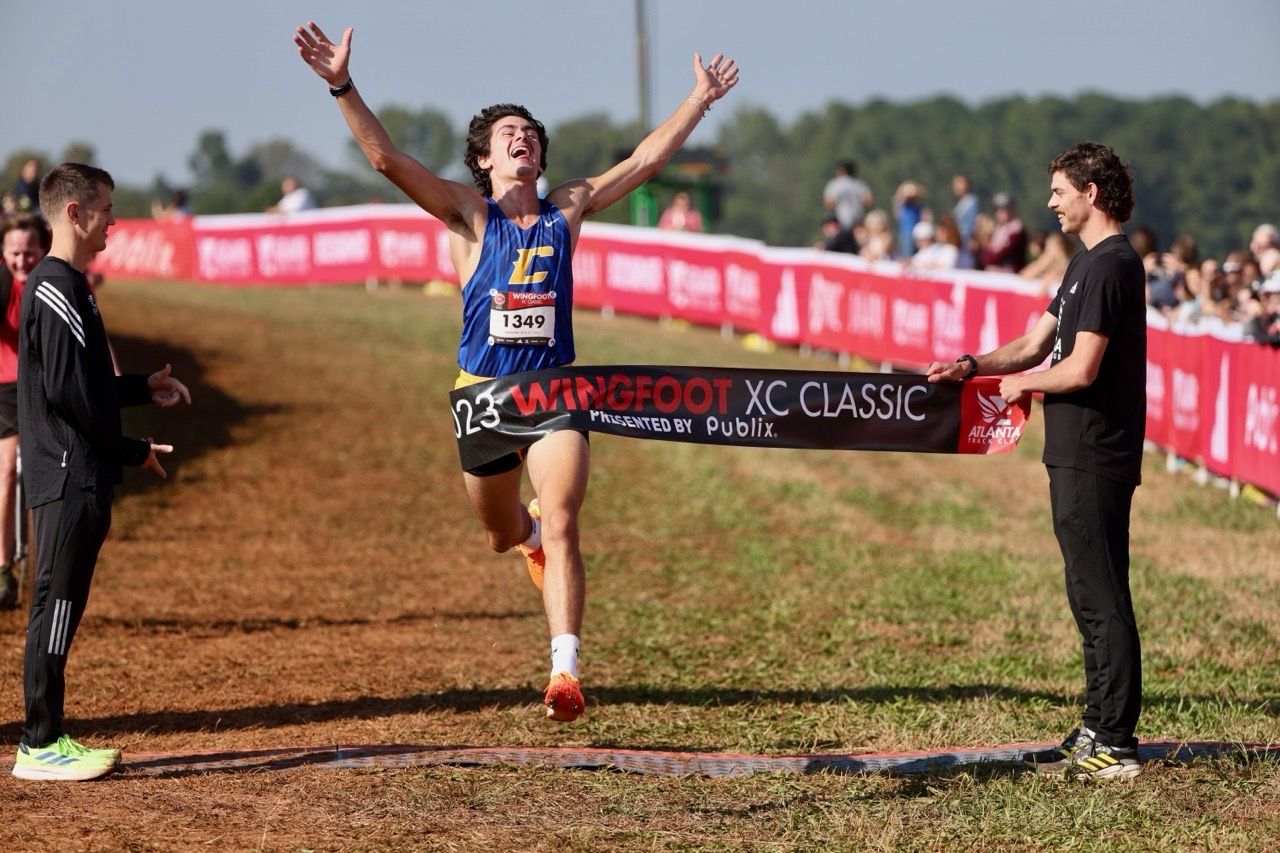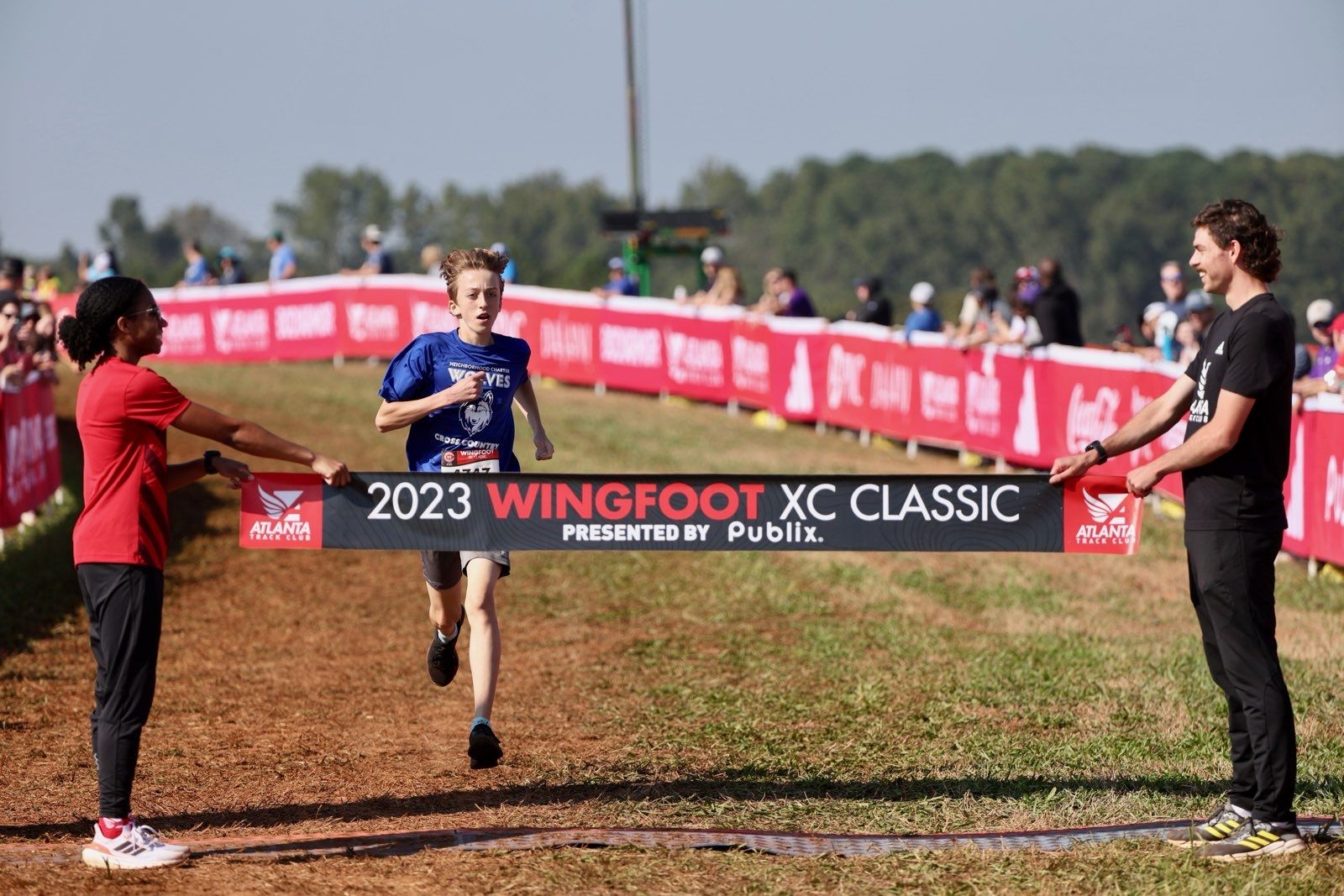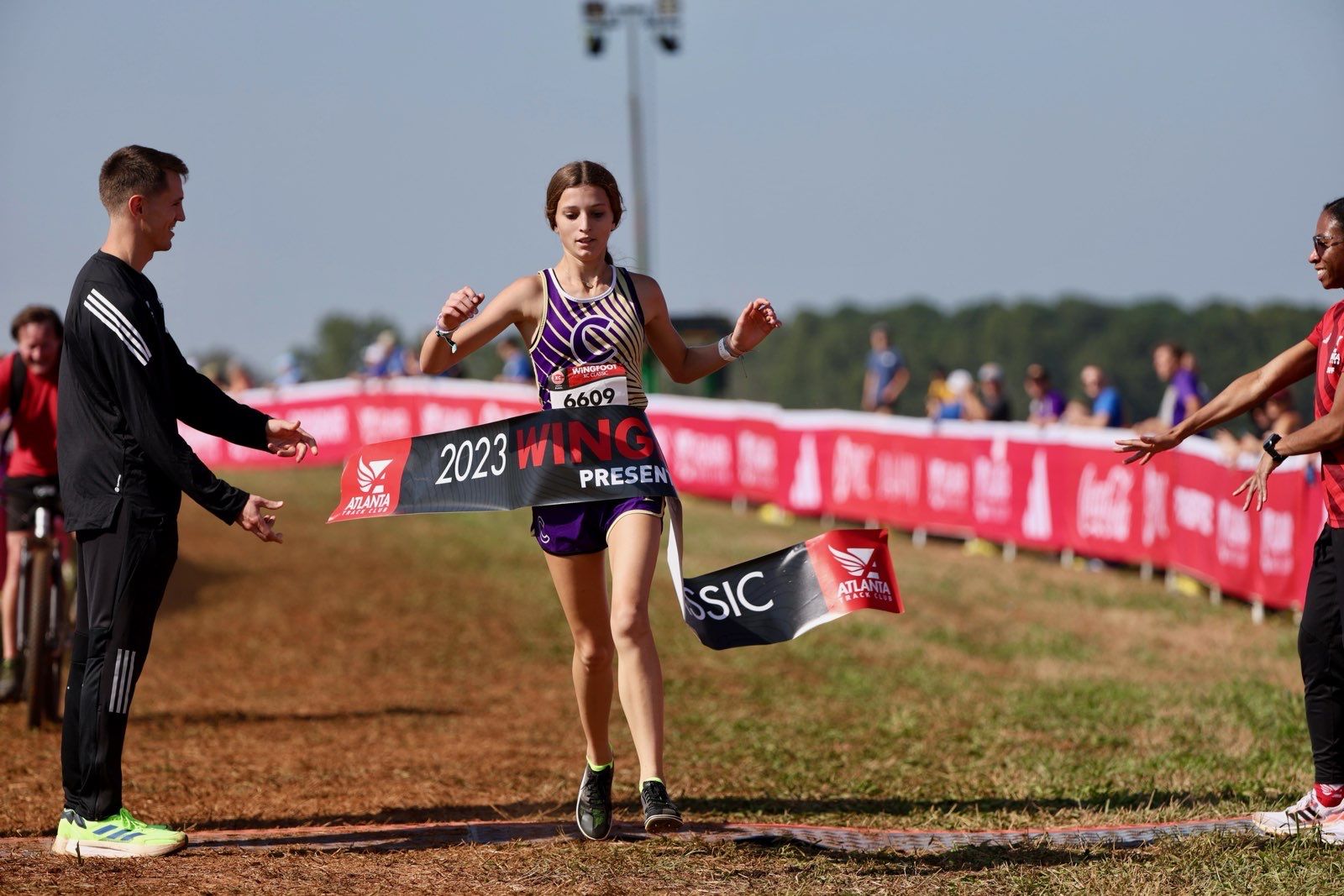 Sam Sickler of Atlanta Neighborhood Charter School was the winner of the Youth Boys 3K in 10:54. Taylor Road Middle School scored 46 points to win the team battle. And the final winner of the day was Cartersville Middle School's Sofia Burns who broke the tape in front of the hometown crowd to run a new personal best of 11:41 for the Youth Girls 3K. Taylor Road Middle School swept the team category scoring just 30 points.

Complete results here.