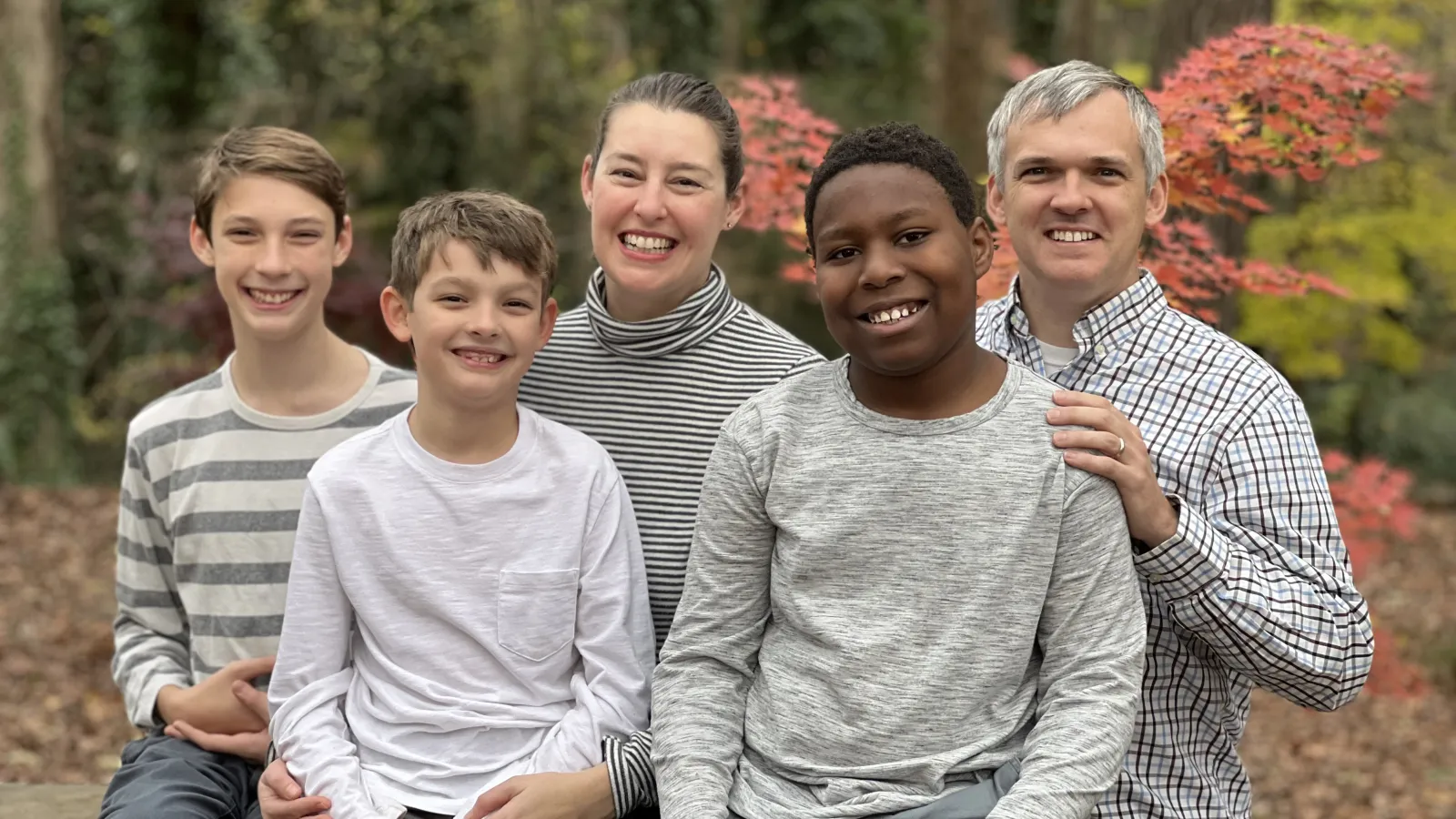 Fostering a Love for Running
It's Youth Week at Atlanta Track Club, celebrating and highlighting Running City USA's youngest athletes and the Club's events and programs aimed at young people, including Kilometer Kids, Midweek Mile & Dashes, Microsoft Peachtree Junior and a partnership with APS. Here's a look at the impact of Kilometer Kids on one family, and vice versa.
On most weekday afternoons during the school year, there's a buzz in the air at the International Community School (ICS) in Decatur, Georgia. As school ends for the day and some kids proceed to carpool, other students head out the door, down the stairs and onto the small field next door for Kilometer Kids. Amid the organized chaos, the voice of Dawn Jones, the school's longtime physical education teacher, can be heard instructing kids on the plan for the day.
Among those kids is often one from the Koerber family.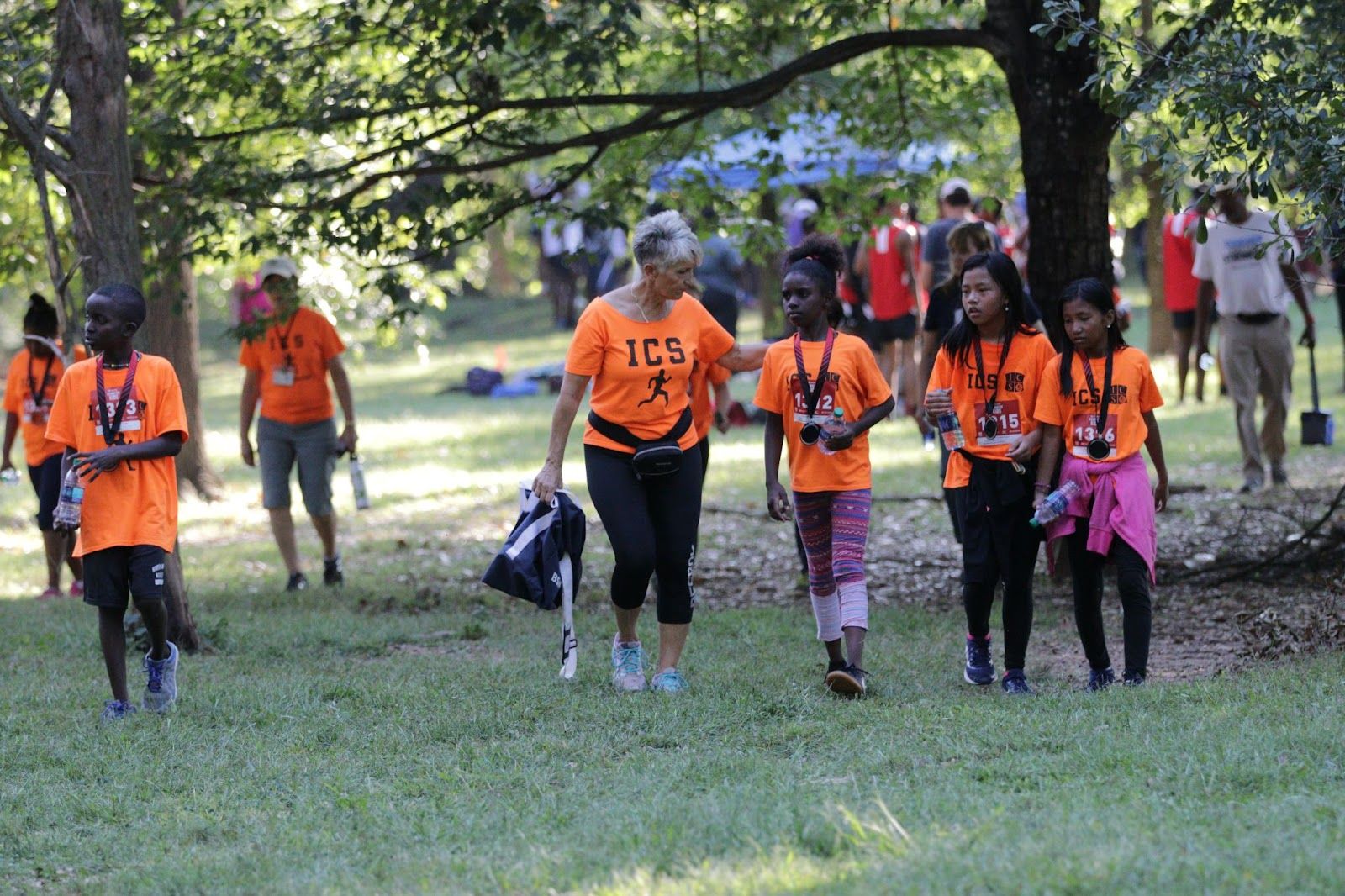 ICS is a public charter school serving students in kindergarten through fifth grade. Started more than 20 years ago, the school was founded with the idea of bringing refugee, immigrant and local children together in one space to grow both academically and socially. Today, the school serves more than 400 students each year, representing more than 30 nationalities and speaking 25 languages.
It is also the host of Atlanta Track Club's longest-running Kilometer Kids program, going back to 2007, meaning that it's a place where more than 1,000 kids have discovered the joys of running and learned important life lessons from the sport.
Which brings us to the Koerber kids. Sharon and Mike Koerber, who work in the nonprofit education sector, met in Germany but were back stateside when their oldest son, Caleb, was born. Although they had thought they would someday head back overseas, they instead ended up settling in Clarkston, Georgia, and found a community at ICS.
When he was around 4, Caleb won a one-mile fun run in Suwanee while visiting Sharon's family. In 2013, in his second semester at ICS, his parents decided to sign him up for Kilometer Kids at school.
Sharon recalls, "I kept saying, 'It's free?'"
"Kilometer Kids is so valuable at ICS and across the board, because Kilometer Kids is an equalizer," Sharon said. "It allows for anyone to participate. It doesn't matter what your level is, you can still have fun even if you are walking the race. They get a snack and a medal and everyone cheers them on. It allows for everyone to be involved, everyone to be included and everyone to feel special - especially in our community, where refugees do not usually feel that way."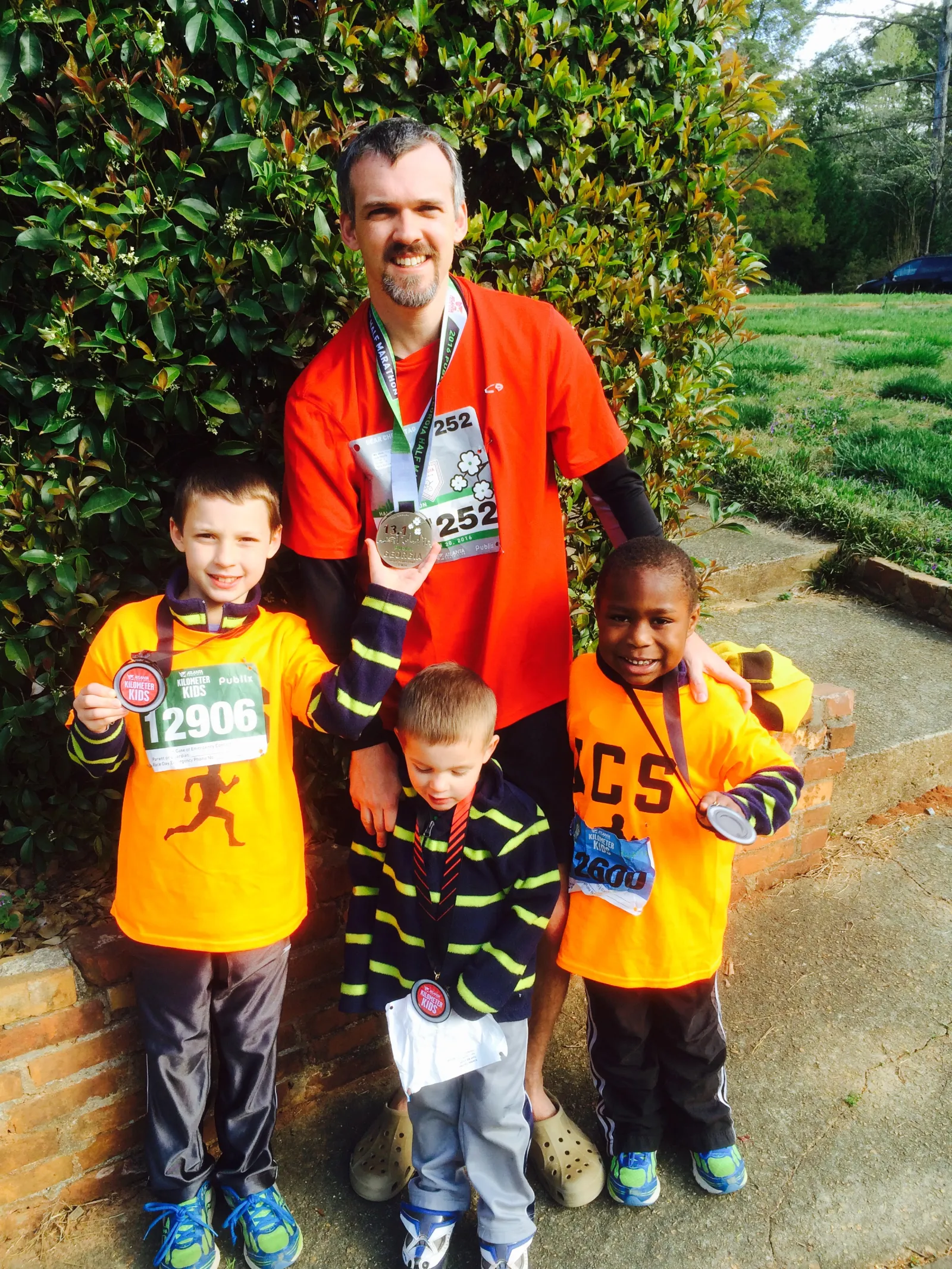 The Koerbers have three kids - Caleb, Camden and Cooper - and have fostered perhaps a dozen others. They participate in Kilometer Kids because of the program's values of Work Hard, Be Kind, Have Fun align not only with the roots of ICS but also with what their family believes in.
Work Hard: For some kids, like Caleb, Kilometer Kids is the place where they kickstart their running career. Caleb is now a freshman at Clarkston High School, where last fall he won the 2022 Dekalb County School District JV Cross Country Individual Championship. He has fond memories of running laps at ICS when he was little, and today enjoys going back to help out sometimes, where other kids always want to race him. He said he has grown to enjoy running because it helps him clear his head and get a break from the stresses of school, and credits Kilometer Kids in particular for teaching him how to persevere when going through something difficult, whether in life or just trying to get across the finish line.
"Generally speaking," said his mother, "I am not one of those moms that talk about all of her kids' achievements, but for whatever reason [their] running sparks in me super proud mama moments! There is something about running that is so powerful … the emotion, the perseverance … I cry at every single race watching the kids finish."
Be Kind: The Koerbers' youngest, 9-year-old Cooper - who couldn't wait to follow in Caleb's Kilometer Kids footsteps - has autism, and his mom said the program has helped him learn to problem-solve and express himself. Earlier this year, she said, Cooper had an interpersonal issue with another student. When Cooper went to apologize to his classmate, he cited the importance of "being kind" in his apology, saying that he learned about that principle at Kilometer Kids because it was written on one of the pencils that he earned as a prize at practice.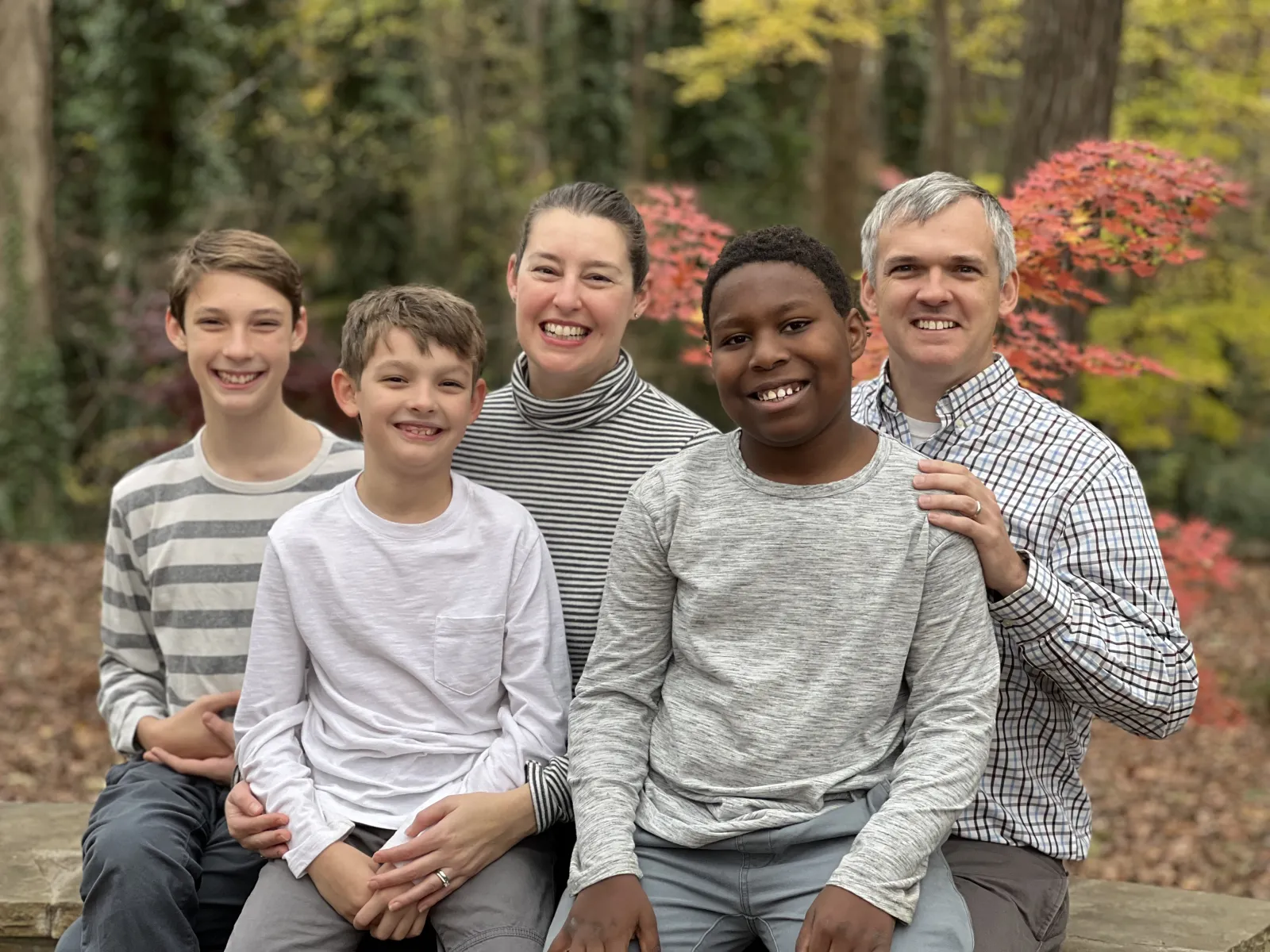 Have Fun: For the Koerbers, running or supporting those who are running has become a fun, family affair. Mike, the father, ran in high school and college and joined Atlanta Track Club when the family settled in Clarkston. Sharon helps out as an assistant coach with the ICS Kilometer Kids program and is an avid cheerleader at cross country meets for her own kids and anyone else running. And each of their children is developing their own relationship with running, whether competitively or just to make friends.
Kilometer Kids is Atlanta Track Club's oldest and largest youth running program. The free, game-based curriculum is designed to teach kids in K-5th grade about goal setting, healthy habits, respect, and community building, all by exposing them to the sport of running. Over the course of the 10-week season, the goal for every Kilometer Kid is to run 13.1 or 26.2 miles (depending on how many practices they attend each week). There is no fee to participate, and the program is for all elementary students regardless of running ability or experience. To learn more, please visit atlantatrackclub.org/kilometerkids
perience. To learn more, please visit atlantatrackclub.org/kilometerkids