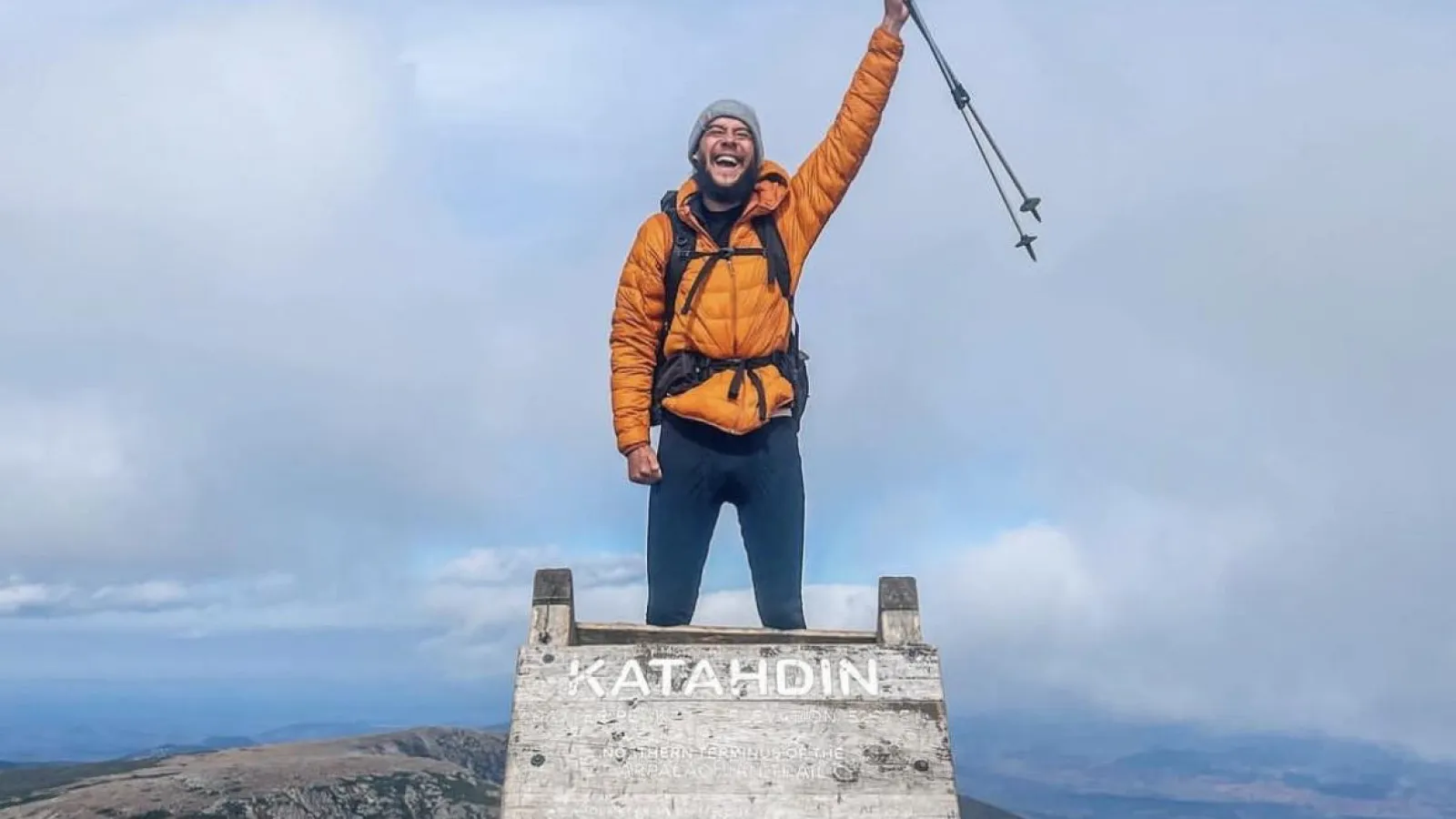 Miah Cowan: Appalachian Trail a Warmup for Kilometer Kids Charity Team
In March 2022, Jeremiah (Miah) Cowan gazed up at Amicalola Falls knowing he was about to begin the journey of a lifetime: thru-hiking the 2,100+ mile-long Appalachian Trail, solo.
Last Sunday, the Kilometer Kids Charity Team member gazed up at the Verrazano-Narrows Bridge, his adrenaline "through the roof" as he joined more than 50,000 other runners waiting to begin the TCS New York Marathon.
Two years ago, Cowan wouldn't have dreamed either journey was possible.
It's a journey that didn't start at that North Georgia waterfall, though. Instead, it started at the now 28-year-old's version of rock bottom after succumbing to an alcohol addiction, facing the COVID-19 pandemic and losing all motivation. He knew he needed a new outlet and plenty of soul searching, so with little physical preparation but a lot of hope, he took to the trails.
Out in the Appalachian Mountains, some of the oldest in the world, he found himself again.
"I learned, along with other lessons in life, that consistency was key," Cowan said of his seven months on the trail. "If I could talk to the version of me at the beginning of the hike, I would tell him to just be consistent... You just have to keep going each day."
Also helping him push through was his family, whom he contacted often to recap his experience, look for much-needed motivation or simply to check in on them. Halfway through the trail and losing motivation, he received a phone call with news that gave him new direction: the birth of his niece.
"Seeing my little sister become a mother really put things in perspective for me, and at that point in the trail, I was really struggling… - my mom was the one telling me to just go a few more days," said Cowan, who paused his hike to meet the newborn. "Going back home and seeing [my family] really solidified why I was out on the trail in the first place. I wanted to find myself again and achieve the goals I set."
After those few days at home, he hopped in a car with his grandmother and returned to where he left off. From that point forward, his determination to find consistency, along support from his family, carried him to the summit of Mount Katahdin, the trail's end. About 3,000 people each year attempt to thru-hike the trail; about 25 percent succeed. Cowan was now one of them.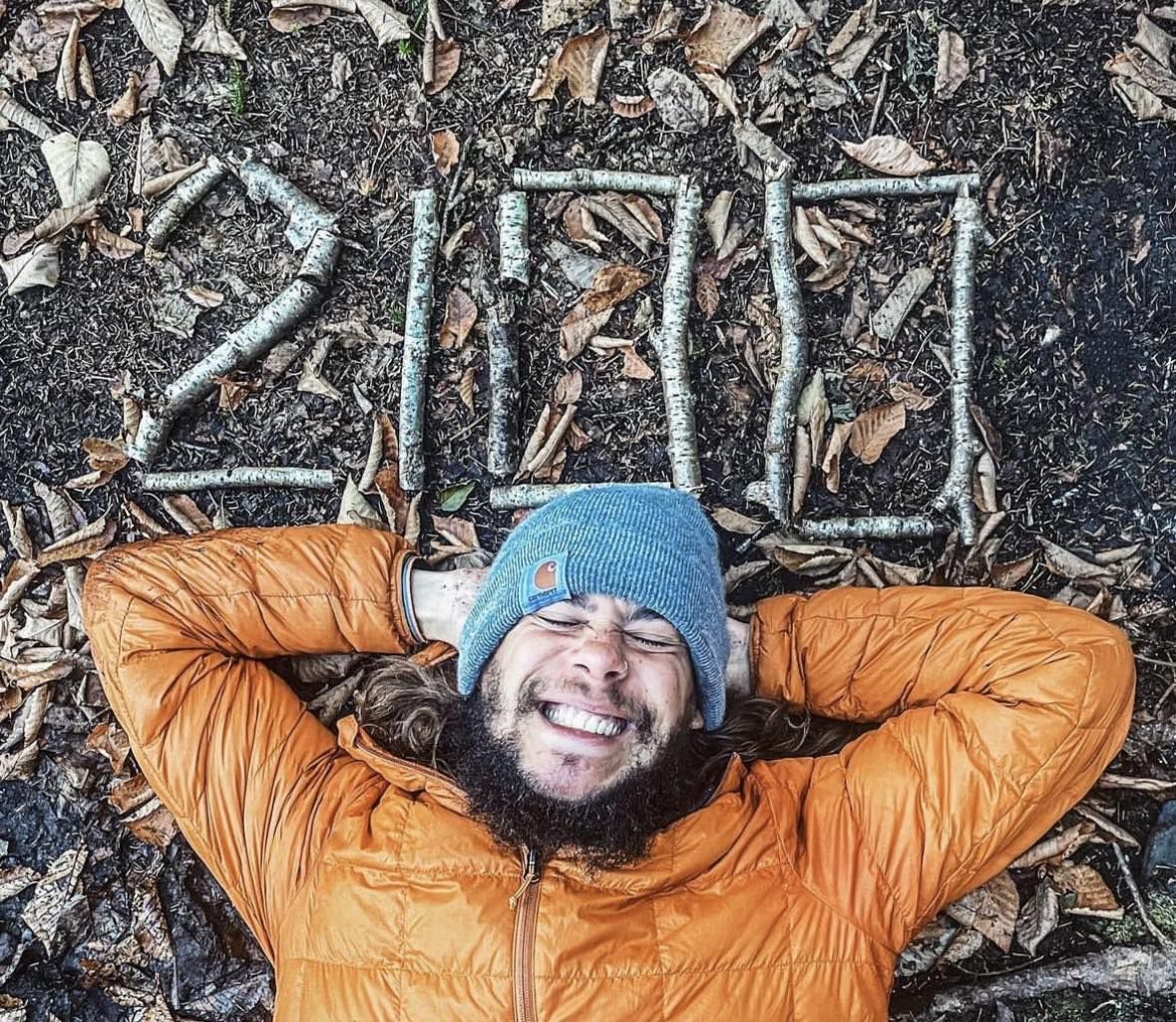 Back home in Atlanta, only a month after posing for a triumphant photo on that mountain in Maine, he launched his next adventure by running just the second race of his life (the 2019 Atlanta Journal-Constitution Peachtree Road Race was the first), completing Atlanta Track Club's Invesco QQQ Thanksgiving Day Half Marathon in 1:37.40. After that, he was "hooked."
Cowan soon became an Atlanta Track Club member and set a goal to run all of the Club's races. Since then, he's completed 17 more Club events and plans to run the Mercedes-Benz Stadium 5K/Walk Like MADD on Saturday - less than a week after finishing New York.
Until now, Cowan never saw himself as a competitive runner, despite having run cross country in high school. However, when the COVID-19 pandemic began, he looked to running and endurance-based exercise as an outlet.
"After the trail, I quickly found that fitness is the antithesis to all the partying and drinking - this is the medicine I needed," he said. "I have to run every day; I have to keep doing these things. So, after the trail, I just wanted to keep moving my legs."
Cowan had no doubt that his "medicine" was effective. He increased his race distance after Thanksgiving Day last year to the full 26.2 miles at the Publix Atlanta Marathon in February, finishing in 3:31.14. When thinking about the success and fulfillment he received through running, he attributed it to the foundation he built as a Boy Scout growing up.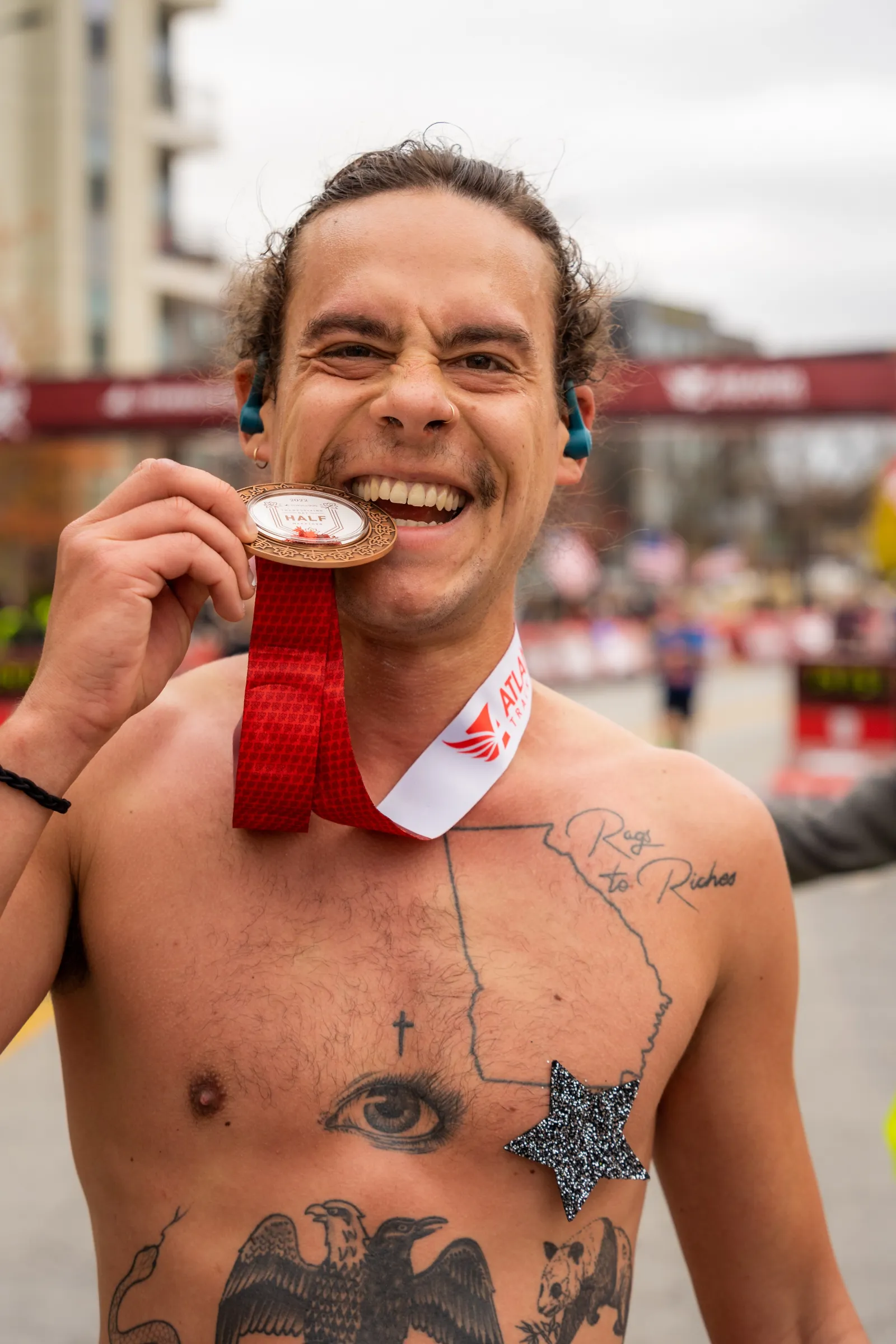 Being a Boy Scout turned Eagle Scout gave Cowan the knowledge needed to hike more than 2,000 miles. Later, when he heard about Kilometer Kids, Atlanta Track Club's free youth running program that provides running and fitness resources to Atlanta's youth, he felt a desire to support it. All it took was a social media post about Atlanta Track Club's TCS New York City Marathon Kilometer Kids Charity Team to help him find the opportunity he was looking for.
"I want to support the next generation and I think supporting Kilometer Kids is the perfect way to do it," he said. "Running and fitness gave me the mental toolkit I needed to get through any hardships in life, so for kids to learn those tools early on, I can't help but support that."
As a goal-oriented runner, he had that framework in mind and took on the challenge to help raise more than $23,000, as of Nov. 7, along with four other charity team members for Kilometer Kids, all of whom participated in the Club's In-Training program. (Those interested can still donate until Nov. 16 here.)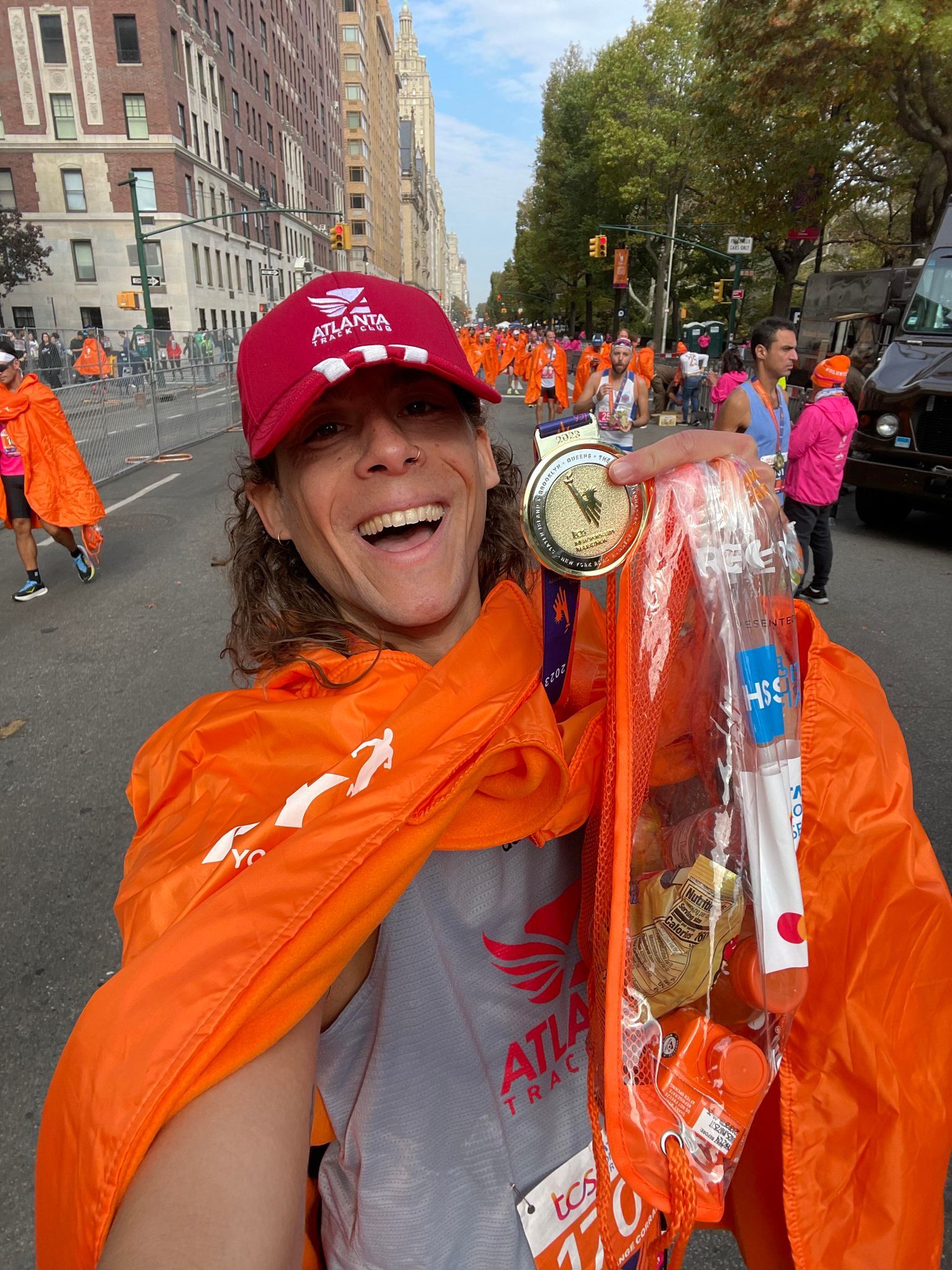 "One of the most motivating things for me was seeing all the little kids on the [NYC Marathon] course and giving them high-fives. A part of me was thinking about how they're seeing us run this marathon now, but that might be them one day, and I want to support that generation," Cowan said.
Cowan was happy to cross the finish line in Central Park but was slightly disappointed at being a minute shy of his sub-3:00 time goal. Nevertheless, he saw the opportunity to be satisfied with his accomplishments (especially his 30-minute personal best) and enjoyed the rest of his trip with his girlfriend, mom and grandmother.
The marathon runner is now more than a year and three months sober and considers it part of his identity. He aims to find a community of like-minded people and create a space for runners to enjoy each other's presence without alcohol and assist others with the necessary resources to tackle any challenges with alcohol.
For him, those resources were his community and the ability to stay consistent.
"The theme of consistency tends to overlap in all those areas of my life, and I think it was instilled in me at a young age, but I lost it. Somewhere along my life, I had to learn how to get it back," he said. "Learning what that meant for me in my own life, with the help of my family and my girlfriend, helped me be sober for as long as I have been now."