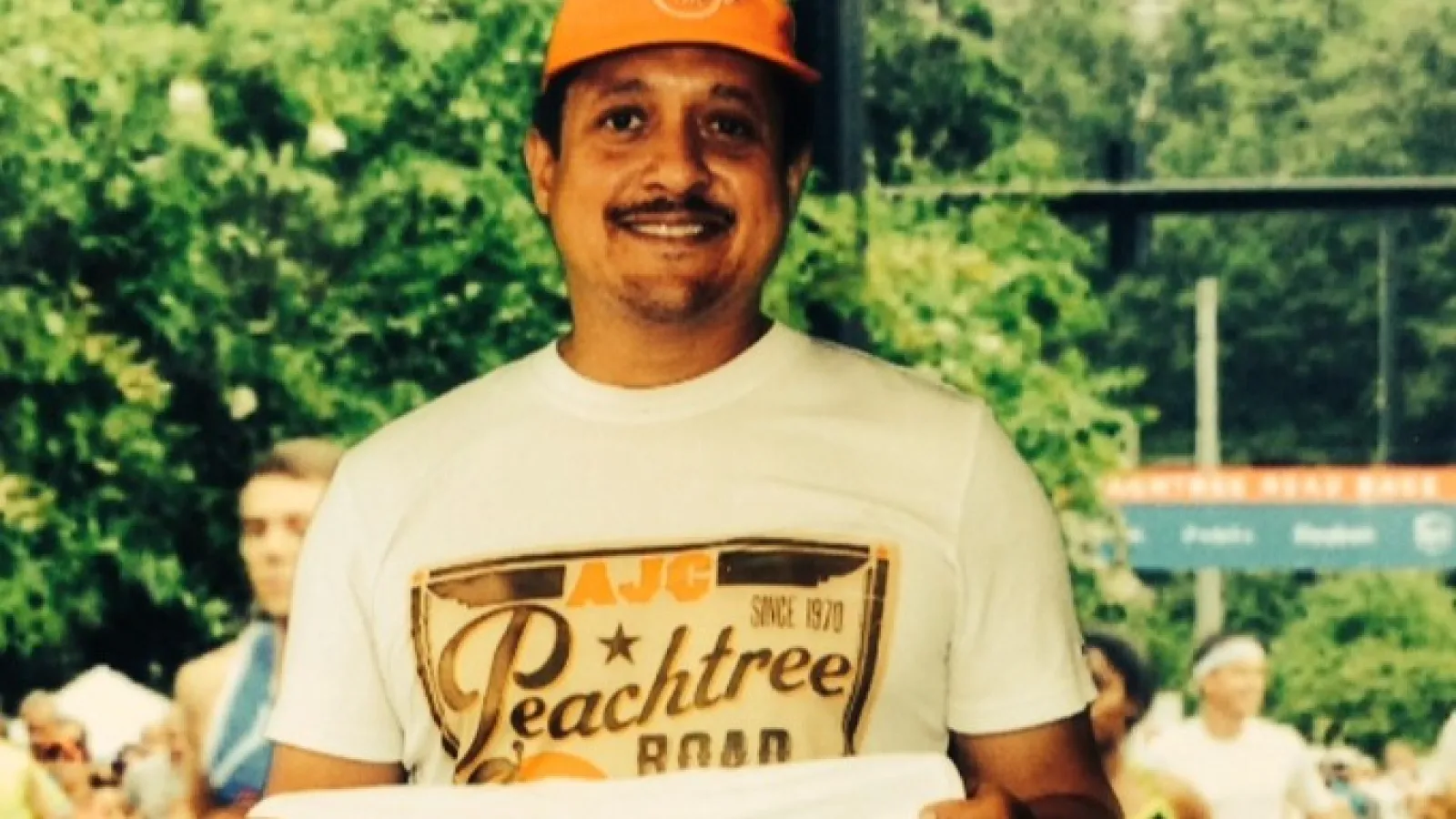 Greetings from Running City USA: Michael Davis
Despite being born in Philadelphia, Michael Davis considers himself a "Georgia guy." Davis, who became deputy executive director for Atlanta BeltLine Partnership last March, has lived here since second grade, went to high school in Stone Mountain and attended the University of Georgia, where a class called "Fitness for Life" helped him fall in love with running. Davis has been an Atlanta Track Club member for 10 years, has run the Atlanta Journal-Constitution Peachtree Road Race every year since 2013 and just this month began a three-year term as a member of the Club's Board of Directors.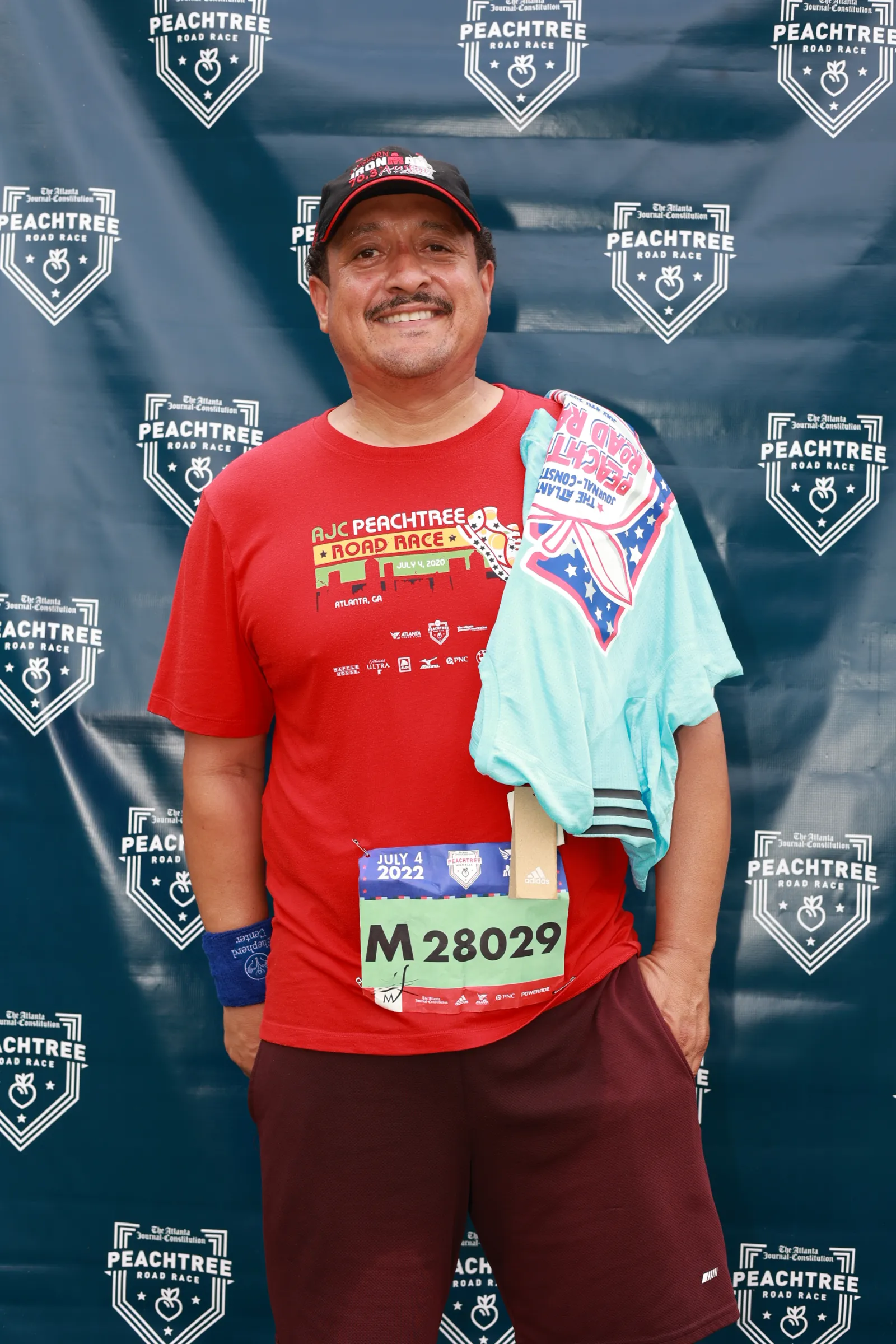 How did you end up working at the BeltLine?
For seven years, I volunteered on an Atlanta BeltLine Incorporated board called the Tax Allocation District Advisory Committee, which advises on bonds and works with community engagement. I have always been a BeltLine enthusiast. I am someone who walks and lives and runs on the BeltLine, so all of that is why I am here. I wanted to do something that was transformational and something that really had a legacy. One of the things [former Atlanta Mayor] Shirley Franklin said about the BeltLine was, "what are we doing that will have a difference 50 years from now?" So, when I came to the BeltLine, it was really mission- based. What can I do that would really make my daughter proud? And what can I do to help transform the city?.
You get a lot of feedback in your role. What are some things you hear from people about the BeltLine?
The best thing is if I am out somewhere and I have BeltLine gear on, there are so many people who have a very positive response. They say "I love the project. Thank you for what you guys are doing to transform Atlanta." Or, "I've got a great place to take my family." A lot of people didn't believe this project would be built much less be what it's been from a transformative process for connecting and changing Atlanta.
There are some premium housing options along the BeltLine. It is a very desirable place to live. But, earlier in our conversation, you mentioned a tax relief program for people living along the BeltLine who were there before its development. Can you explain??
The Legacy Resident Retention Program is for residents who have been in their homes since before March of 2017. We are paying property tax increases from baseline 2019 to 2030 so they can stay in their homes. When I talk to people who are seeing their property taxes increase 450%, it is really great to be abler to help those people stay in their forever homes or to pass it down to future generations. We increased participation in that program by 100% this year. We had a grant to go door-to-door. There is a digital equity gap where people aren't on the internet, don't have email or a computer. So, we are able to get out to those people and get them aware and into the program. Those are the things that are the most meaningful thing for me. This is a people's project.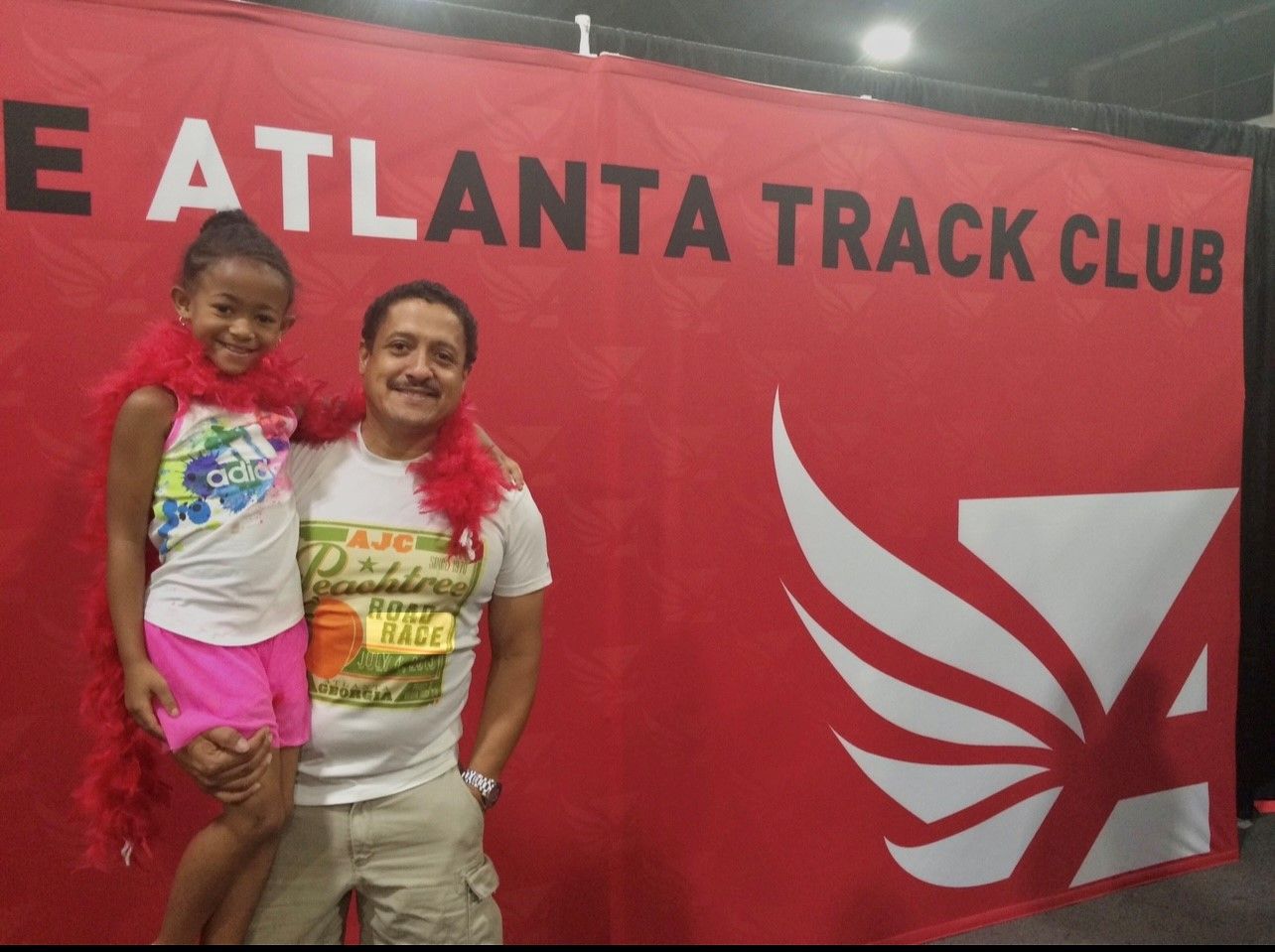 So much progress has been made just in the last five years on developing the trail. Still, I always hear people asking, "When will it be finished?"
The BeltLine project, the main trail, will finish construction in 2030. Right now, 9.4 miles are paved. In 2025, 80% of that 22-mile loop, or 18 miles, will be completed or under construction. And we have the funding to complete that. That blows my mind. When this project started, there was a real question of whether the money was there. The fact that the momentum is here and the support is here from private foundations, public support, community as well as the City of Atlanta and Fulton County and our current U.S. senators who have brought unprecedented financial support to the project - everything is really what Ryan Gravel [BeltLine founder] dreamed and even more.
How has the BeltLine impacted fitness in Atlanta?
For anybody from8 to 80 you have a safe, well-lit place to exercise, but you've also got a place that is a destination. I think it has been transformative as a magnet, if you will, for people who like the outdoors and like to exercise. But, also having it on full display so people who don't normally do that say, "I can do that, too. Let me bring my spouse out or my kids and maybe we can get out and walk a little bit." Atlanta Track Club promotes the same thing that we do. It's about getting out and getting fit, hopefully through running and walking.
Tell me about your own running? How did you get into it?
After playing soccer in high school, I hated running. When I was at UGA, I took a class called "Fitness for Life'' where we ran seven days a week, and it got me to appreciate it again because it wasn't like punishment. And I could run seven days a week and not get injured. I used to travel the world working for Hewlett-Packard and whether it was running or walking I would always enjoy the other countries, which were in many ways more pedestrian friendly and had more greenspaces. It was a great way to get out of the car and not only exercise, but to really learn the culture of a city. I found running as a great way to explore.
What does your running look like now?
I find now that if I try to run more than three or four days a week, I may be on the injury list for a week or two. I found the balance now where I go six to seven miles, but it is a combination of running or jogging and walking. I try to get to 11,000 steps a day. Our office is right next to the BeltLine Westside Trail. I used to work in Silicon Valley and we used to do walking meetings like Steve Jobs used to talk about where we all walked on conference calls. I started doing that last summer, getting a couple thousand steps in while I'm on the phone.
What's your favorite part of the BeltLine?
It's the West side because it's not as crowded as the East side. I live on the West side so it's easier for me to get out here. I really enjoy Washington Park. I love running there because you have a great park, you have the water quarry and I love the paved trail.
You are one of the newest members of Atlanta Track Club's Board of Directors. Why did you feel called to that role?
Through the inaugural year of the Atlanta BeltLine Race Series presented by Resurgens, working closely with really everybody at the Club, I learned there is tremendous synergy between the BeltLine vision and the things that I wanted to achieve with how we engage the public and what the Club is doing. Seeing where the organization wanted to go in terms of folks who are not competitive runners, who don't have access, those are the same goals we have at the Partnership. I love the culture there and the passion everyone has. And I have respect for the Club in terms of being the premier organizer of race events in the Southeast, if not the country. The three races we do together are the most enjoyable workdays I have of the year. So, why not have the opportunity at a strategic governance level to participate and help the Club advance its mission and goals?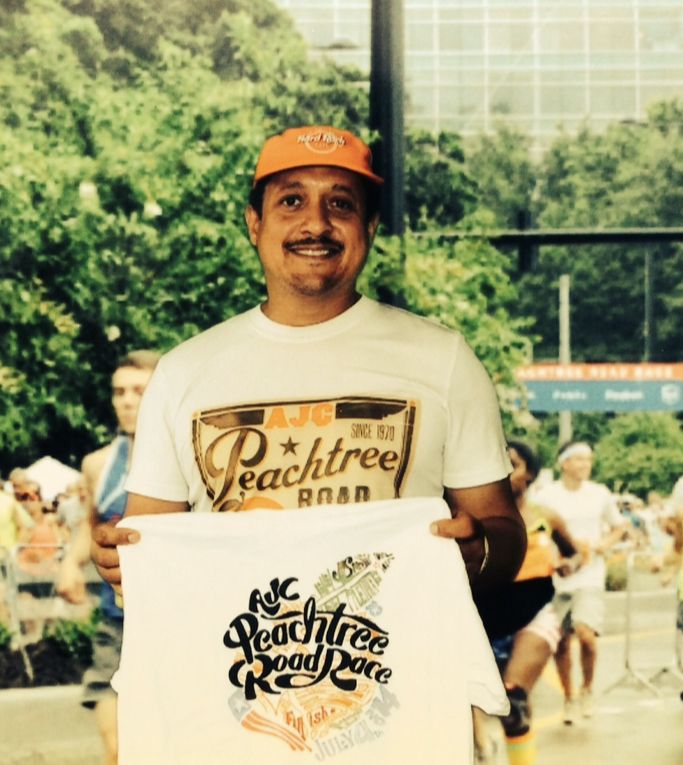 You sent us several pictures of you at the Atlanta Journal-Constitution Peachtree Road Race.
My favorite story happened this year. I was not ready to run. I'm struggling up Cardiac Hill and there is a dude dressed as Jesus. This guy apparently was running like Olympic speed. He was zig-zagging and he saw me struggling and he turned to me. He put his hand out and said, "Finish the race, my son."
Everyone wants to know: When the 22-mile loop is complete, can we hold a race on the full trail?
I get asked about running a marathon on the BeltLine easily two or three times a month. We probably should think about the concept of that. I get that question a lot. It's crazy.
This interview has been lightly condensed and edited.
Join the weekly BeltLine Run Club on Thursdays. Access the schedule here.