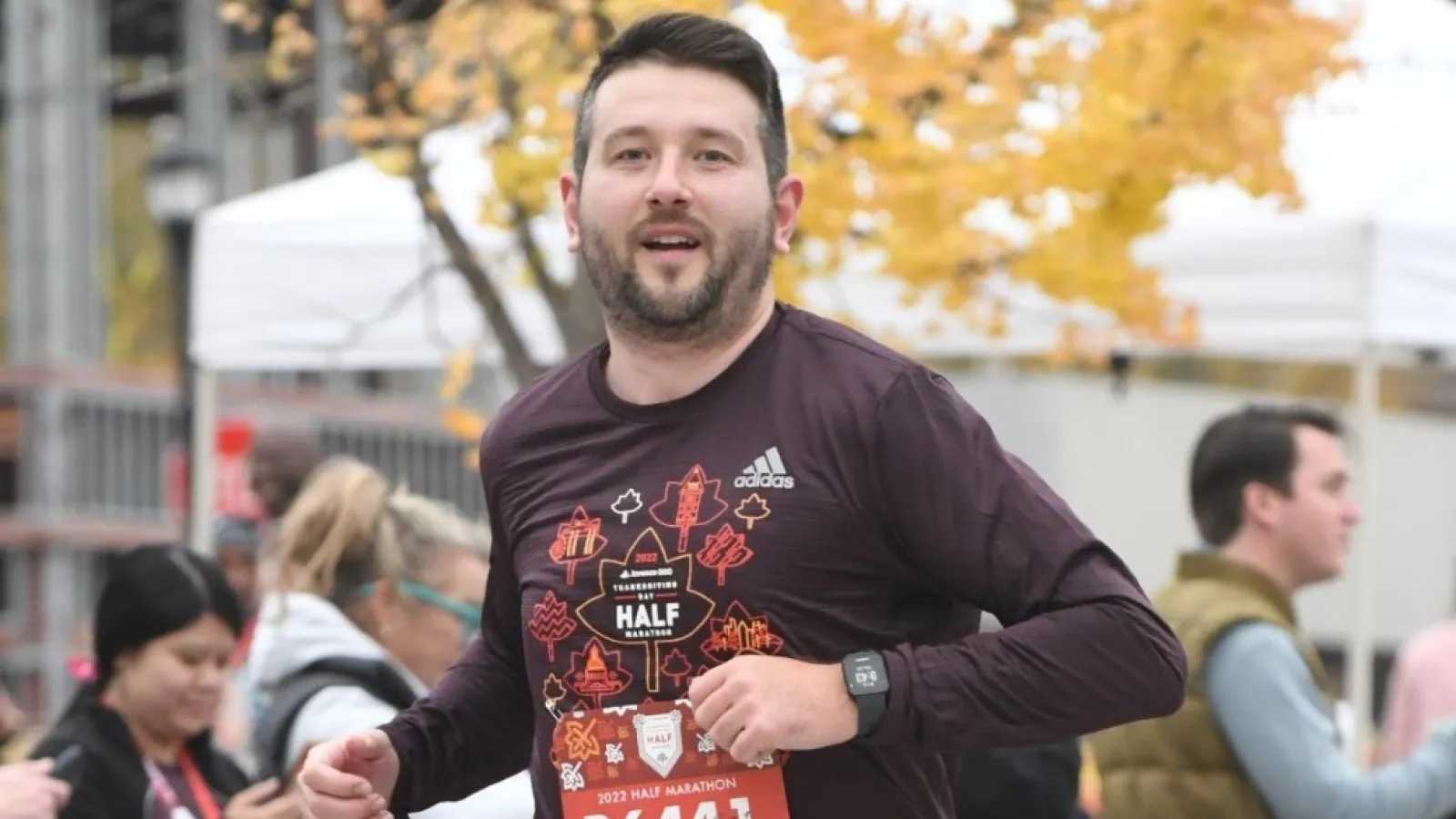 Greetings From Running City USA: London's Own David Blackmore
After visiting Running City USA last November to run the Invesco QQQ Thanksgiving Day Half Marathon, David Blackmore knew he had to hop on a plane from London to Atlanta one more time to check off his first United States marathon - the Publix Atlanta Marathon on February 26, part of a weekend of racing events. Blackmore, a television reporter for ITV This Morning in London, has dabbled in running since 2012 but started taking it more seriously when the UK and the rest of the world commenced the COVID-19 lockdowns, embarking on what has turned out to be the first of several virtual distance challenges.
When and where did your running journey begin?
Growing up, I was soccer mad and running in pre-season was a necessary evil to ensure I could play, although I did do well at various distance events at school. In 2012, after packing in a career in soccer to focus on journalism, I had moved to a new job in a new area away from London when I had the opportunity to run in the town's big 10K event. I had two training runs, ran in a cotton T-shirt and regular sneakers, and threw up after crossing the finish line in 46:13. Then every year, after buying some actual running gear, I took part in this event, training from January to May and then doing very little from June to December.
I didn't do an awful lot until March 2020, when the UK was plunged into one of several lockdowns. Our government gave us permission to leave the house for an hour a day to exercise, and I grabbed this chance to run or cycle or walk for an hour every day. The benefit to my mental and physical health was huge.
Towards the end of 2020, though, I wasn't getting out as much as I'd like so I set myself a challenge for 2021 - to virtually run the length of Britain along a 1,000-mile route. I started on January 1 in John o'Groats (southwest England) and ended in Land's End (north Scotland) on August 22, logging the miles on an app. I biked a large portion of it, but I did finish. It gave me a reason to leave the house most days and I started documenting it on social media to give me some accountability.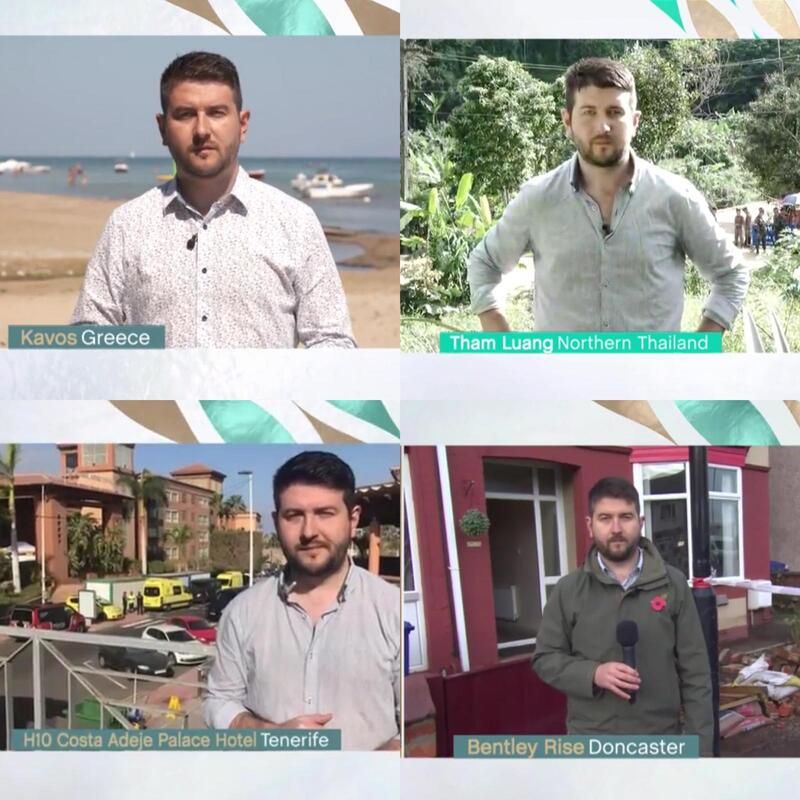 This was where I feel like my running challenge really started, and this led to me securing a place in the 2021 London Marathon through a media entry with Macmillan Cancer Support. Sadly, I collapsed with heat stroke at mile 25. My DNF at London hurt, so I wanted to make sure 2022 would be the year I'd finally finish a marathon. Not only did I finish one in Brighton but then followed that up by crossing the finishing line in Vienna two weeks later. [Editor's note: The mileage from those marathons counted toward the 2,280 miles he recorded as part of a virtual challenge to cover the length of U.S. Route 66 via running, cycling, rowing and walking.)
What is the running community like in the UK and how have you been able to compare it to the U.S. so far?
We have the hugely popular Parkrun events that take place in parks up and down the country where people of all ages and abilities come together to run, jog and walk 5K. They usually all cater to different speeds and are always enjoyable. The U.S. running community online is huge. Half my social media followers are from the States and the support from my U.S. running followers has really helped me over the years.
What marathons and half marathons have you already completed?
In addition to the Brighton and Vienna marathons and the Publix half last year, I've also completed the London Landmarks Half Marathon (highly recommended to see all the sights in London) and the Great North Run, which is the biggest half marathon in the world with 60,000-plus runners and a fantastic event to be part of. The Thanksgiving half marathon in Atlanta inspired me to want to tick off a U.S. marathon in 2023. The half marathon was probably the best-run event that I have ever taken part in, and when I heard there was indeed an Atlanta marathon I knew I had to sign up and return to Georgia.
What are you most looking forward to about coming back to Atlanta?
I always love exploring new places and with the Thanksgiving half, I felt like I got to see a good bit of the city. Coming back for the marathon and with my days booked to stay in Atlanta, I'm really looking forward to exploring the different sites. I loved the people during my last trip − everyone was so incredibly friendly − and all the different food places, so I'm looking forward to getting to experience that side of US culture again. If there are any sporting events − baseball, basketball, soccer, football − I'll be there. I'm a huge fan of U.S. sports, so any chance to see action live when it's a normal time, as opposed to the early hours of the morning in the UK, is a chance I'd love to take. I'm looking forward to going to as many different food places as I can, too. But does anyone know where I can get decent fish and chips or tea?
What's your favorite thing about running??
I have always loved how running washes away any stress and anxiety I have. Everything always feels better and more achievable after every run. I tend to go out first thing in the morning and it always starts my day in the right way. After my morning run, I find that nothing stresses me out as much. I've become far better at seeking solutions or having more clarity about which path to take. Running really is good for my mind and soul and I always find myself to be quite grouchy if I go too long between runs.
This interview has been lightly condensed and edited. Information about the 2023 Publix Atlanta Marathon Weekend, which also includes a half marathon and 5K, can be found here.