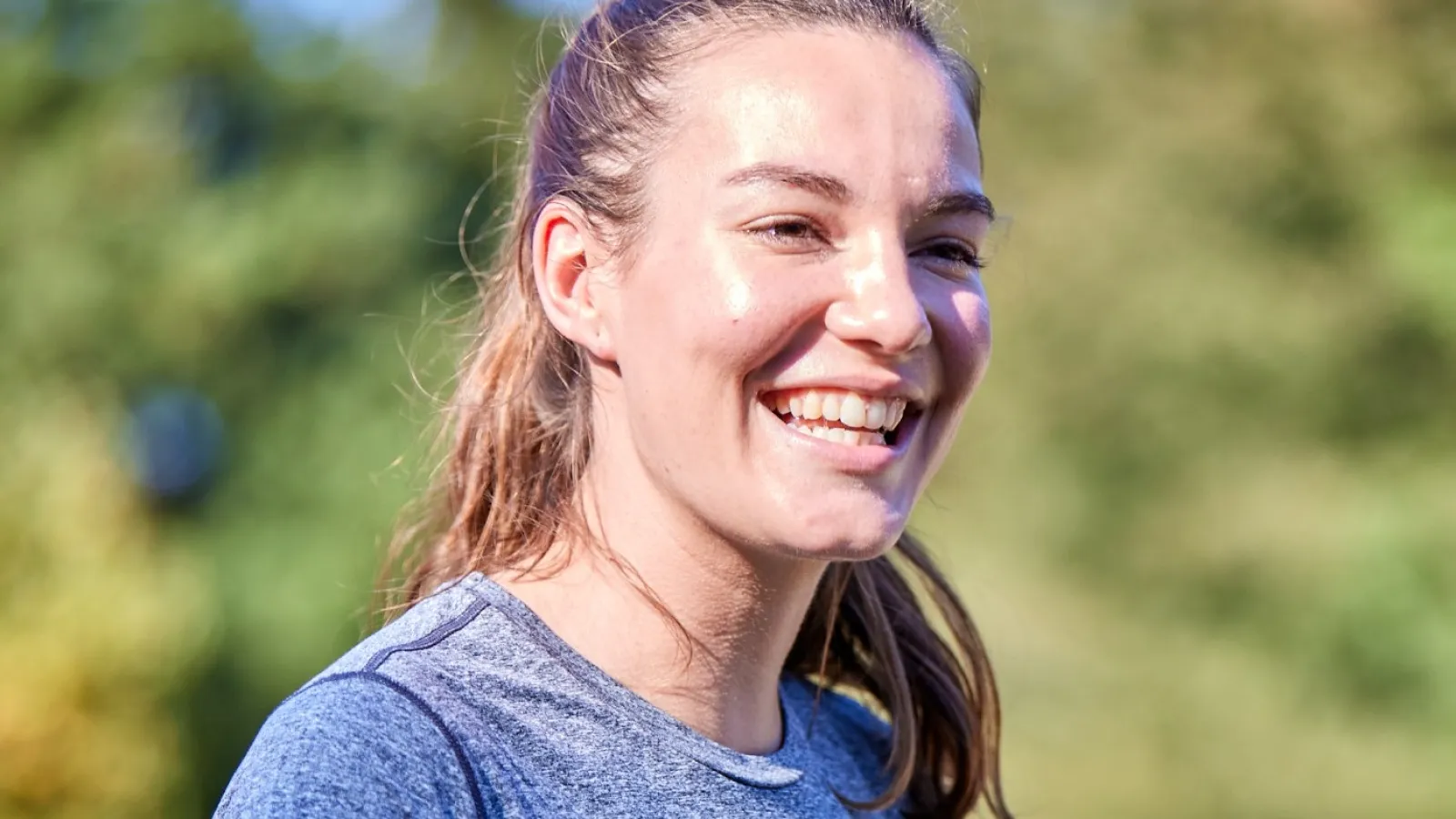 Greetings from Atlanta Track Club's Membership Manager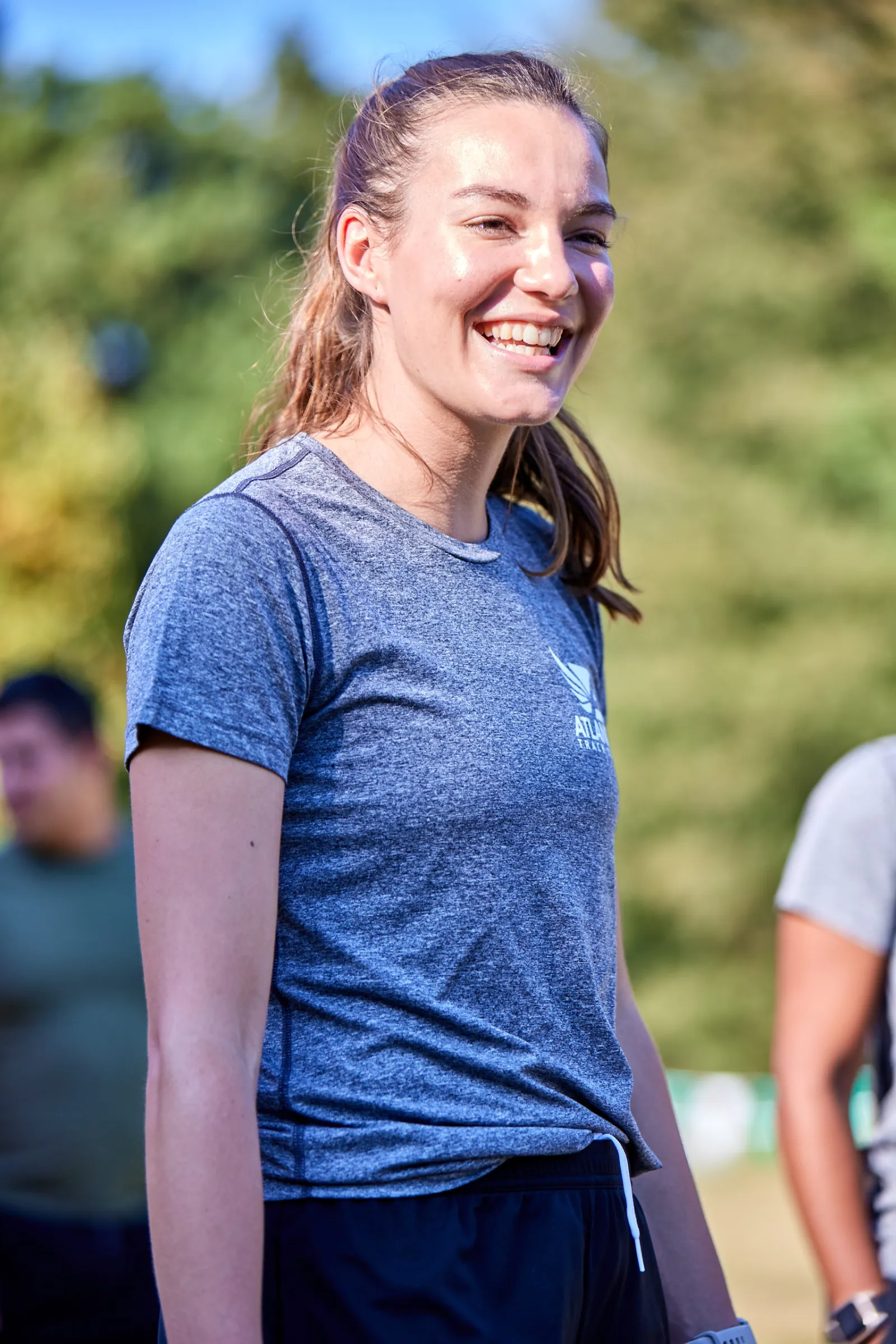 There's a new Membership Manager in town. Rachel Bales, an Indiana native who ran track and cross country at Purdue University, arrived in Atlanta about three months ago from Indianapolis after her fiancé - who proposed on a run - completed his master's degree at Georgia Tech and accepted a job here. (They're getting married in November.) Bales got connected with Atlanta Track Club through the BeltLine runs, and when she read the job description seeking a membership manager " knew I was going to be very disappointed if I didn't get it." With a background in tourism and hospitality - she spent a year as general manager of a barbecue restaurant in Indy and worked in guest services for a hotel chain - Bales has landed on Armour Drive eager to combine her passion for running and service.
Welcome to Atlanta! What's your favorite thing so far about the city?
I live near the BeltLine, so exploring that has been fun. I'm just a casual bike, but I don't know another city where it's so easy to get around on a bike. Being able to go from Grant Park to Piedmont Park and experiencing everything in between is amazing me to me. Plus we've been hiking, checking out restaurants, and scooping up any tickets we could get to Braves and United games.
Tell us a little about your running career at Purdue.
It wasn't as successful as I had hoped it would be, mostly because I missed two years with a stress fracture in my hip. But I wouldn't trade it for anything in the world; I loved my teammates and coaches there. I'm getting married in November, and four of my six bridesmaids are old teammates there. I've known one of them since we sprinted each other to the finish of a junior high cross country meet.
Was your fiancé on the Purdue team as well? He was on the swim team. We were both on the Student Athlete Advisory Council, where I was director of outreach. The council did a lot of work in the community, and he would always be my number 1 volunteer.
So, you've always been interested in bringing people together. Yes, that's one of the reasons I was really excited to join Atlanta Track Club. Running and walking can be for anyone. I love the way the sport and the Club just brings people together, because we're all so different from each other and it's so valuable to learn about other people.
If you had to list your top goal as Membership Manager, what would it be? I'm most excited about trying to broaden our outreach and committing ourselves to having options for everyone. We'd love to have more diversity in our membership, and a bigger age range. I'm 25, and people 25 and younger is something we're missing a little. We want to look at people in college who might not want to compete, but who do want to get started running or walking.
What do you bring from your experience in tourism and hospitality that you think will most benefit you in your role here? My background in building relationships with guests and members. At both the hotel and restaurant where I worked, we really focused on making every guest feel special and believed that no guest was less important than another. That's a big task with 30,000 plus members but I am ready to take on the challenge!
This article originally appeared in the November 2022 issue of Wingfoot Magazine.
Photos: Courtesy of Rachel Bales