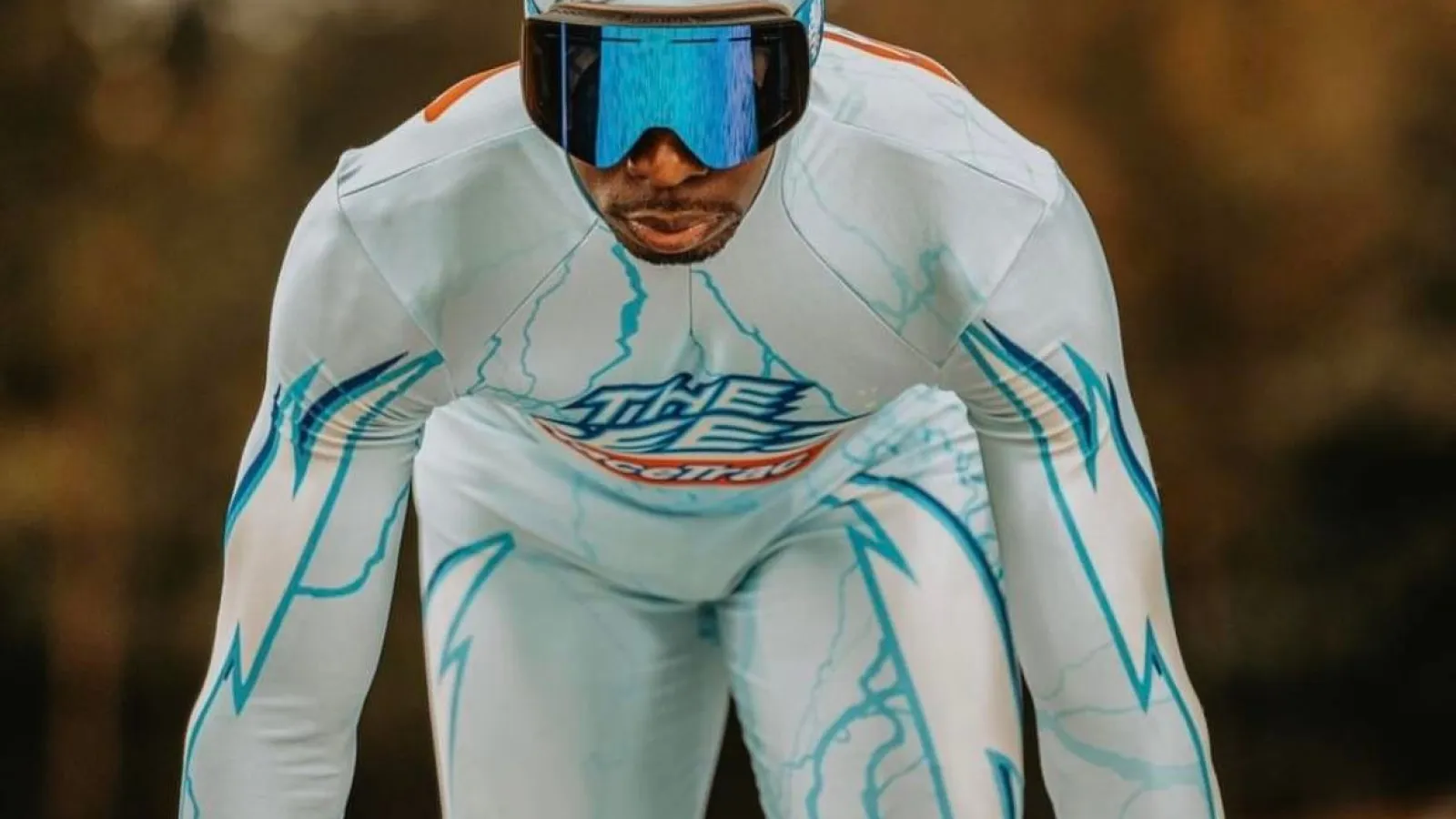 Greetings from Running City USA: Meet the Freeze
By day, you can find Durran Dunn in his job as a managing director at Grant Thornton LLP, but you might not recognize him after work. During Atlanta Braves baseball season, he's almost always the one wearing a full spandex blue and white uniform racing unsuspecting Braves fans on the warning track. Despite giving the fan a head start, Dunn typically manages to break the tape, leaving the competitive fans wishing for another chance to "Beat the Freeze" - a sponsorship presented by RaceTrac.

Dunn, a World Series, World Track Champ and now USATF M40 Masters Athlete of the Year spoke with Wingfoot Magazine about his running journey and his experience on Atlanta Track Club's Masters Team.
Take us back to the beginning. Where did your journey first start?

I was born and raised Kingston, Jamaica, where I ran for Jamaica College (high school), so that's where my official running journey started. I ran the 100 meters and 200 meters, and then I reluctantly I ran the 4x400-meter relay even though at the time I wanted no part in the 400 meters.

What introduced you to Atlanta and how did you become The Freeze?

I moved to Atlanta as a career move in 2008. I heard that the Braves were looking for someone to be The Freeze, but when a friend mentioned it to me my first answer was "absolutely not." But I went through the process anyway with tryouts and interviews, and I happened to have the boxes all checked. I've been doing it ever since.

Six yearsago, before I started, I would've much more thought that I would be an Olympic medalist than a World Champion in the MLB. I train the same way I would for track. One big difference is that nobody wants to give a head start in something like this, so when they give the fans a head start and I just wait, it can be quite daunting.

How do your kids feel about you being a in the spotlight on the track and as The Freeze? Do they brag about you in school?

I think my two girls are a bit too young (4 and 6) to fully understand, but they like everything running-wise. They've all been to a few track meets as well as the games and experienced the content around it. They have also been out to the track with me a few times for training and for the most part want to race. I am not sure, they are probably too young to brag or know if they are bragging, but I know they are excited about what I do and I am happy that they are excited about it and hope it fuels their running passion.

My son has done some running, but he is really into ball-related sports. He plays it really cool about my running, but I'm planning to introduce my daughters to track and field through the All Comers meets this season. I want them to find their love for running it because we all know that it's a really tough sport so you have to learn to love it first, and then they can get more competitive with it.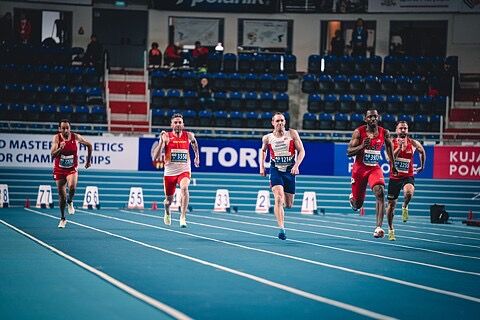 What was it like when you won the USATF Masters Athlete of the Year award?
I was absolutely thrilled and grateful. People don't typically see the hours you put in, the days you were injured, the sacrifices and the discipline to make sure you're resting and taking care of yourself. It takes discipline to make sure you're sticking with your program, or working out on days you don't feel like working out or when you have to work out in inclement weather. You have to take on the pressure whenever it's time to perform and say, "it's time to execute," and then deal with potential disappointments. When all of that comes together amongst a group of stellar group of competitors that I respect, and it shows itself in that singular recognition coming from a committee who recognized that, it is gratifying. I look forward to receiving the award later this year during the outdoor championships.
This interview has been lightly condensed and edited.